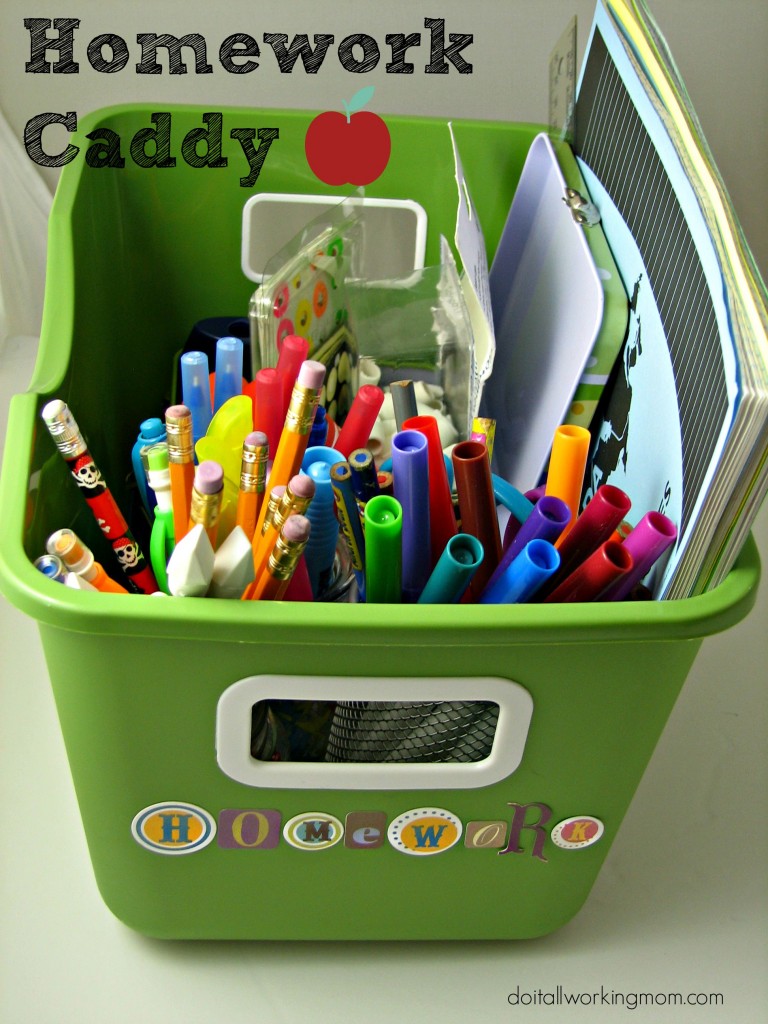 Back to school is just around the corner. Even if my kids are really enjoying summer, they're looking forward to seeing their friends and meeting their new teacher. I have to say that I'm looking forward to getting back to a regular routine. Summer is lots of fun, but it's a bit crazy, and a slower routine will be good for everyone.
I don't know how it is at your house, but at our house, homework time can sometimes be stressful and chaotic. So I try to do everything I can to make things easier for everyone. This Homework Caddy really does help a lot. It brings organization and convenience to this not always so fun and easy part of the day. Who doesn't want homework time to be easier?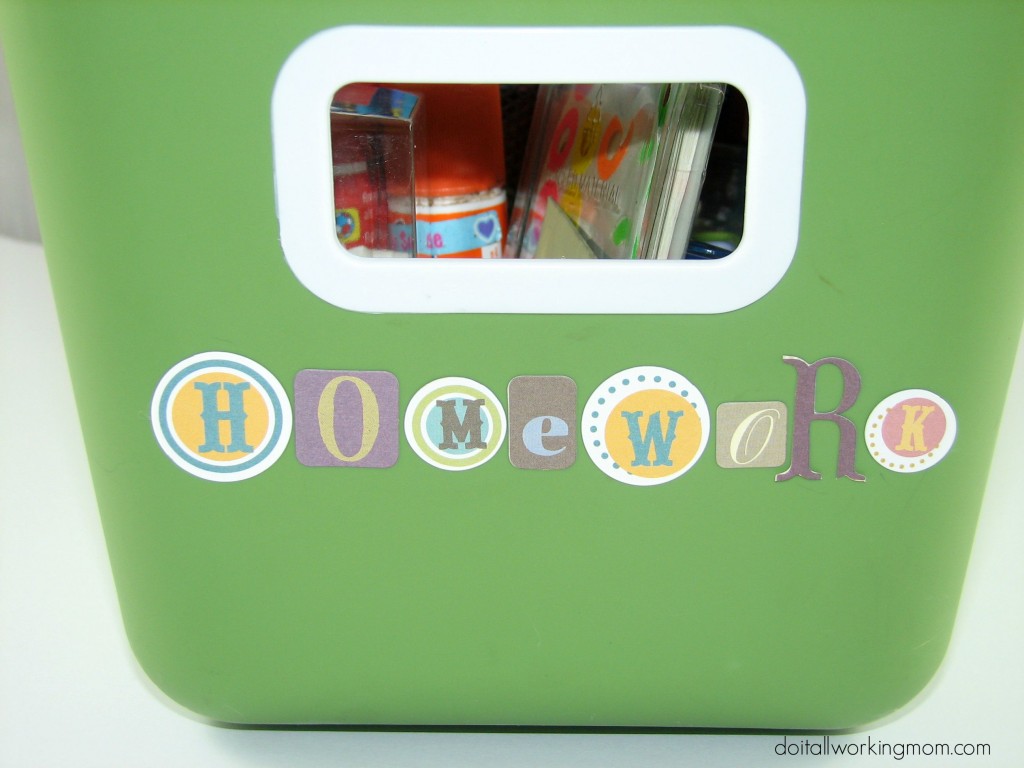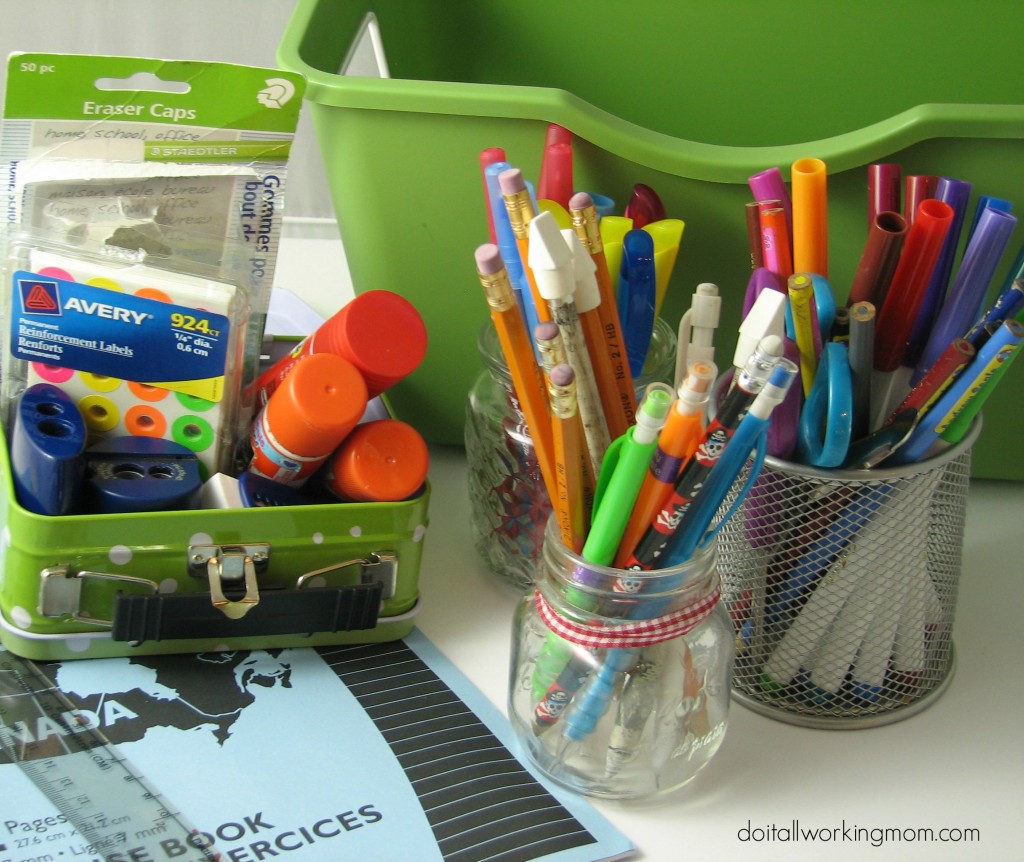 Here's a list of what I keep in our Homework Caddy:
Mabel's Labels (I label everything with cute and durable pre-printed name tags at the beginning of the year, but things get lost and worn and need to be replaced. We also get new clothes, hats, gloves, shoes…. I always have my kids name tag labels on hand).
Notebook (1 for each child) I use them for vocabulary or math quick tests. Yes, I do test my kids once in while. The best way to know what they're good at, and what they need to work on.
Pens (blue, black, red).
Pencils (12)
Sharpener (1 per child)
Erasers (1 for each child. I also have eraser caps to put at the end of my kids pencils).
Highlighter pens (at least 4 different colours).
Coloring crayons
Coloring markers
Glue
Scissors (1 per child)
Reinforcement labels (to reinforce punched holes).
Staple remover
Ruler
You'll see this simple organizing tip will definitely make your life easier, and homework time more fun!
Thanks for visiting Do It All Working Mom.

(Visited 438 time, 1 visit today)