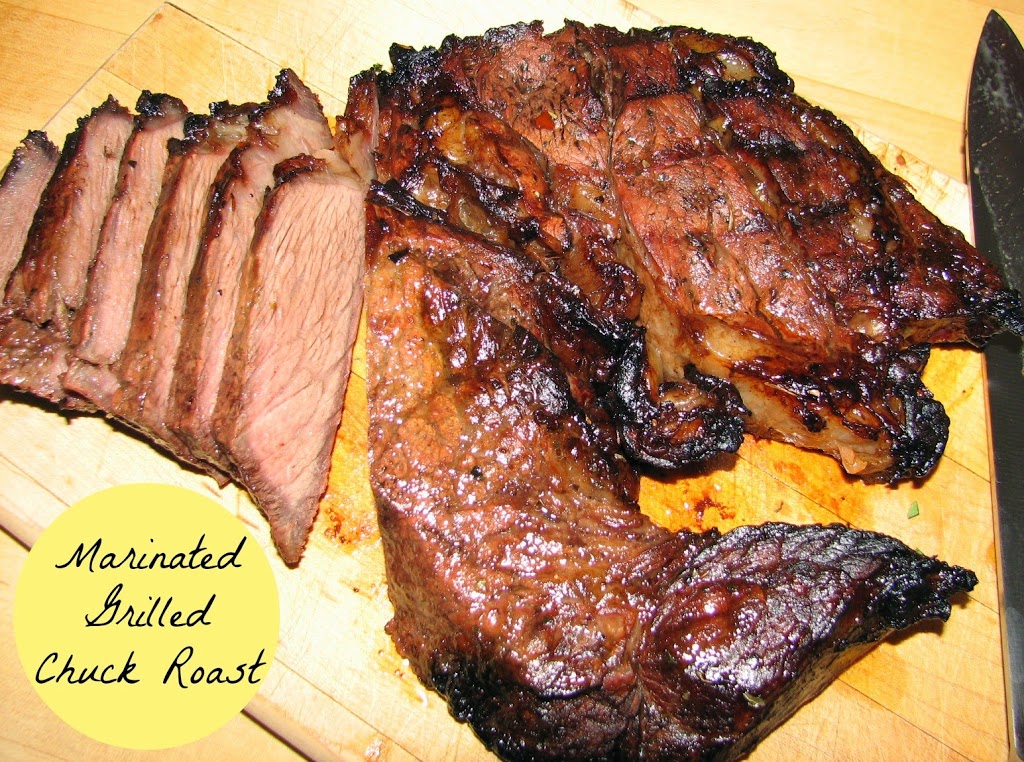 This piece of meat is pretty cheap to buy and is usually cooked at a very low temperature setting for a long period of time so it's nice and tender. It's perfect for the slow cooker. I decided to try it on the BBQ and I was really surprised with the result. This Grilled Chuck Roast was really tender, and the marinade made it really tasty. My kids don't really like steak, and they cleaned their plate. I will make this recipe again for sure.
Marinated Grilled Chuck Roast Recipe:
1 Boneless Chuck Roast of about 1 1/2 pound
1/4 cup of Worcestershire sauce
1 teaspoon of italian seasoning
Place the roast in a Ziploc bag and add all the other ingredients to the bag. Remove some air from the bag and close it. With your fingers, spread the marinade to cover all the meat. Marinate in the fridge for 5 to 6 hours.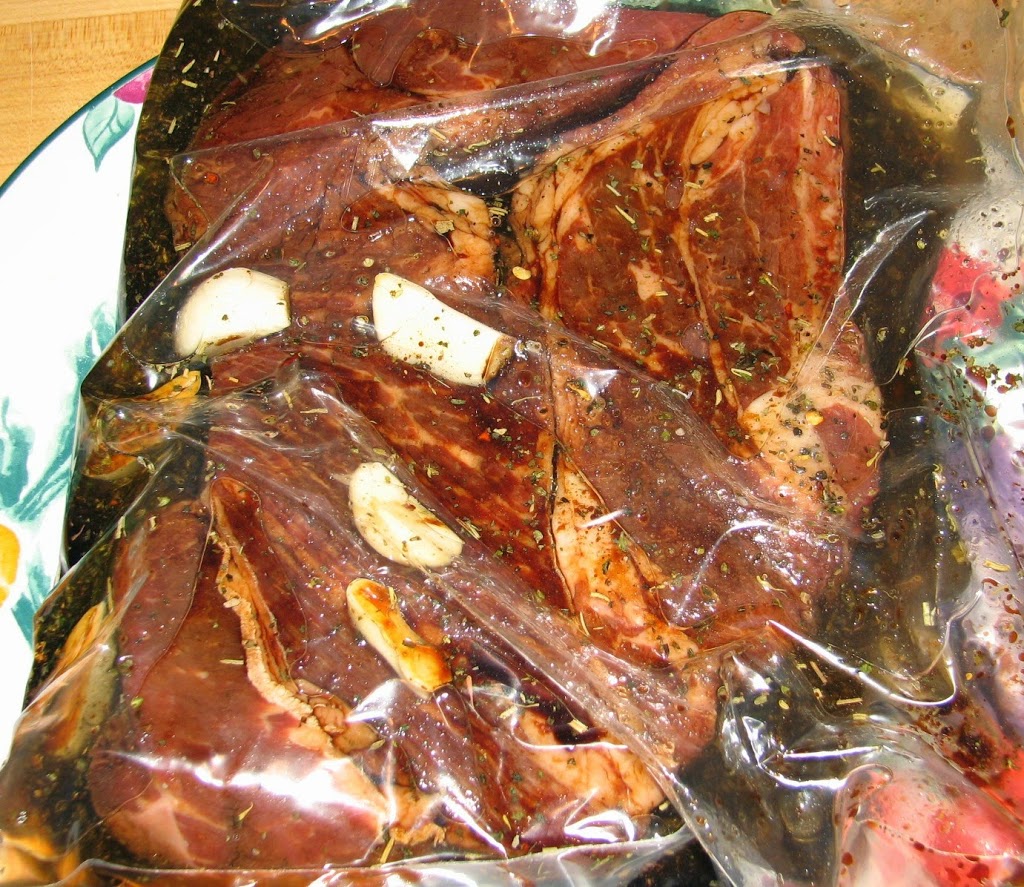 Heat your BBQ to a high temperature. Cook your meat with indirect heat (close the burner under the meat but leave the other ones at high). Cook for about 15 minutes a side with the cover of the BBQ closed (cooking time may vary depending on the size of your roast and how hot your grill is). After the 30 minutes, open the burner under your piece of meat or move your roast over one of the other burners, and cook for about 1 minute or 2 a side to get the grill marks. Cover with aluminium paper and let the meat rest for 10 minutes. Slice and serve with grilled vegetables or a salad.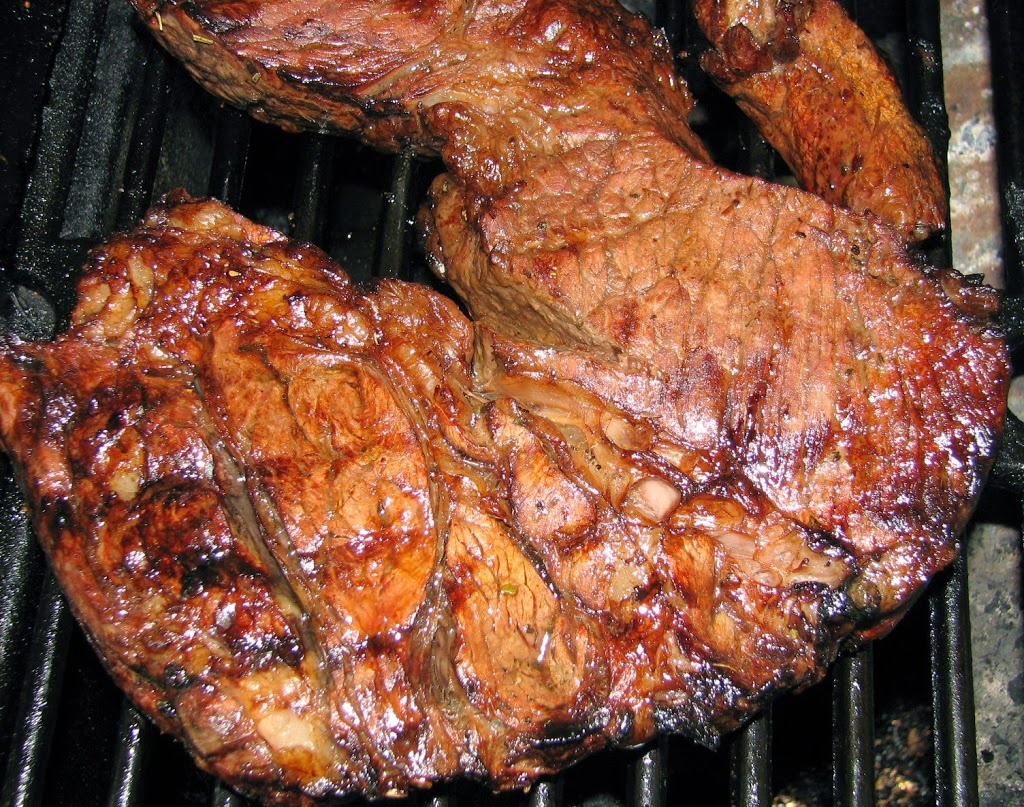 Those Kitchen tools from Amazon could really help with this recipe.
Thanks for visiting Do It All Working Mom.

(Visited 37,823 time, 1 visit today)