To help me forget the cold weather we're having, I've started to decorate for spring and Easter. Its crazy how a little bit of color can change the way we feel!
I have so many projects in mind; I hope I find the time to do them all. So many ideas, so little time!!! The fun thing about these projects is that I get to do them with my kids, mostly my daughter, that makes all those projects even more special!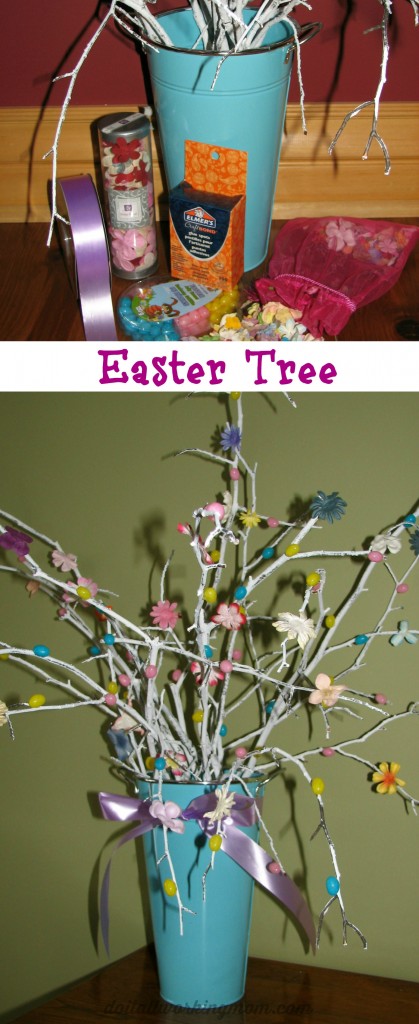 This Easter tree is so colorful, easy and inexpensive to make. It's the perfect Easter decoration!
To make this project you will need:
Branches (I painted mine white but it's optional)
Metal Bucket (From the dollar store)
Ribbon
Craft flowers
Glue spots (3/8″)
Jelly beans (yellow, pink, blue)
Place the branches in the metal bucket.
Tie a bow around the bucket with your ribbon.
With the glue spots, glue the jelly beans and flowers to your branches.
This is so easy and so worth making, it just brightens up the whole room.
Hope you have as much fun as my daughter and I did making it!
More Decorated Branches and Tree Ideas:
Valentines Day Decorated Branches
Here are more Easter Decoration Ideas:
Thanks for visiting Do It All Working Mom.
***This post contains affiliate links and I will be compensated if you make a purchase after clicking on my links***
(Visited 650 time, 1 visit today)