Cooking in the Crock-pot is so easy and convenient. Today's recipe, Sweet and Sour Pork Tenderloin, takes less then 5 minutes to prepare, and after 6 hours of cooking, you have delicious tender meat your family will love. It's the perfect recipe for a week night, and since it's so quick to prepare, you'll have no trouble putting everything together in the morning before work.
Crock-Pot Sweet and Sour Pork Tenderloin
Ingredients
2 pork tenderloins (about 1 pound each)
1/4 cup of Soya sauce
1/2 cup of apricot jam or marmalade (I use apricot jam)
4 tablespoons of chili sauce or ketchup (I use chili sauce)
3 garlic cloves cut in half
3 tablespoons of maple syrup
Instructions
Place you pork tenderloins in the slow cooker.
In a medium bowl, mix together all the other ingredients.
Poor in slow cooker over the pork tenderloins.
Cook at low for 6 hours.
Serve with rice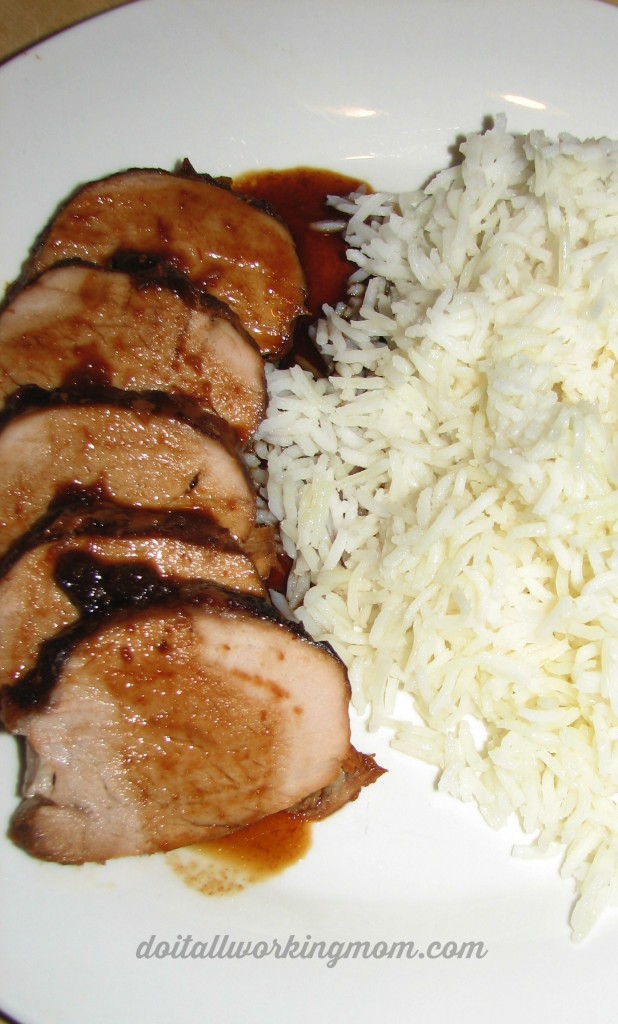 This is such a simple, easy, quick recipe, and so delicious! The pork is really tender and the sweet and sour taste is just amazing!
If you like Crock-pot recipes, you have to take a look at more of my recipes:
Crockpot Beef Bourguignon Recipe
Easy Crock-pot Meatloaf Recipe
If you don't own a Crock-pot, you definitely need to get one. This is probably the best kitchen tool you can have. You can make amazing recipes in no time. It's ideal when you have a family to cook for, and is really practical in other occasions like potlucks. I know I couldn't live without my Crock-pot!
Enjoy!
Thanks for visiting Do It All Working Mom.
*
(Visited 5,951 time, 1 visit today)