The benefits of horseback Riding for kids are numerous. My daughter started horseback riding lessons when she was six. The moment we walked into the stables, I knew she had found her passion. Not only a passion for horses, but for the sport. Since she started to ride 3 years ago, I've seen great changes in her. Not only is she a happy little girl, she's also helpful, independent and loves to be around, and take care of animals. If you ask her right now what she wants to be when she grows up, she'll answer a veterinarian or a horse trainer.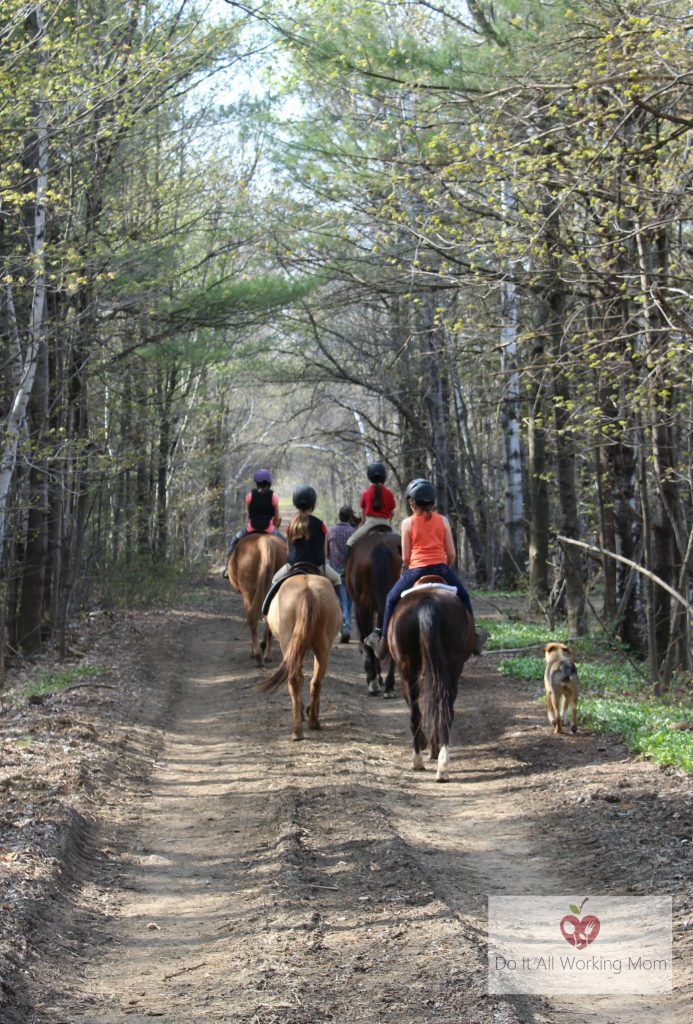 Horse back riding is not only a sport; it teaches kids some essential qualities. You do get the physical exercise, but that's rarely why people love horseback riding. As you can see in the above picture, you often practice horseback riding in small groups. Kids learn teamwork by helping each other while tackling the horses, and by sharing the arena with others. You also learn another kind of teamwork; how to work together with your horse.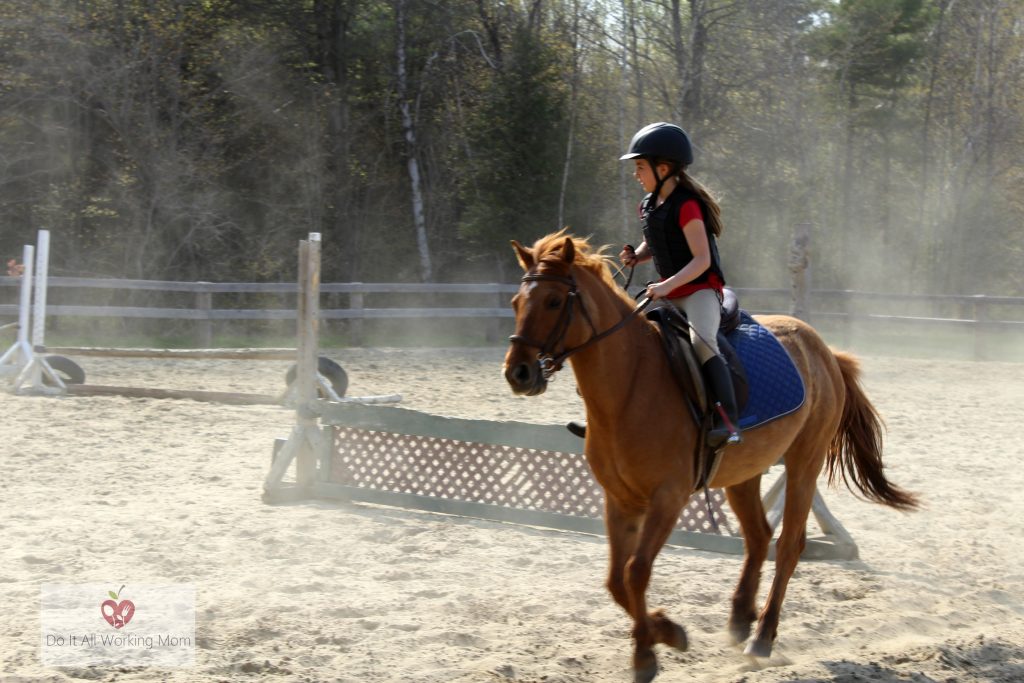 Horses are really liked by children. They all love them! The connection and interaction between a horse and a child is strong. This sense of trust between the horse and the child is so important. It teaches kids respect and communication which is really rewarding for a child.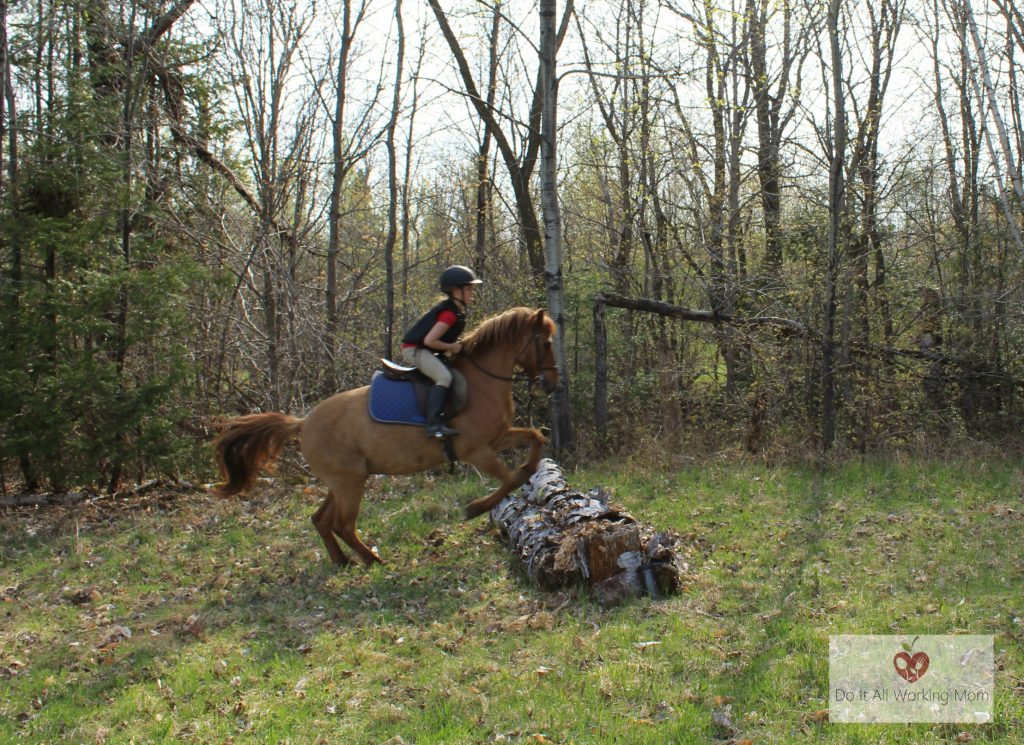 Horseback riding is a great way for kids to learn to be responsible. Not only are they riding a horse, they're also caring for the horse by learning all the steps of grooming and tackling the horse. They also learn about safety around horses, when handling a horse, and when riding a horse.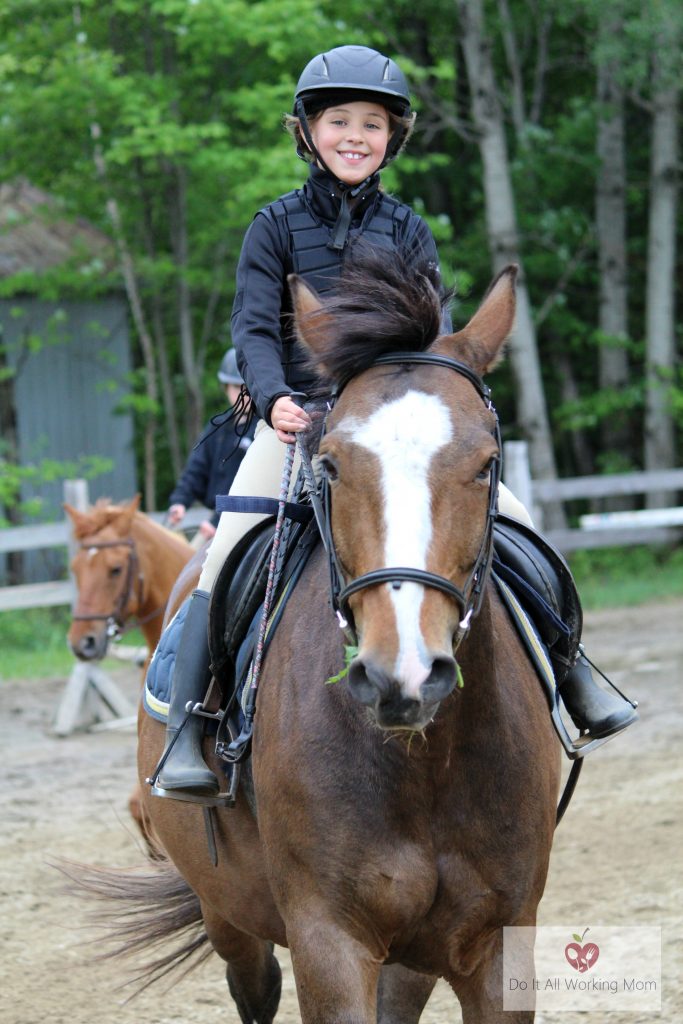 Horseback riding is a great way to teach kids confidence and perseverance. They will quickly learn to set goals and how to attain these goals. Just like in real life; kids will learn about obstacles, and that with work and effort these obstacles can be overcome. The child will also learn how to communicate with the horse. Communication between the rider and the horse is key when horseback riding. While riding, the child will have to make quick decisions and choices that will influence the course of the lesson.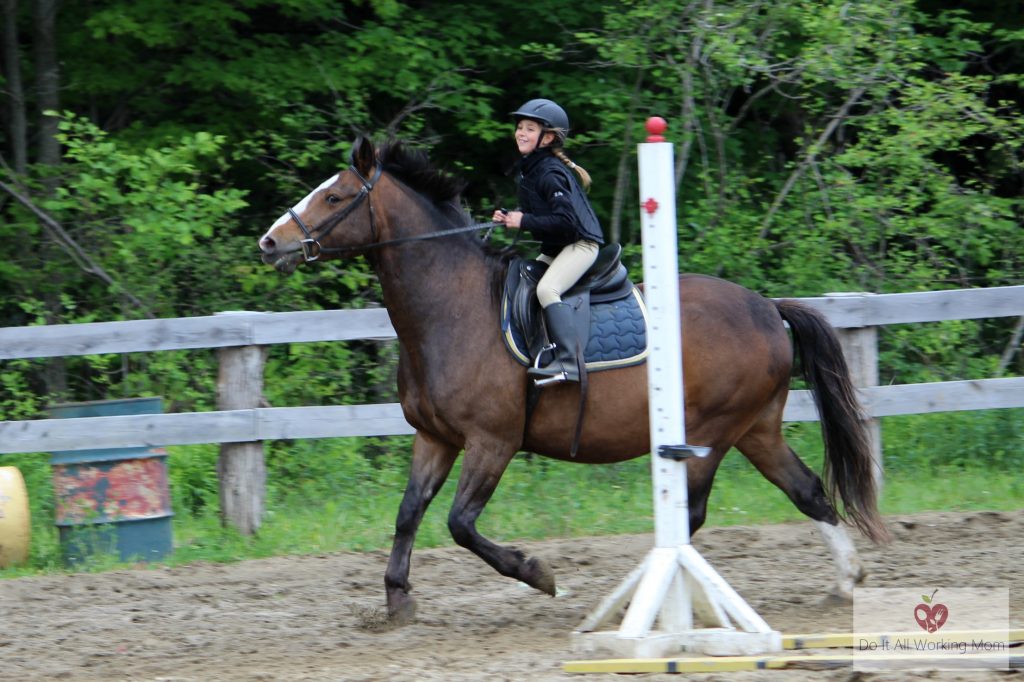 Horseback riding is great to relieve stress. When on a horse, you forget everything else. Horseback riding is all about enjoying the moment, feeling calm, having fun, enjoying the outdoors and fresh air. My daughter always has a big smile on her face when she's riding.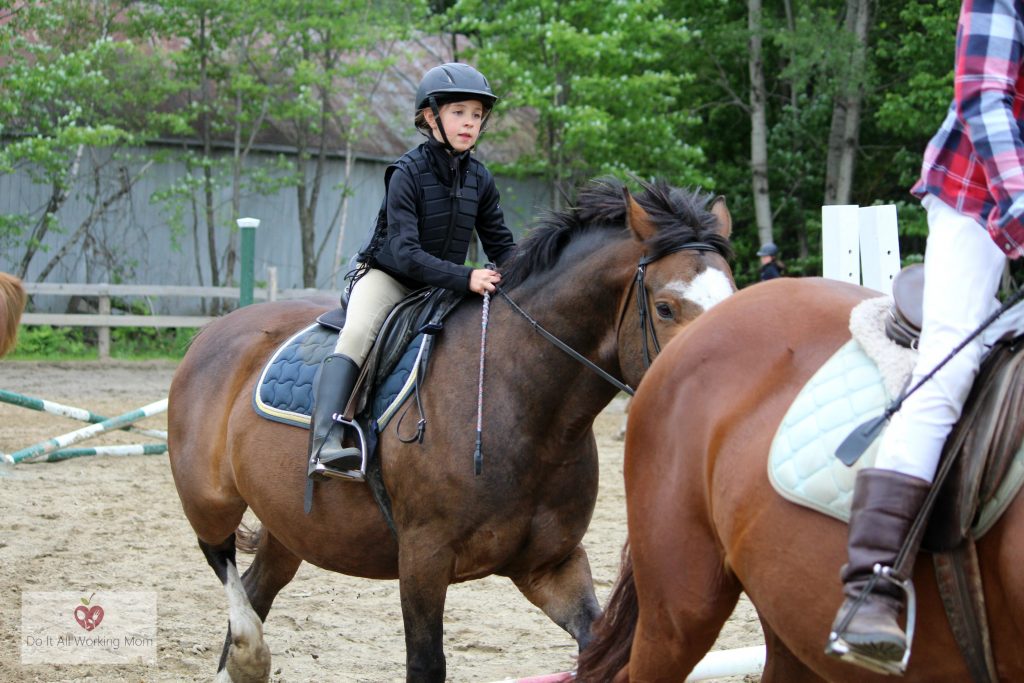 Horseback riding is a great exercise. It helps improve balance, coordination and endurance.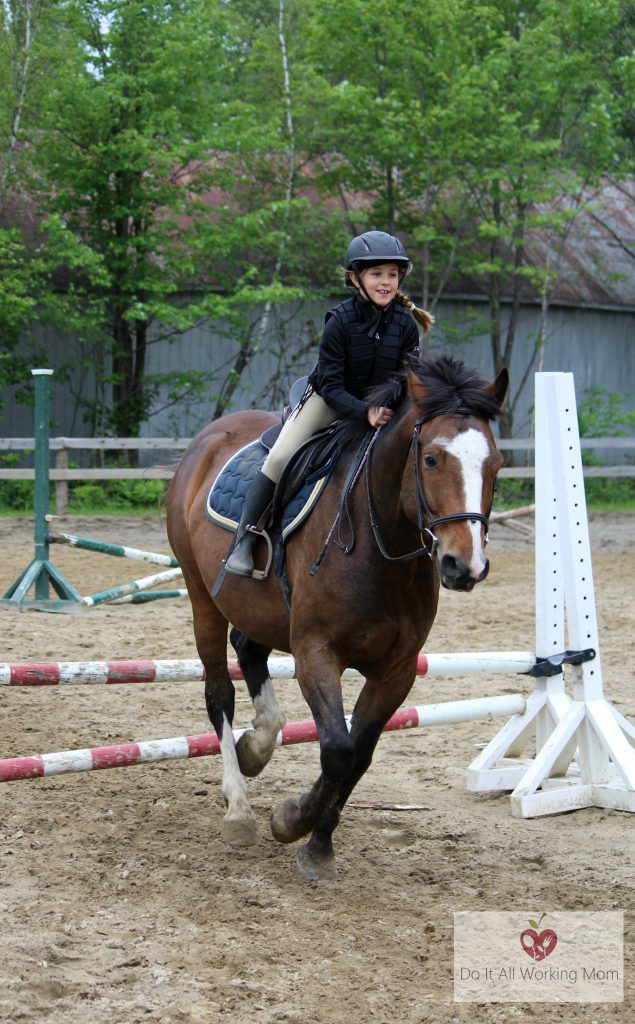 If you have an hyperactive and impulsive child, horseback riding can teach your child how to control his emotions and reactions, all that while establishing a respectful relationship with the horse.
If your child is shy and introverted, horseback riding will teach your child confidence, independence, and how to feel comfortable in a group.  Since horses don't judge, the relationship with the horse will be really beneficial. Horses give a lot of attention to their rider, and the connection is remarkable.
I hope my daughter will be passionate about horses and horseback riding for many years to come. We will probably buy her a horse eventually, hoping it will keep her out of trouble and away from boys during her teen years LOL.
I you are thinking about signing your child up for riding lessons, make sure you find a stable where people are trained professionals. Safety must also be a priority.
As you can see, the benefits of horseback riding for kids are countless. I hope you decide to introduce your kids to horseback riding. I think it's a great asset and privilege in a child's life. This sport brings so much happiness in my daughter's life, and in mine. I look forward to helping my daughter groom her horse and watch her ride. It's my weekly therapy!
Thanks for visiting Do It All Working Mom.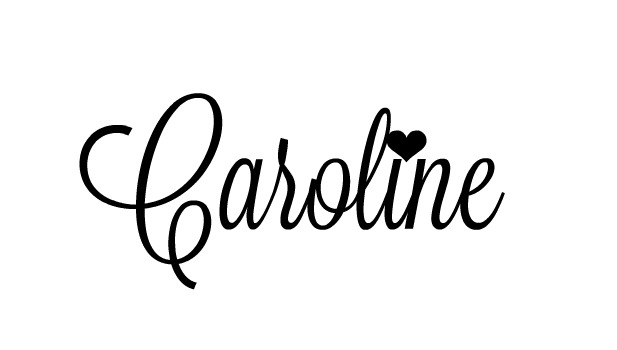 (Visited 4,177 time, 1 visit today)