What To Do In  The Garden – September
Summer is almost over, so enjoy your garden while you still can, it's so beautiful this time of year. The weather will be getting cooler really soon, perfect for working in the garden. That's good because some important tasks need to be done before fall. Here are a few pictures of what my flowers look like now, followed by a complete list of things that need to be done in the garden in September.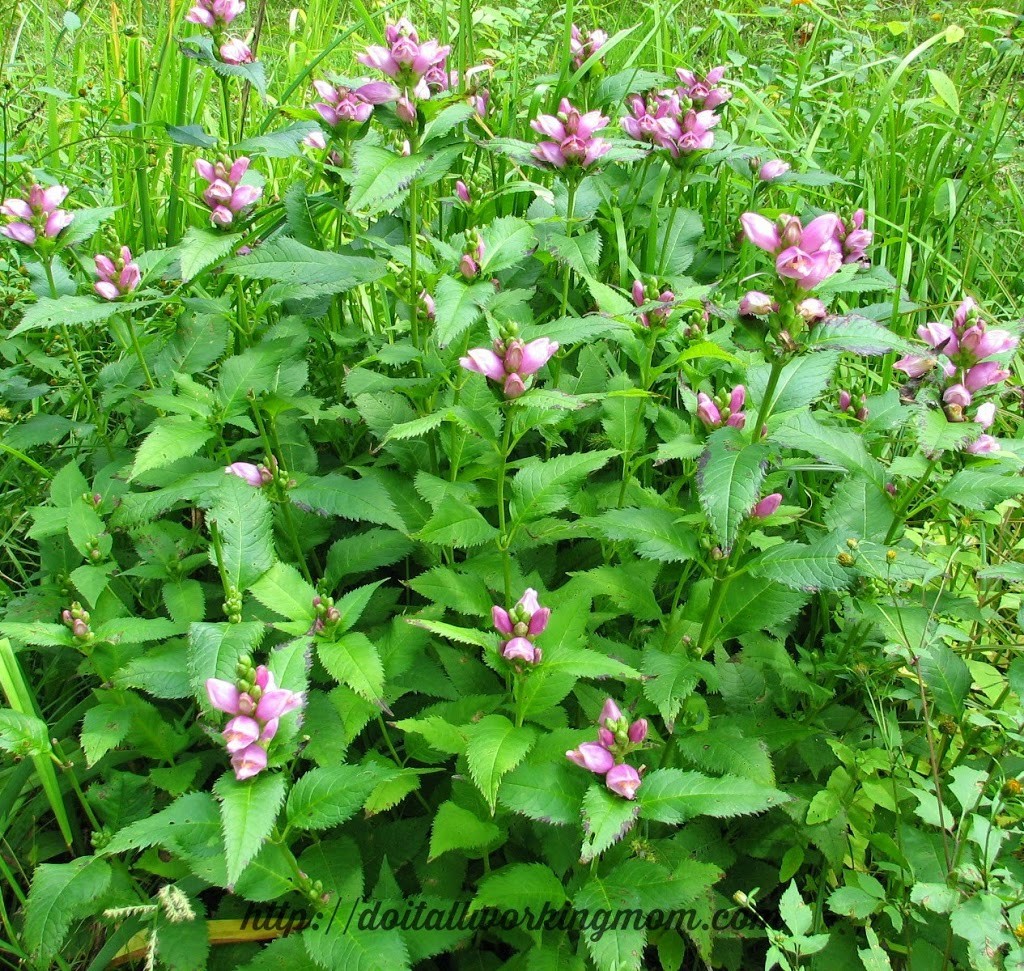 Chelone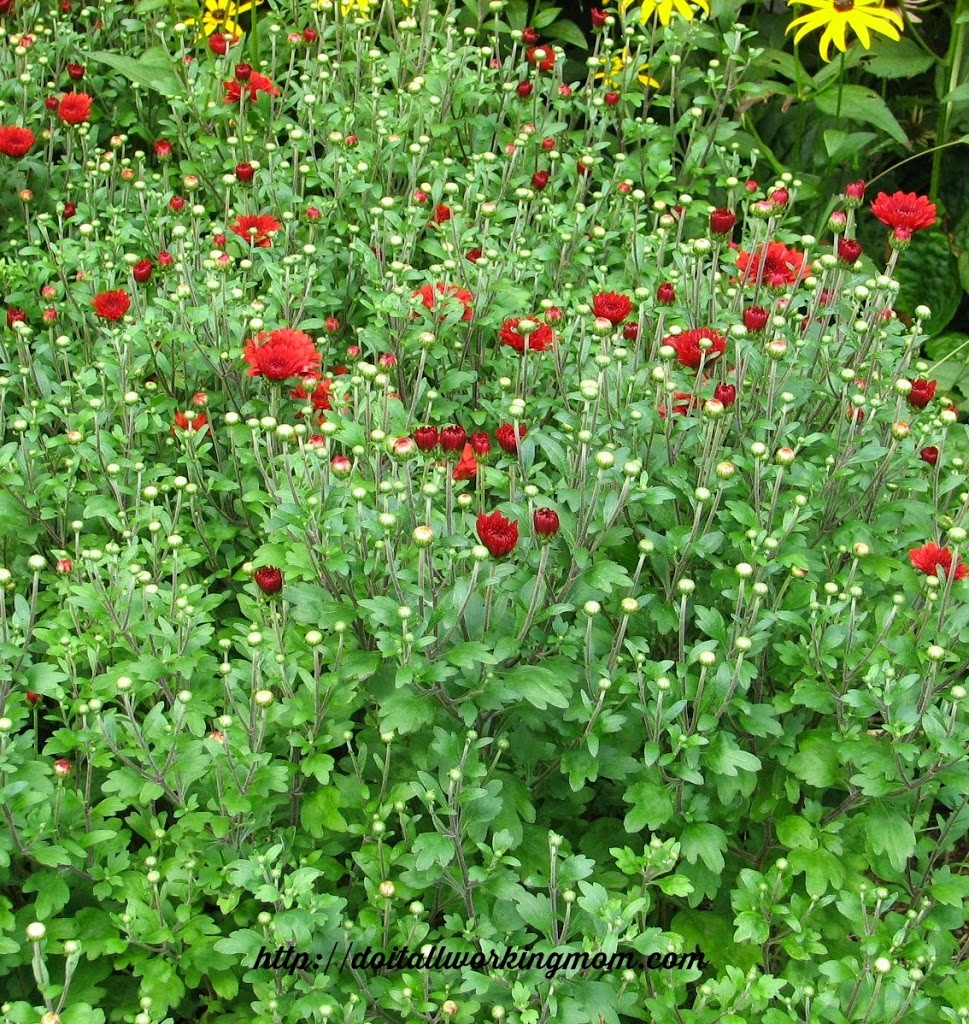 Chrysanthemums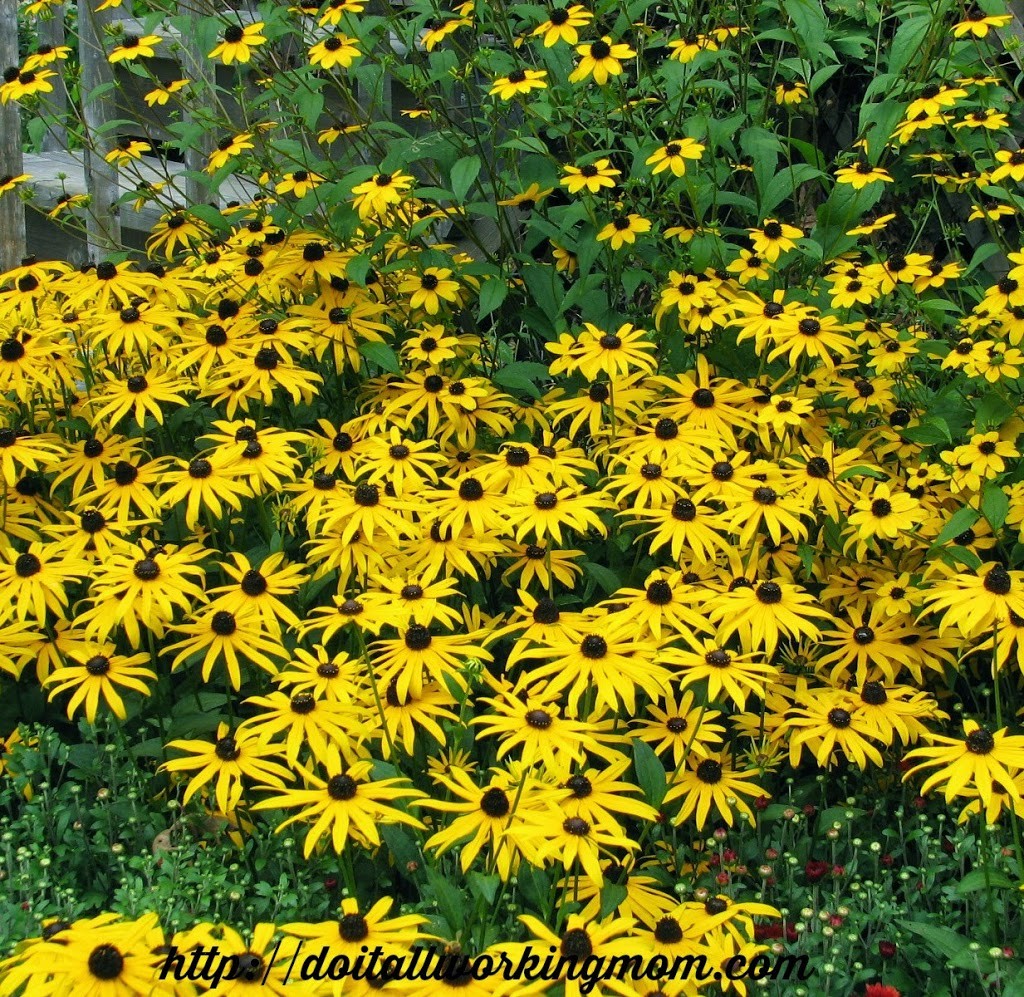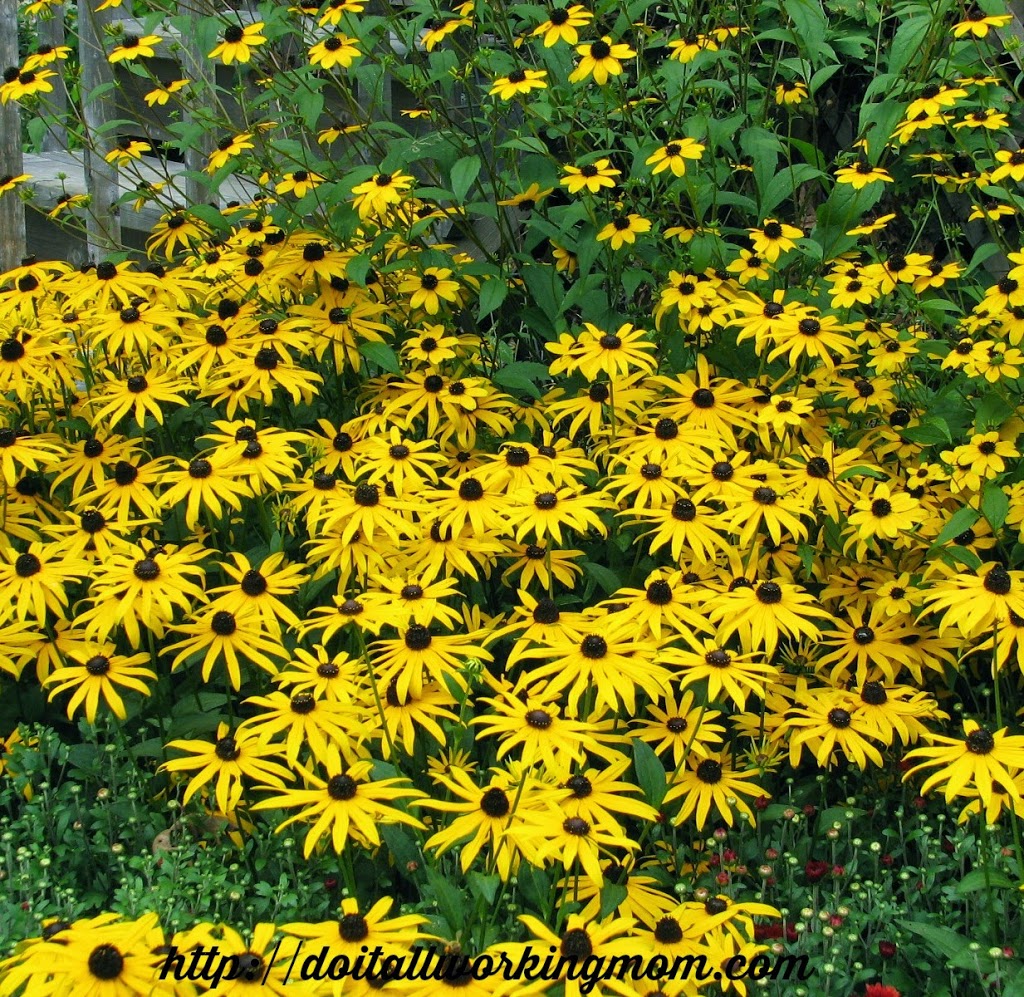 Rudbeckia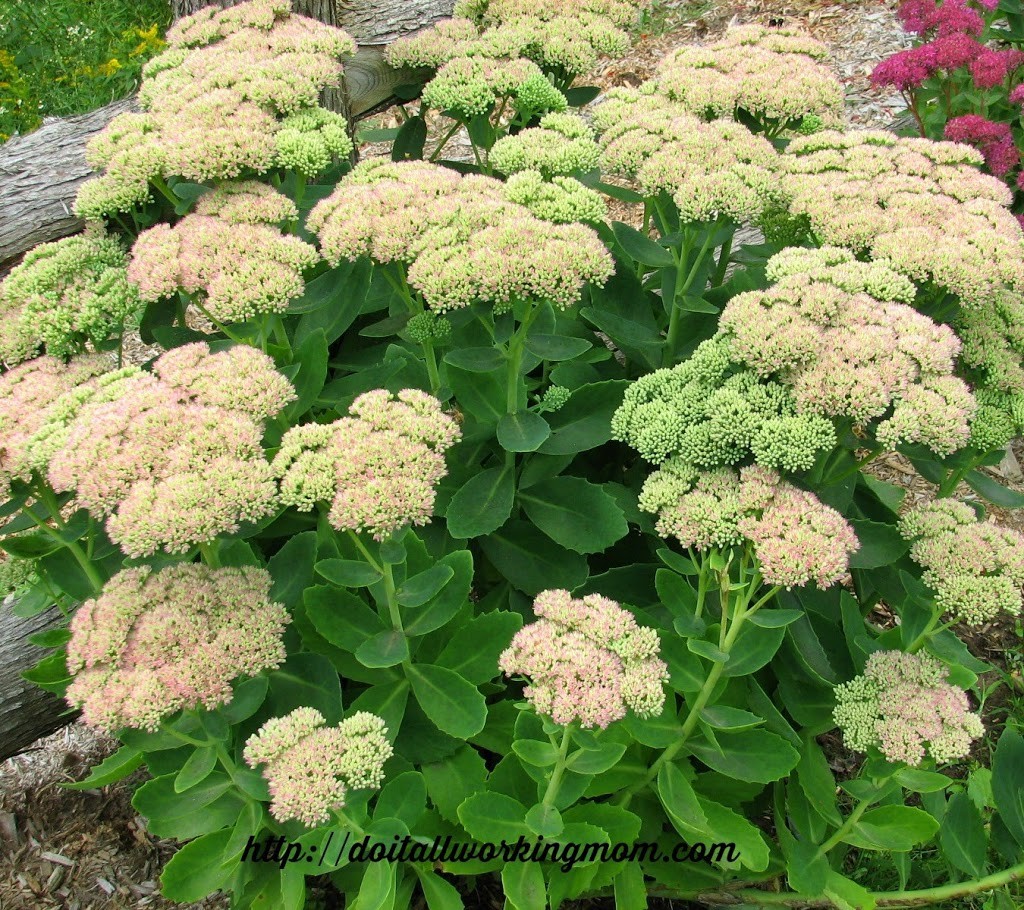 Sedum Autumn Joy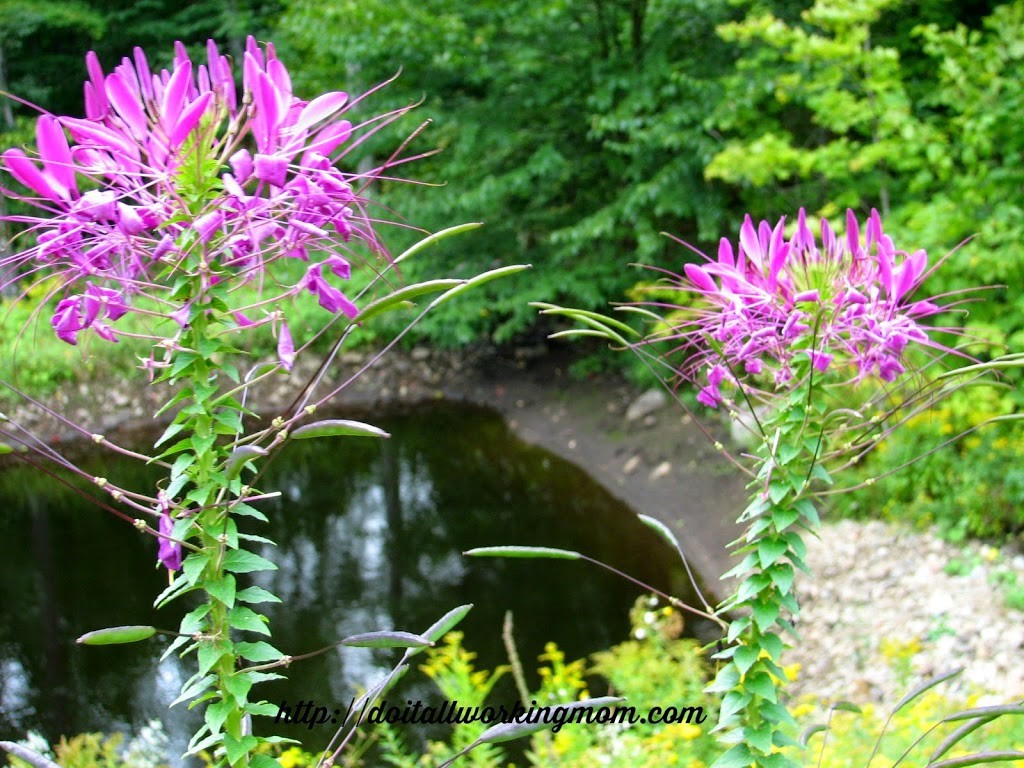 Cleome
Hydrangea Paniculata
What needs to be done in the garden in  September
Trees, shrubs, roses
– Move trees, shrubs, roses if needed.
 – Trim trees and shrubs if not already done.
– Trim dead flowers off rosebushes.
– Water coniferous thoroughly.
– Check for the apparition of caterpillars and treat if necessary.
Pick fallen fruits at the bottom of trees.
Protect fruit trees from rodent by installing protectors at the bottom of trees.
Bring fragile fruit trees inside for the cold season.Lawn
– Reduce the frequency of grass cutting and watering.
– Seed where grass is dry.
– Fertilize with a fertlizer high on phosphorus and potassium.Flower beds and containers
– Support perennials that need support.
– Plant spring bulbs.
– Remove and keep seeds from perennials and other flowers when ready.
– Weed, water, hoe.
-Note changes you want to make to your flower beds, take pictures if necessary.
– At the end of the month, when the weather gets cooler, start dividing your perennials if necessary.
Vegetable Garden
– Compost all vegetable wastes.
– Protect fragile plants from frost when needed.
– Remove bottom leaves from tomato plants to accelerate maturing.
-Remove suckers and new flowers from tomato plants.
– Harvest.
– Weed, water, hoe.
-Divide rhubarb.
– Plant garlic.Well like I said last month, enjoy looking at those nice flowers and enjoy those fresh vegetables  because it's almost over! Does this mean we will soon be able to relax a bit? Well maybe!
Thanks for visiting Do It All Working Mom.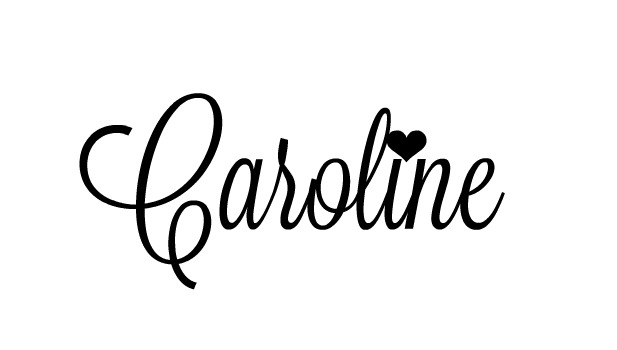 (Visited 236 time, 1 visit today)