Whether it's for Christmas, Halloween, Easter or Valentines Day, I love to decorate with things that don't cost much, or even better, that don't cost anything at all. Do you remember my fall branches (see them here)? Or my Christmas sparkling branches (see them here)? Well I've made those gorgeous Valentine's Day Decorated Branches. It's just like having a Valentines Day tree. It turned out great!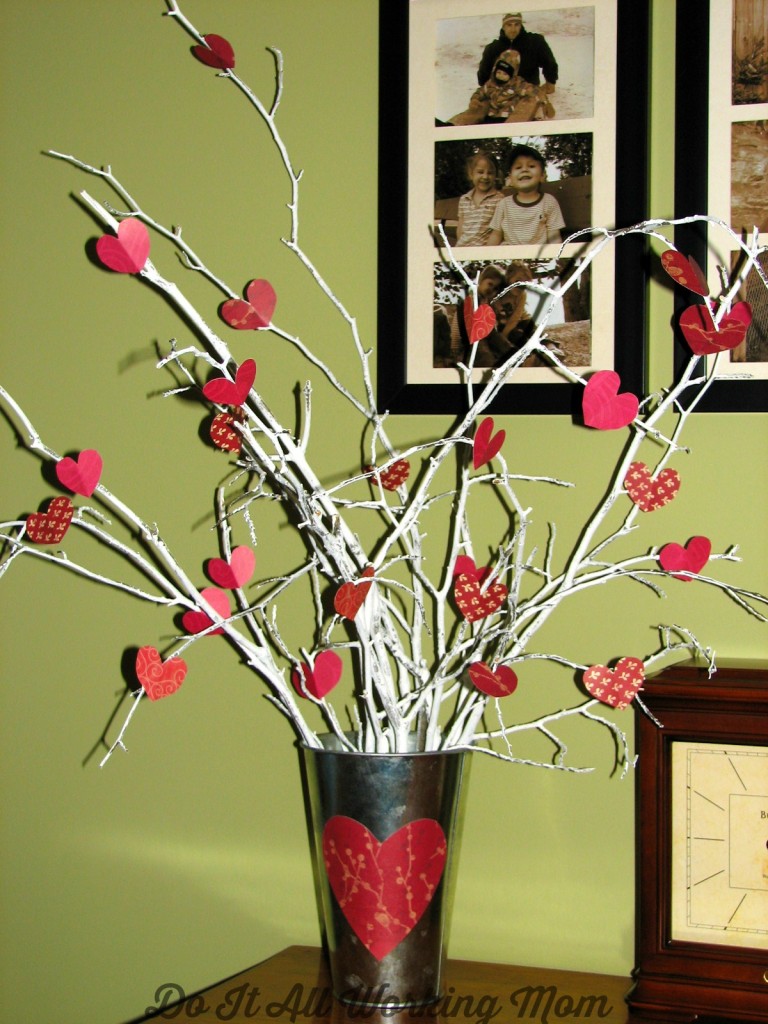 I usually use spray paint for this kind of work, but I didn't have any white spray paint at home, so I painted my branches with a large paint brush and acrylic white paint. I added my branches to a silver bucket from the dollar store on which I added a heart made from craft paper. I then cut little heart shapes in red craft paper and stuck them to the branches with mini glue dots.
I just love my Valentines Day Decorated Branches. The're perfect! Simple, easy and inexpensive.
Try making something similar, it's so easy and beautiful.
 Thanks for visiting Do It All Working Mom.
(Visited 348 time, 1 visit today)