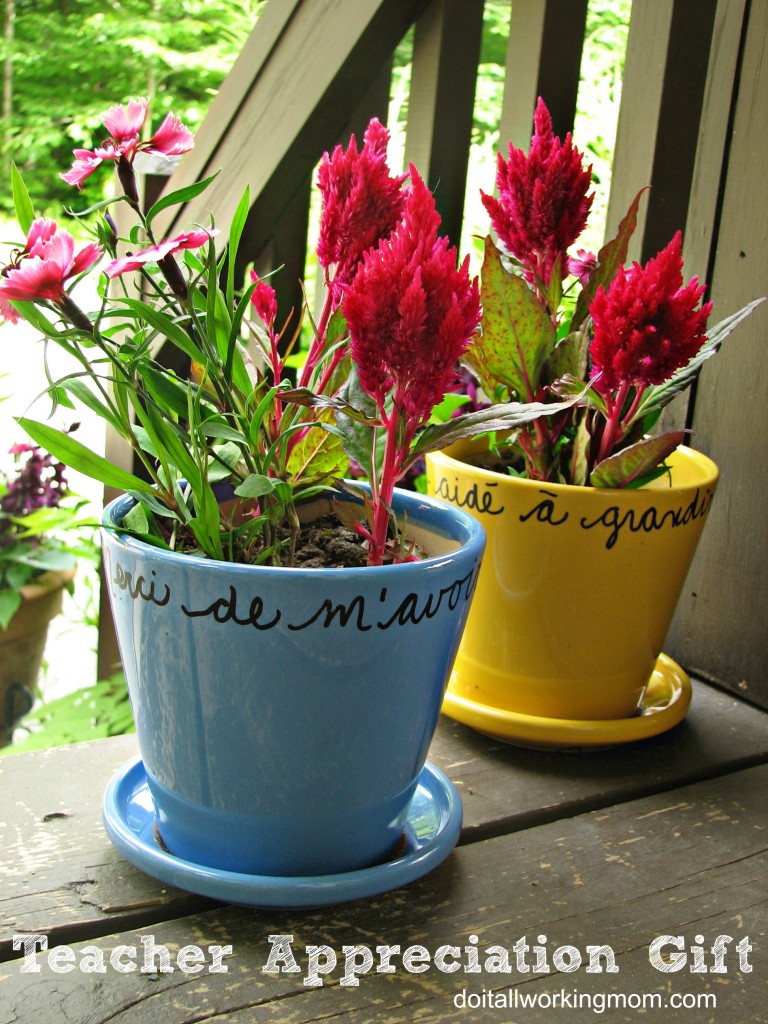 My kids finished school last Friday. This year, as a teacher appreciation gift, I though that an outside flower pot would be a great idea. So I got two lovely flower pots at Walmart and some annuals at a nursery. After a bit of time on Pinterest, I got the idea to write on the pot: Thanks for helping me grow in French. I used a fine permanent paint pen that I also got at Walmart. Who doesn't like to have a nice flower pot on their deck or an outside table?
The teachers were really happy about the gift, and the fact that it was personalized and had a really touching message.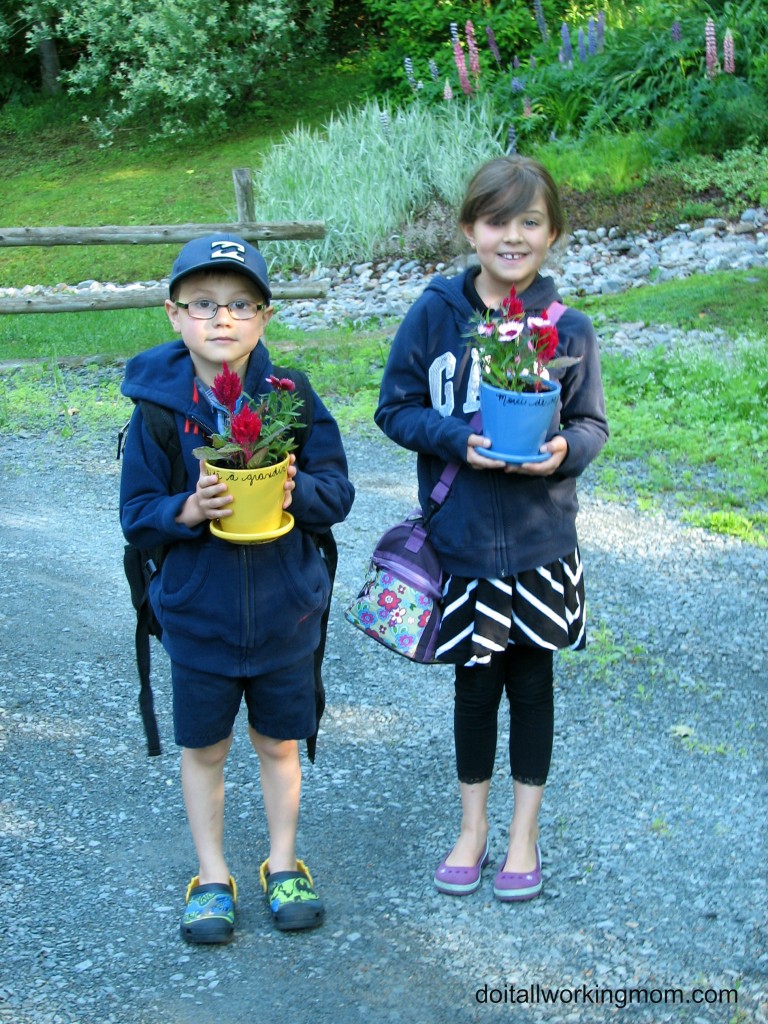 Look how happy my kids were to bring there nice gift to thank their teachers for the amazing year. There's just one thing with this gift, I had to drive my kids to school instead of them taking the bus, but it gave me the chance to accompany them on their last day. I think they were also really happy about that.
Another school year is over, and I'm really noticing how they grow so fast. Next year, my daughter will be in grade 3, and my son in grade 2… It's crazy!!!
I hope this gave you an idea for your kid's teacher appreciation gift.
You can order what you need from Amazon.

Thanks for visiting Do It All Working Mom.
(Visited 325 time, 1 visit today)