Made this great yet so easy dessert last week with my kids: Poor Man's Pudding. This is a French Canadian dessert that is called pouding Chômeur. A white cake cooked in a sweet maple syrup sauce.
Poor Man's Pudding Recipe – Pouding Chômeur
Ingredients
Cake

1 1/2 cup of flour
2 teaspoons of baking powder
1/4 cup of butter
1 cup of sugar
1 cup of milk
1 egg

Maple sauce

1 cup of maple syrup
1 cup of brown sugar
1 cup of boiling water
1/4 cup of butter
Instructions
Preheat oven to 325 F.
In a large bowl cream the butter. Add the sugar and mix a little longer, then add the egg and mix until blended.
In a medium bowl mix flour and baking powder.
Add 1/3 of the milk to the butter mixture, follow by 1/3 of flour, mixing well between each addition. Continue adding flour and milk until all mixed in.
Butter a rectangular pan (13x9 inches). Poor the cake mixture into the pan and reserve.
In a sauce pan, melt the butter and add all the other ingredients for the sauce. Bring to a boil.
Slowly poor the sauce all over the cake. Do not mix together.
Cook for 30 minutes.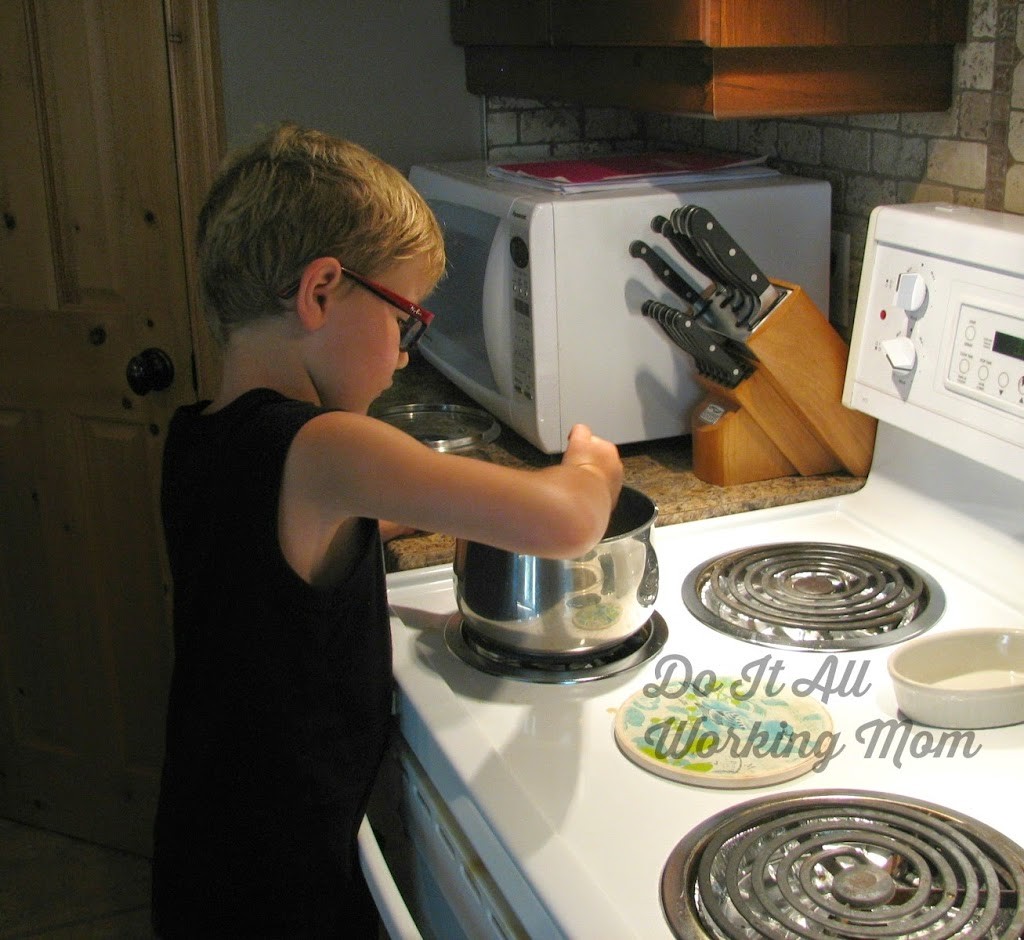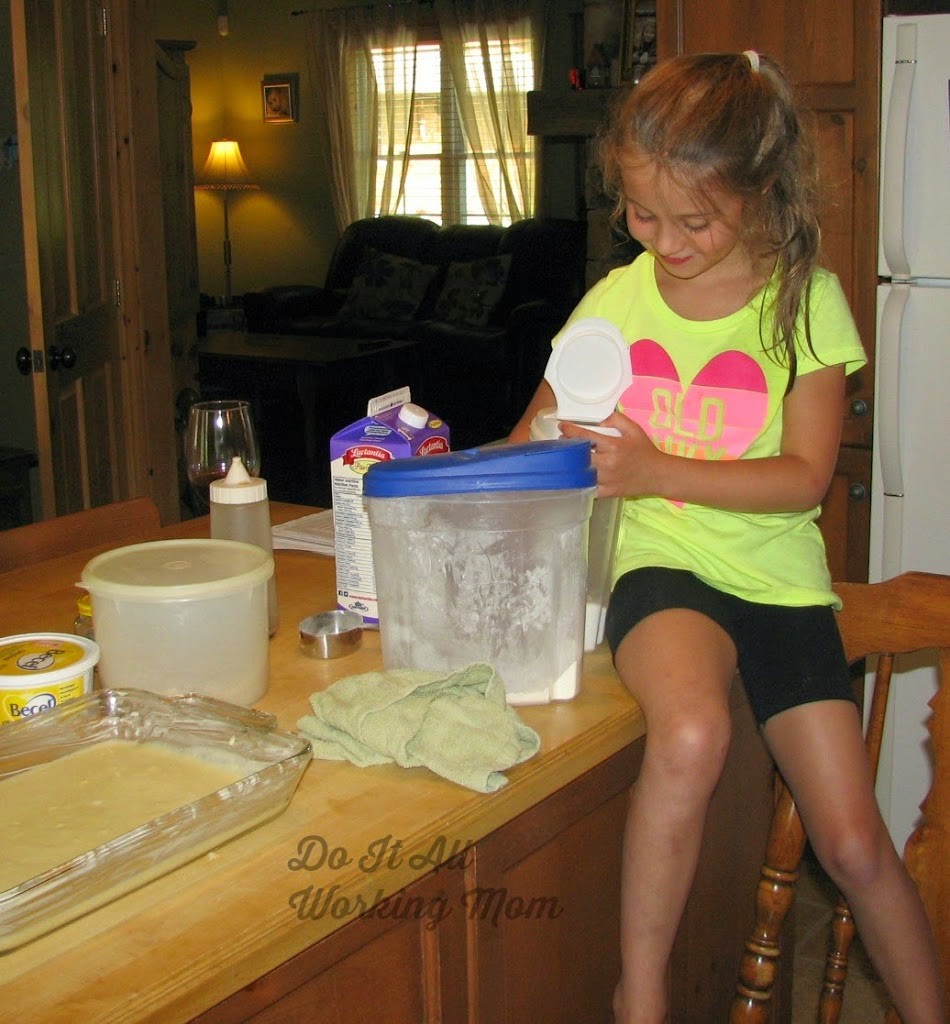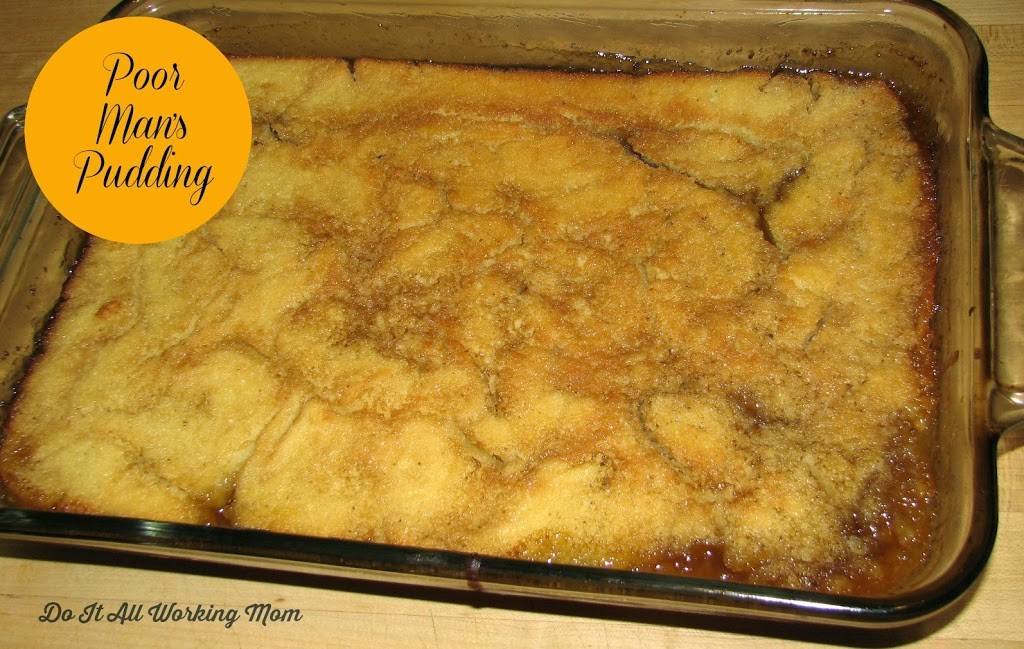 You really have to try this recipe, it's an amazing dessert!
Thanks for visiting Do It All Working Mom.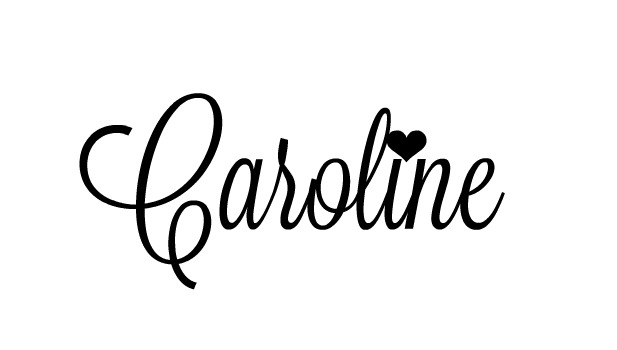 (Visited 2,241 time, 1 visit today)