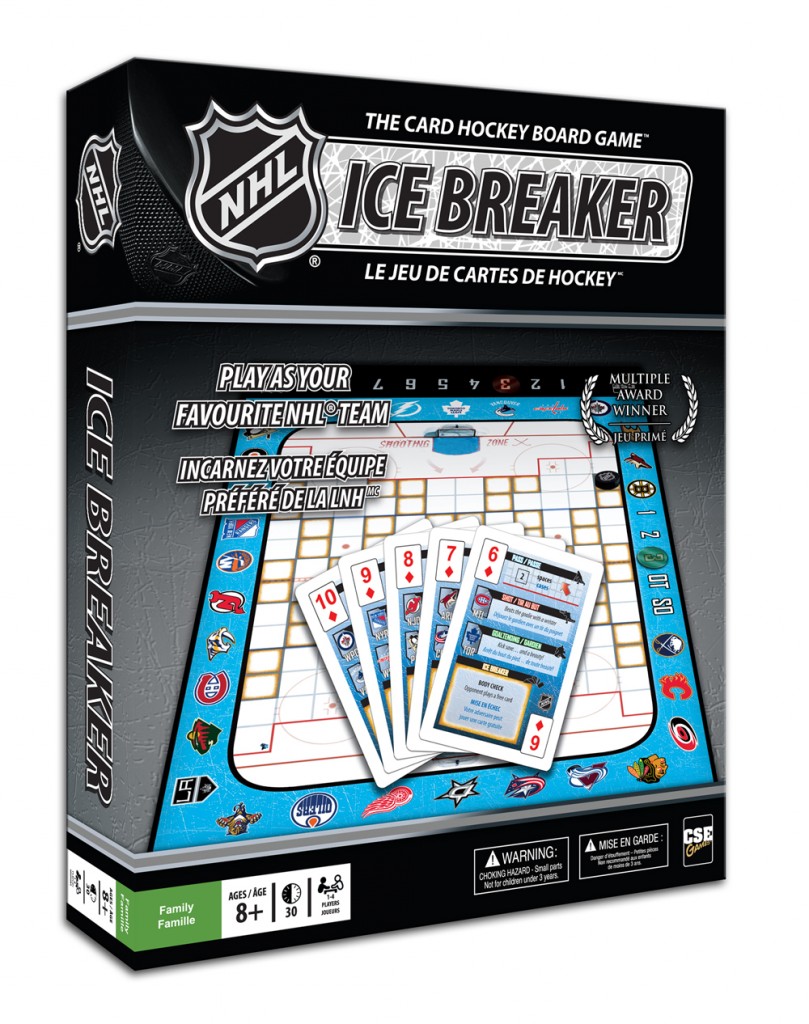 Ice Breaker by CSE Games is a very exciting award winning family game, and I'm so happy to have gotten the chance to review it. There are a lot of good things about this game, but I'll start by the fact that's its bilingual (French and English), that's a big plus in our family, since my kids are more comfortable reading in French. This is the perfect game for hockey lovers. like my husband. Even I really enjoyed it, and I don't know a lot about hockey.
It can seem a little complicated to play, when you read the instructions, but it really isn't. Once you've started to play the game, you quickly get the hang of it. It takes about 30 minutes to play a game, so it's pretty quick, and a lot of fun! Here is a little Ice Breaker Video .
The game:
First, pick your favourite team, and then distribute the cards. If you win the hand, you must move the puck on the board depending on what card you're playing, and what info is on the card. You've probably figured out by now that the intention is to score in you opponents goal. That's pretty easy, and so much fun!
This is the perfect game for your next get together. My family really enjoys playing the game, you can see my daughter in action below.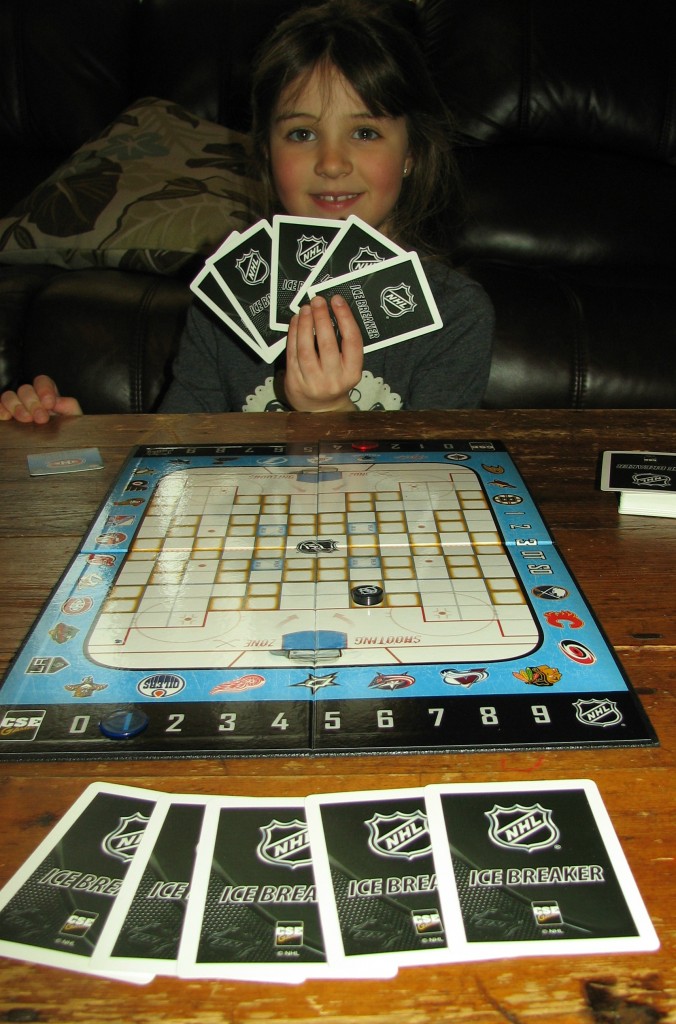 Thanks for visiting Do It All Working Mom.
You can purchase this game on Amazon
(Visited 249 time, 1 visit today)