I've seen cookie bowls everywhere on Facebook in the pas weeks, and I've wanted to try making them so bad. It's just that every time I feel like trying, I don't really have time to make cookie dough from scratch.
So, I've decided to try to make them with already made chocolate chip Pillsbury cookie dough. It's not the perfect cookie dough to make these bowls, but chocolate chip cookies are my favourite cookies to eat with ice cream. So chocolate chip cookie dough is what I'm using. (Sugar cookie dough is the perfect cookie dough to make these bowls, because it doesn't expand while cooking).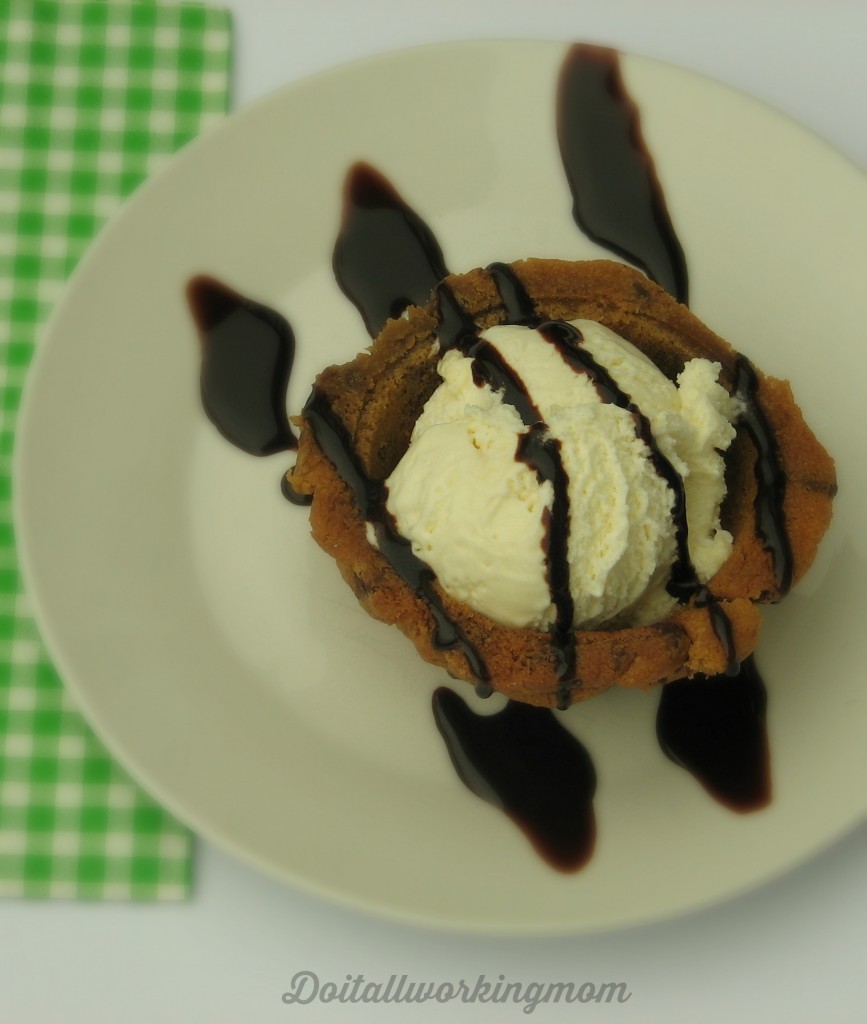 Ingredients
1 roll of Pillsbury cookie dough
Vanilla ice cream
Chocolate syrup
Pam cooking spray
Instructions
Preheat oven to 350 (I know my oven and it's really hot, so I set mine at 325).
Spray the back of a muffin tin with Pam cooking spray.
Cut a piece of cookie dough of about 1″ 
Flatten the cookie dough with your hands, and place it on the muffin tin not covering more then half of it.


Make as many as you need (you can keep the leftover cookie dough in the fridge or freezer).
Place in preheated oven and cook for about 10 minutes.
Like I said at the beginning, this is not the perfect dough for this recipe, so it will come out looking like this. But it's o.k.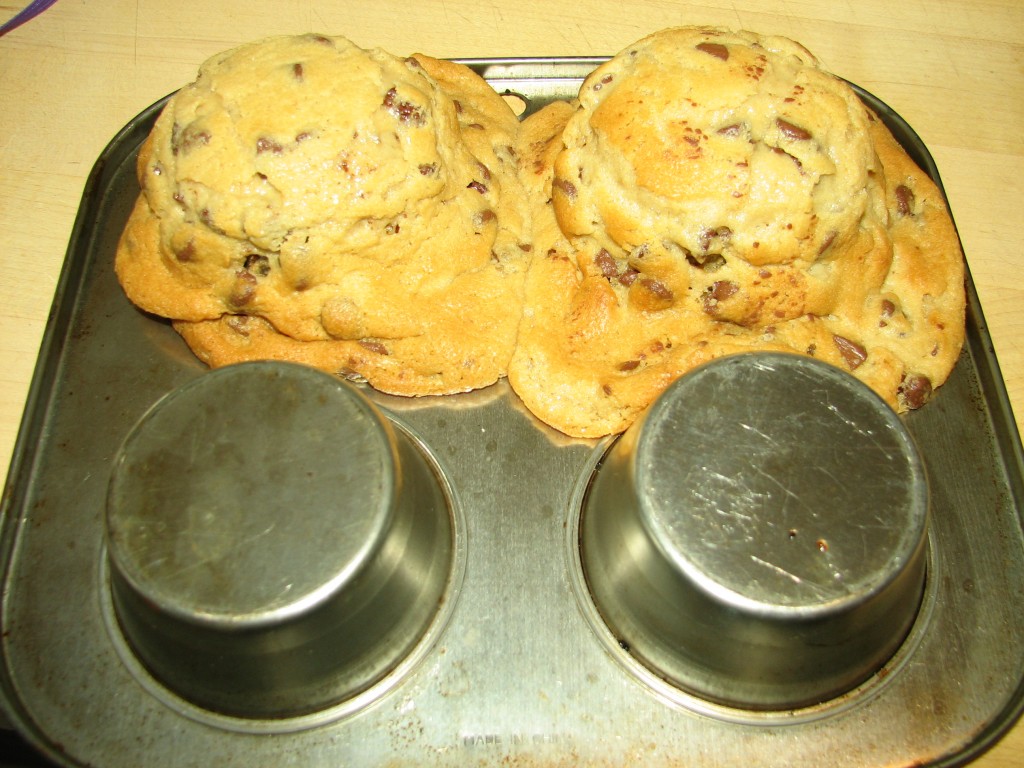 While cookie bowls are still hot, take a butter knife, and push the dough back against the muffin mould (see picture below). Let it cool down completely, about 15 minutes.
Remove cookie bowls from muffin mould with a knife, being careful not to break them. Place the cookie bowls in a plate; add a scoop of vanilla ice cream and chocolate syrup.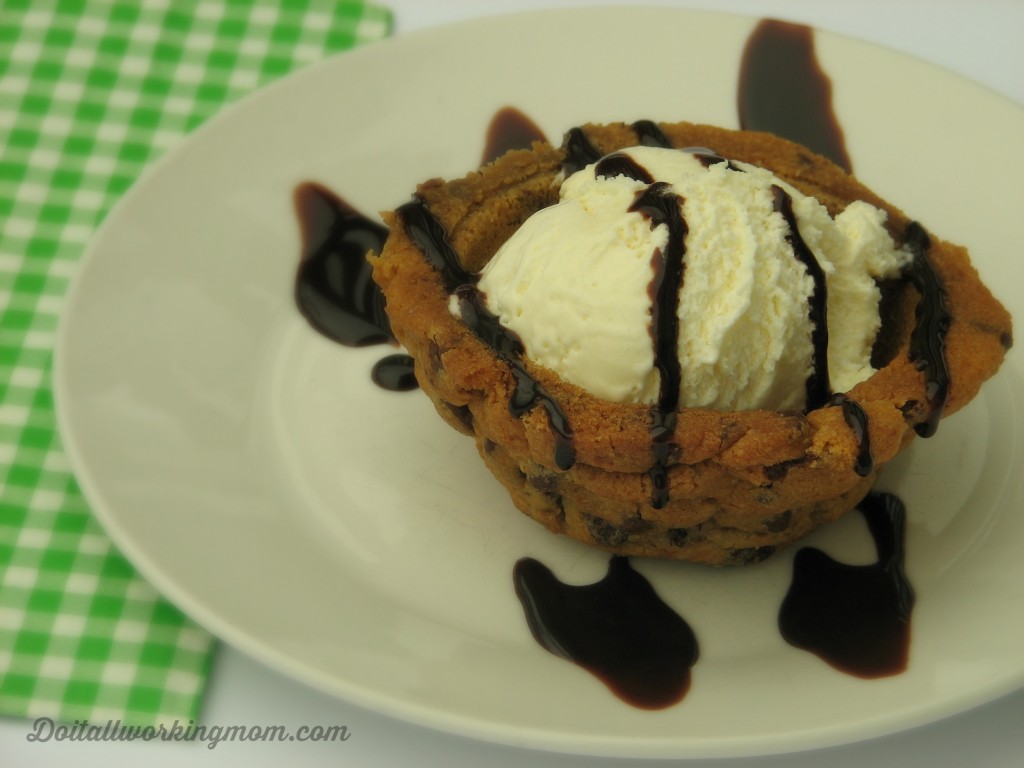 I don't always have time to make cookie dough, so I always have a roll of Pillsbury cookie dough in the fridge. Makes a delicious, and really easy dessert. 
Enjoy!
Thanks for visiting Do It All Working Mom.
(Visited 1,635 time, 1 visit today)