Guess I'm into French Cuisine these days, after my Crock Pot Beef Bourguignon, I'm sharing with you my succulent French Onion Soup Recipe. This delicious French onion soup will warm your hearth. It's a great starter to any meal, but I usually eat it as a meal accompanied by some puffed pastry appetizers.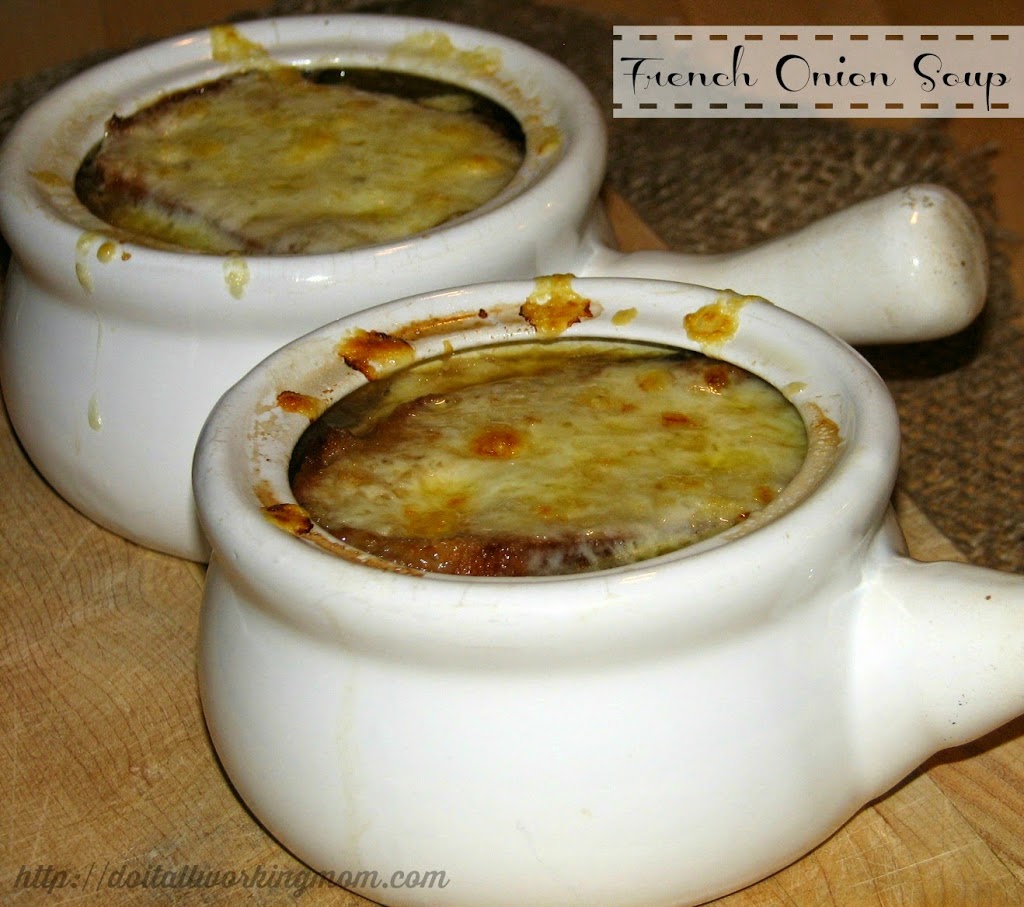 This recipe makes 8 portions. I use 2 portions and freeze the rest in plastic containers (2 portions per container).
Ingredients
10 medium onions finely sliced
1 tablespoon of concentrated beef broth (Bovril or Knor).
1″ thick slice of baguette bread (1 per portion)
Grated old cheddar cheese or gruyère cheese (1/4 cup per portion)
Directions
– In a large sauce pan, melt butter at medium heat.
– Add the onions to the pot with 1 tablespoon of sugar.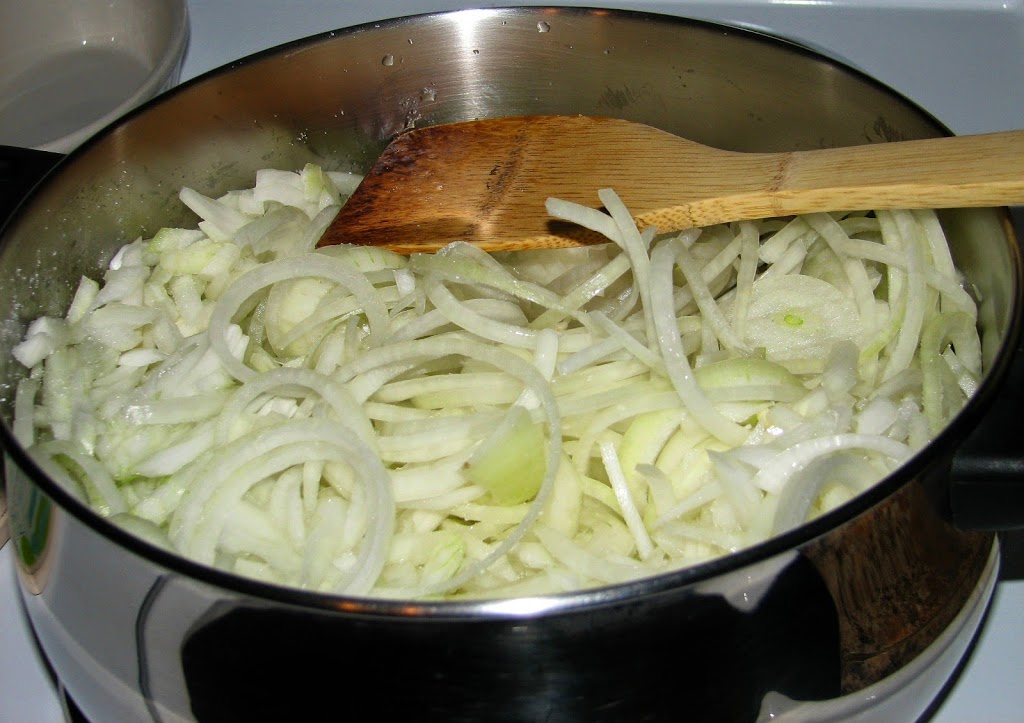 – Stir and cook for about 30 minutes at medium low heat, until onions are translucent and golden (make sure you stir often, add a little bit of water if necessary).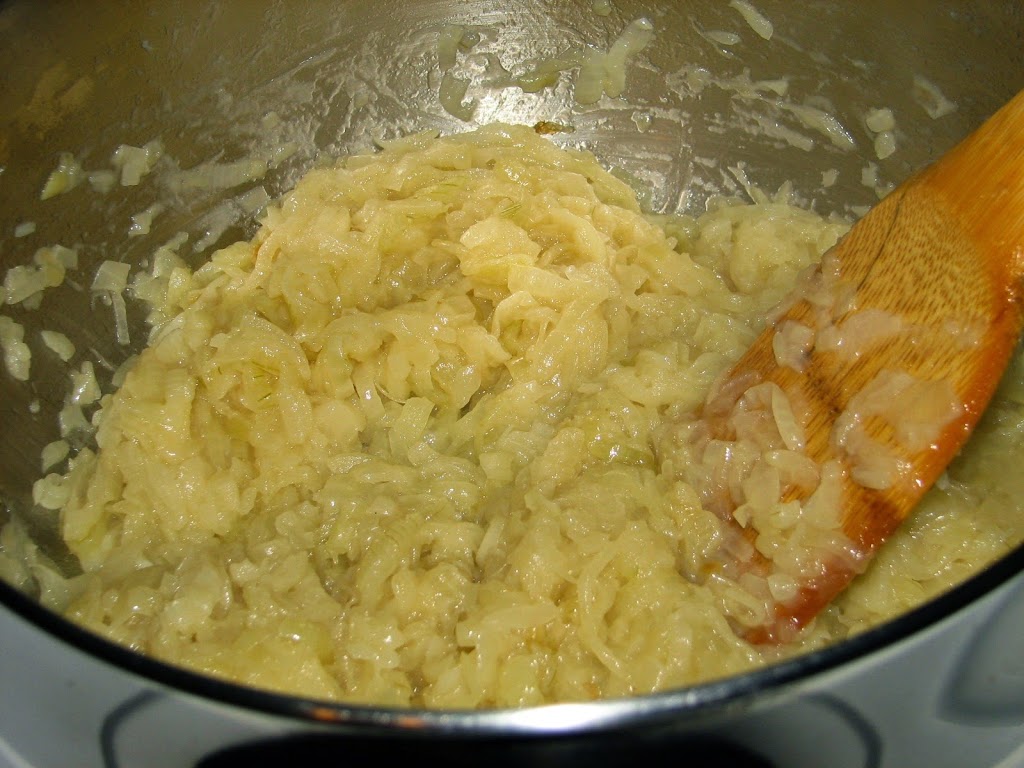 –  Add flour and stir well.
Add beer and bring to a boil scraping bottom of the sauce pan. Let it simmer for about 10 minutes or until reduced to half (do not cover).
– Add beef broth, concentrated beef broth, salt and pepper and bring to a boil. 
-Reduce heat and let simmer for 15 minutes.
– Taste and adjust seasoning.
– Place soup in onion soup bowls.
– Place the pieces of baguette bread on a baking sheet. Grill both sides of bread.
– Cover the soup with a piece of grilled baguette bread and 1/4 cup of grated cheese.
– Place the onion soup bowls on a baking sheet and broil in the oven until the cheese is golden brown.
This is comfort food at its best.
Thanks for visiting Do It All Working Mom.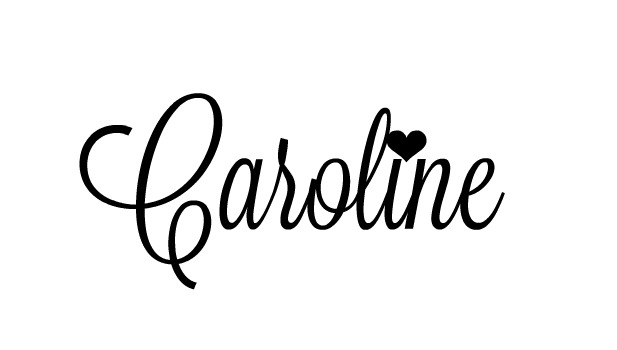 (Visited 1,162 time, 2 visit today)