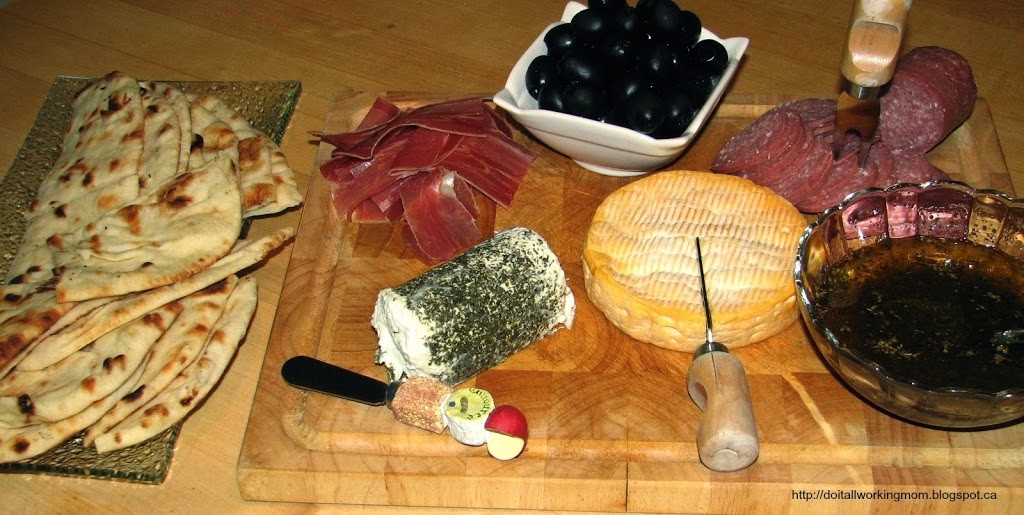 Grilled naan bread, prosciutto, olives, goat cheese, genes salami, dipping oil with spices, Champfleury cheese.
I love to entertain but I don't do it as often as I'd like because I don't have a lot of time, and entertaining does require some time; if you want to do it right. When you have guests over, you don't want to spend your whole day cooking, and the whole night cleaning up. You want to enjoy your friend's company and spend as much time as you can with them. 
Well it's possible to entertain in a simple way. The new trend for entertaining in simplicity are Tapas.
Tapas originated in Spain and represent a mix of appetizers, finger food, canapés… With Tapas, the possibilities are endless. It goes from olives, cocktail onions, cheese, mini meatballs, stuffed mushrooms, crostinis or anything that can be eaten with the fingers, in mini plates, spoons or serving glass.
Why are they so popular? They're usually easy to prepare, can be prepared in advance, are really tasty and loved by almost everyone. When you serve Tapas, you spend more time enjoying your guests then cooking the food. Serve them with a nice glass of wine and that's all you need for a great and successful evening.
My family and I really enjoy Tapas, even the kids have their favorite. They love my Greek Appetizers on a Stick.

I will be posting some Tapas recipes after the summer vacations. I have so many favorites recipes, it will be hard for me to choose.
Have you ever entertained with tapas? Do you have a favourite tapas recipe?
Here are a few of my favorite Tapas Recipes:
Thanks for visiting Do It All Working Mom.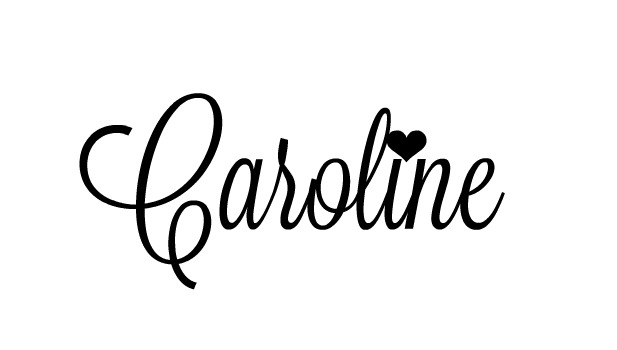 (Visited 477 time, 1 visit today)