If you're looking for an easy week night chicken recipe, this recipe is for you. You will only need 1 pot, 4 ingredients and about 5 minutes to prepare it. How amazing is that? After you try this Hawaiian Chicken Recipe, you will be adding it to your favourite go to recipes for busy days.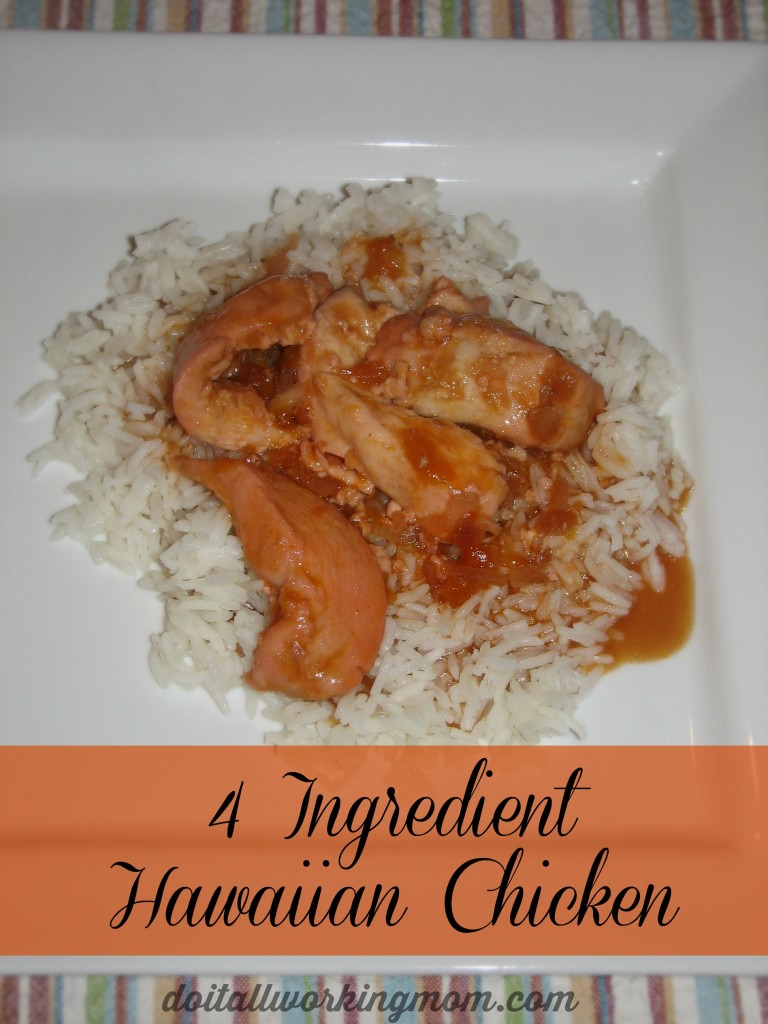 Ingredients
4 chicken breasts cut in large strips
1 envelope of onion soup mix
1/2 cup of Catalina dressing
1 cup of apricot jam
1- In an oven safe pot, mix togeter all the ingredients.Cook for about 40 minutes at 400F (until chicken is fully cooked). Serve over white rice.
Now, you can't tell me that wasn't easy. It's also delicious!
Enjoy!
Thanks for visiting Do It All Working Mom.
(Visited 848 time, 1 visit today)