What time is it? It's time to get ready for spring!!! Are you tired of being in the house? I know I am; I can't wait to open all the windows and let some fresh air in the house, see my nice tulips and daffodils come out, work in my flower gardens and eat dinner outside.
It's not that time yet, but we can start getting ready by decorating the house for Easter. Nothing says spring like the bright colors of Easter. Today, I have an easy and simple Easter Decoration Idea for you.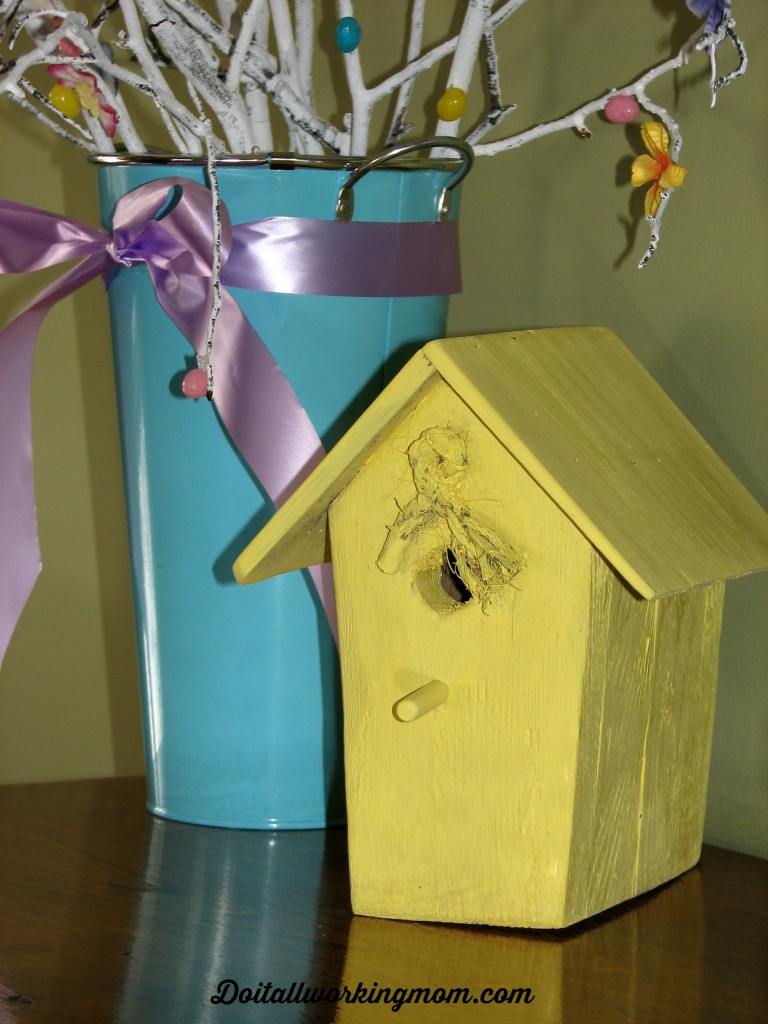 My Easter decorating idea is painting an old birdhouse and using it inside to decorate a table, counter top or mantel. Looks great beside my Easter Tree.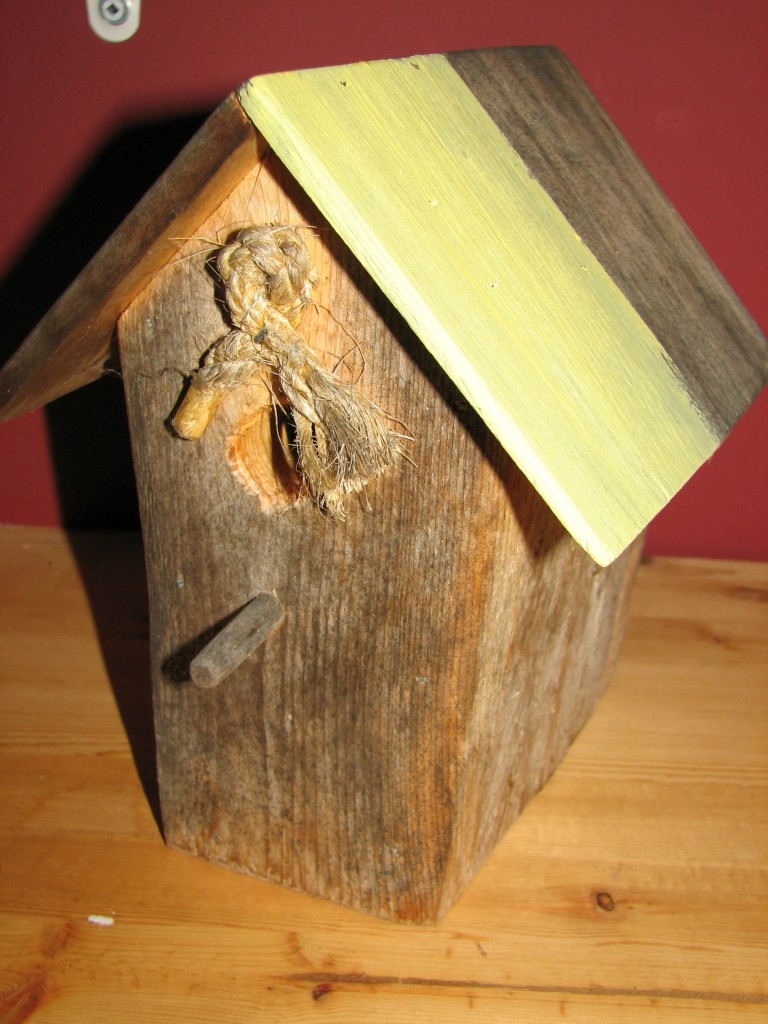 I found this old birdhouse in our shed, and decided to give it a well needed coat of paint. The result was so nice that I decided to keep it in the house until after Easter. It's the perfect Easter decoration, and will also look really nice outside after.
Hope the birds are happy I've painted their home!
Here are more Easter decorating ideas:
Easter Tree – Decorated Easter Branches
Thanks for visiting Do It All Working Mom.
(Visited 829 time, 1 visit today)