What better snack, appetizer or game night food then Mozzarella Cheese Sticks? They are so amazingly good with their crunchy outside and soft melted cheese on the inside. I could eat them all the time.
Well today, I'm sharing with you my Baked Mozzarella Cheese Sticks Recipe. The fact that these are baked instead of fried make them a lot healthier!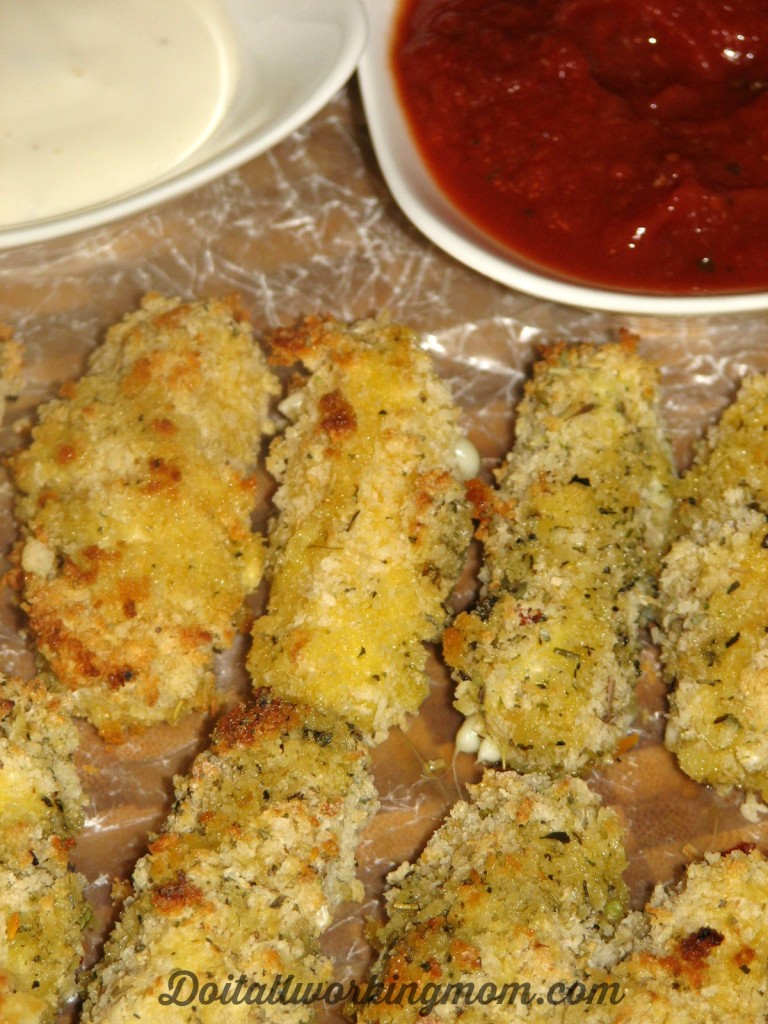 Don't those look delicious? They sure are a lot better then the ones you buy at the grocery store.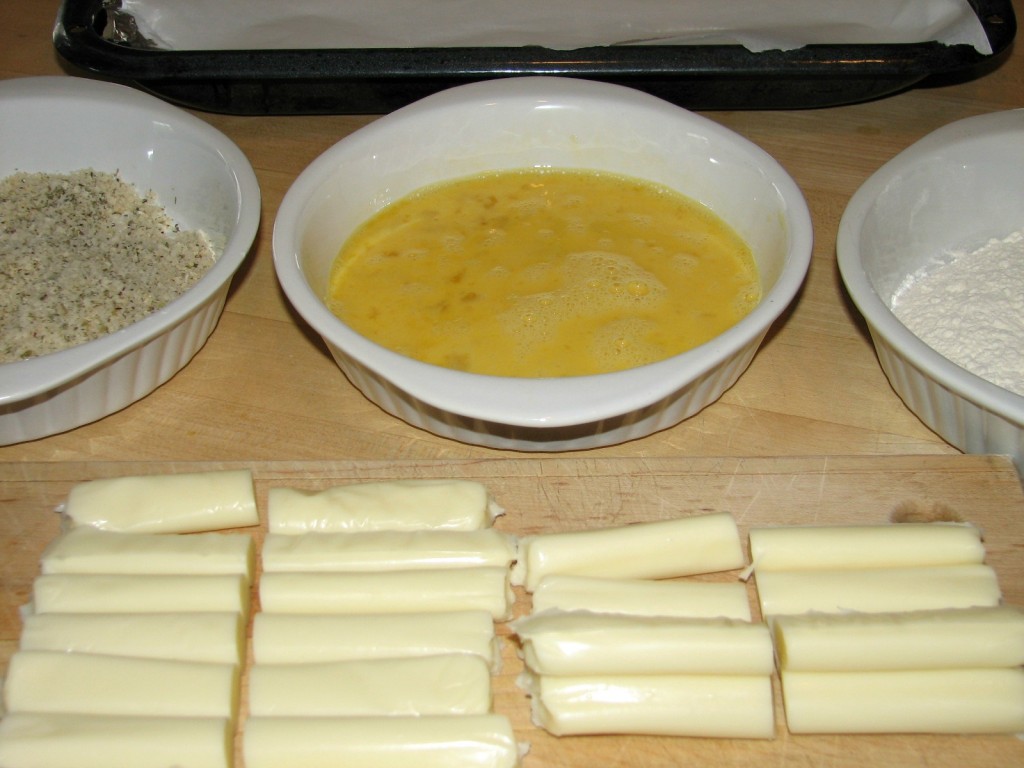 To make this recipe you will need:
12 mozzarella string cheese sticks cut in half
2 eggs
2 tablespoons of milk
1/2 cup of flour
1 cup of Panko bread crumbs
1 teaspoon of Italian seasonings
A pinch of salt and pepper
Olive oil
 
To start, take out 3 shallow bowls. Poor you flower in bowl #1, your slightly beaten eggs and milk in bowl #2 and Panko bread crumbs, Italian seasonings, salt & pepper in bowl #3.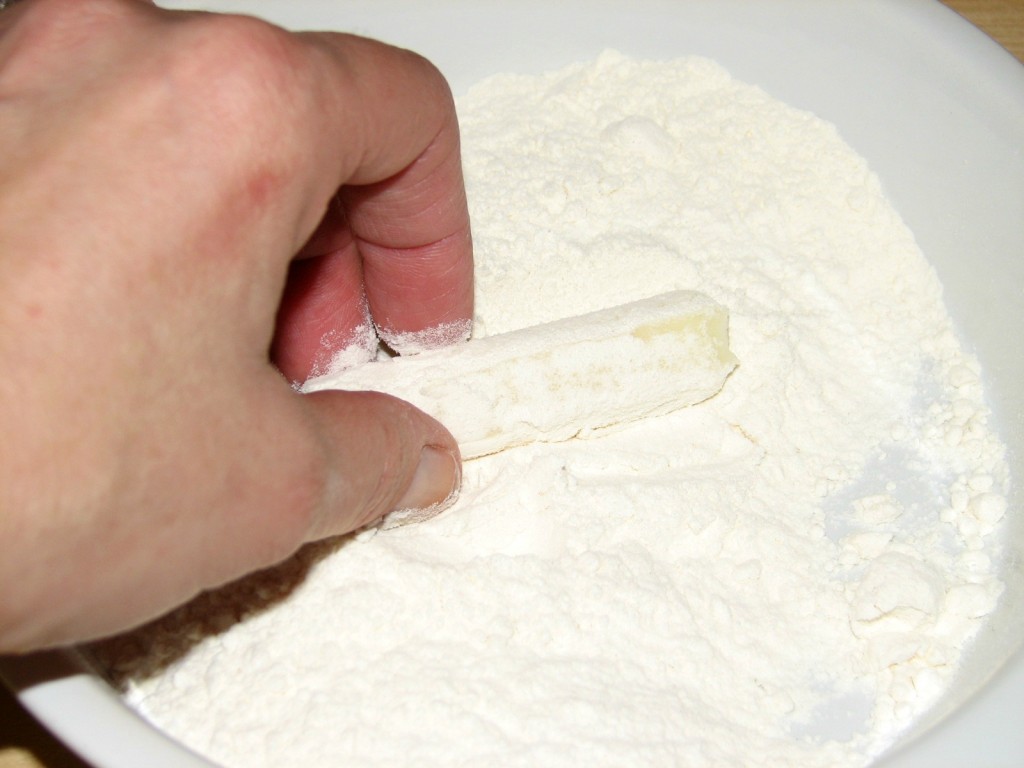 First roll your cheese sticks in the flour.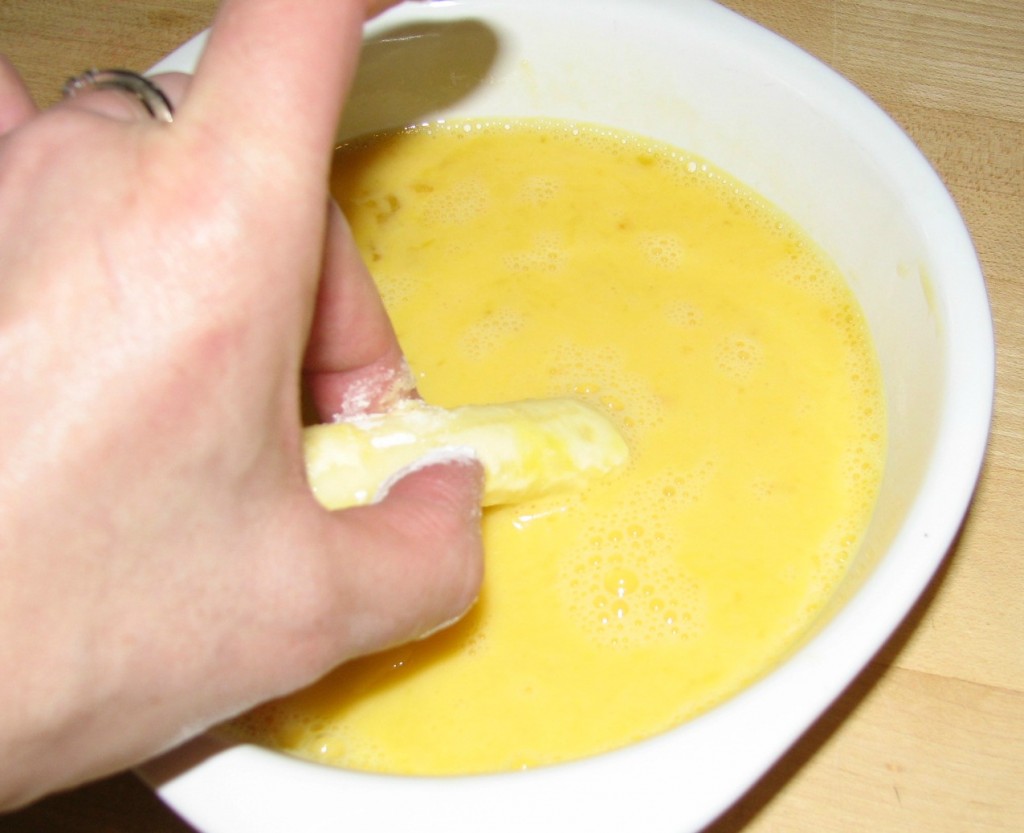 Second, in the egg mixture.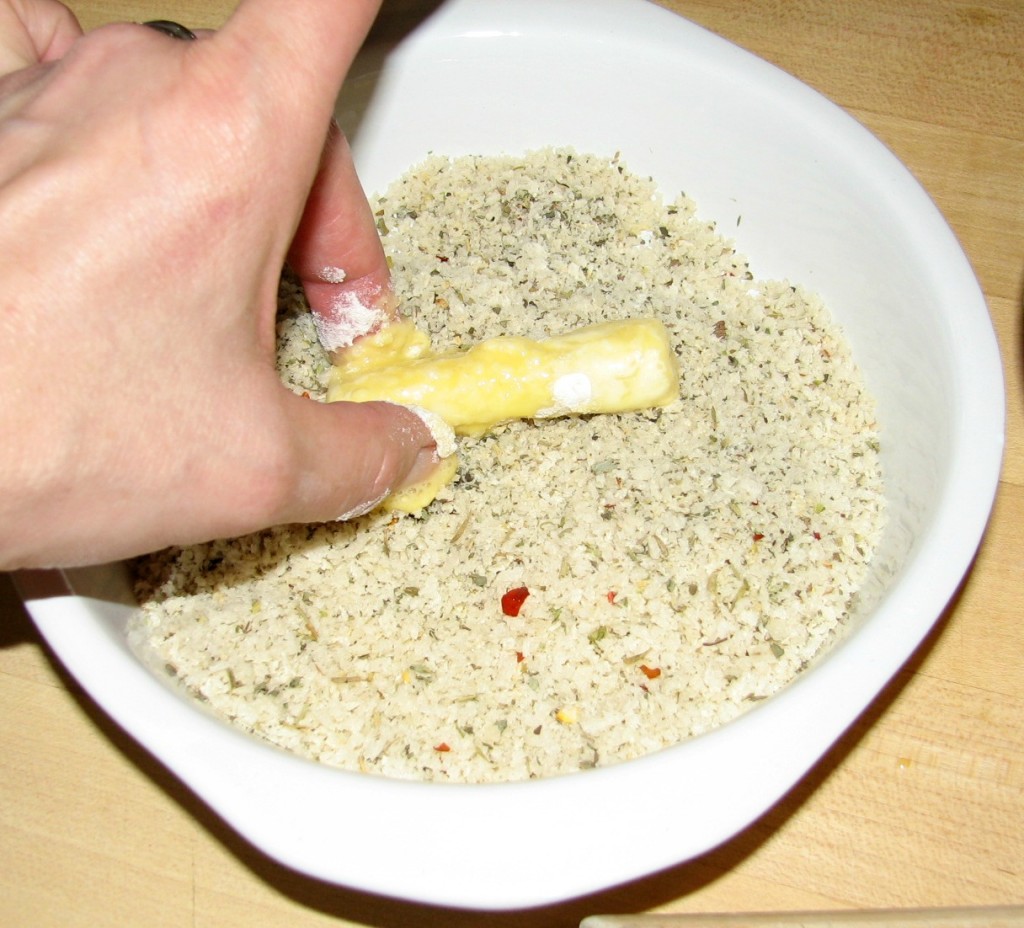 And third in the Panko mixture.
Place cheese stick on a baking sheet lined with aluminium paper and parchment paper. Once all your cheese stick are on the baking sheet, place the baking sheet in the freezer for 25 minutes (really important to freeze before cooking).
Preheat oven to 400 F.
After the 25 minutes in the freezer, drizzle a little bit of olive oil over the cheese sticks and place the baking sheet in the preheated oven for 7 minutes.
Serve with pizza sauce (my recipe HERE) and ranch dressing.
Enjoy!
Thanks for visiting Do It All Working Mom.
(Visited 1,081 time, 1 visit today)