Today, I am sharing with you one of my favourite recipe: Crock Pot Beef Bourguignon.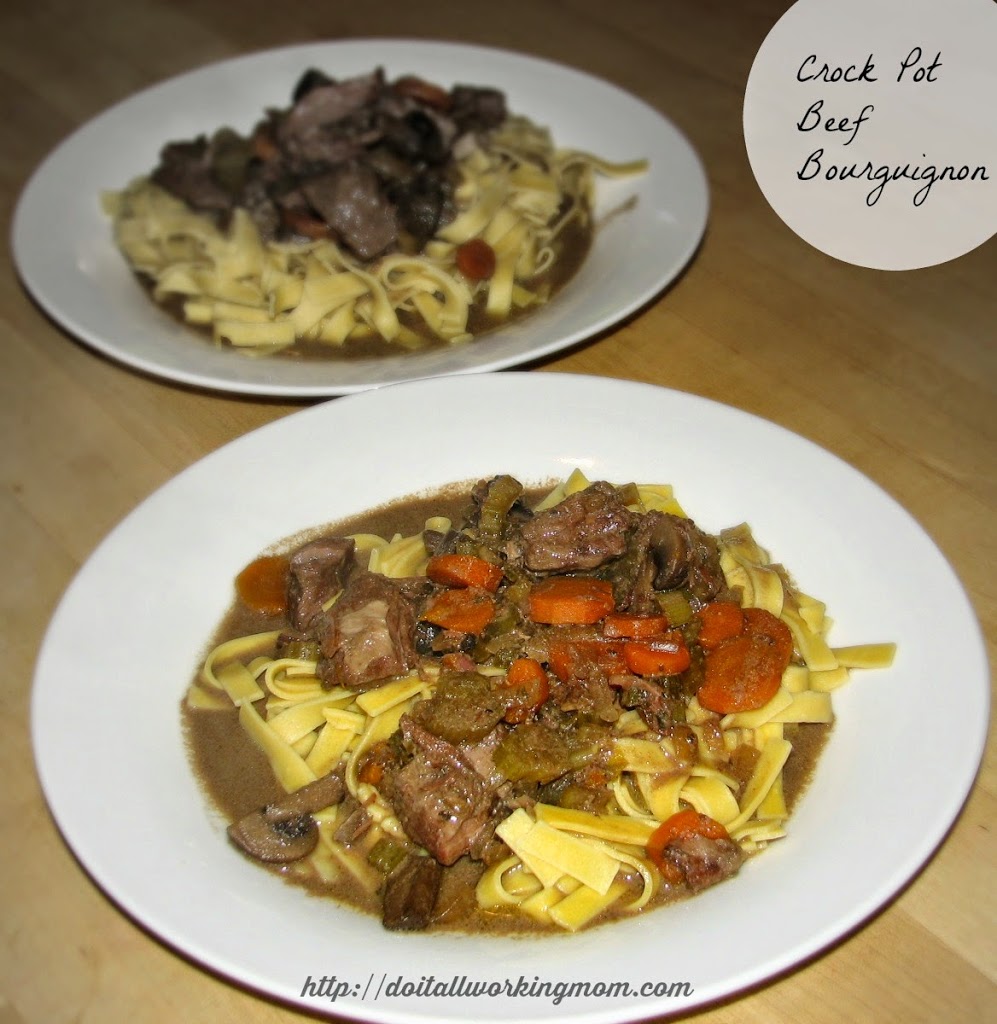 Beef Bourguignon is a great dish originating from France. It's full of great flavours and is really easy to make. You just add the ingredients to the  crockpot, and you let it cook all day. It makes a good Sunday meal and is perfect for easy entertaining. You can easily freeze the left overs.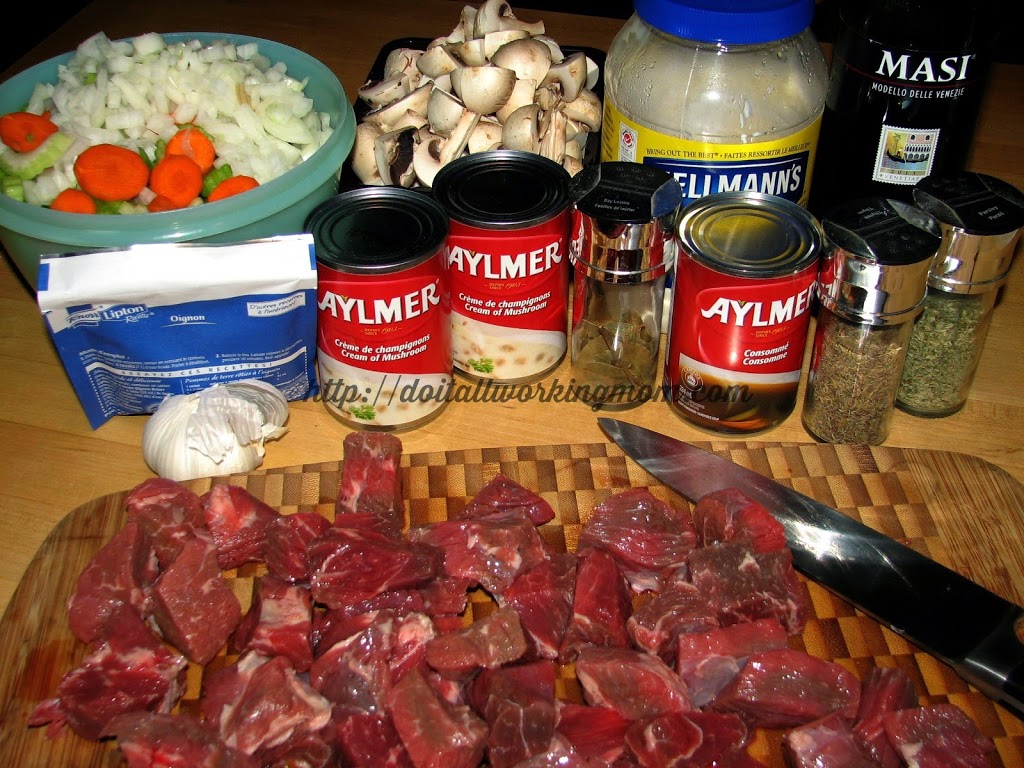 4 pounds of cubed stew beef
1 envelope of onion soup mix
2 cans of cream of mushroom soup (284 ml)
1 can of beef consomme (284 ml)
10 carrots cut into round slices
1 pound of fresh mushrooms
4 sticks of celery chopped
2 cloves of garlic finely chopped
1 teaspoon of dried parsley
1 teaspoon of dried thyme
Place beef at the bottom of crock pot.
Top with all the vegetables.
In a bowl mix cream of mushroom soup, mayonnaise, red wine, half of the beef consomme (reserve the other half in a plastic container with cover), garlic, bay leaves, parsley, thyme, salt and pepper. 
Pour over beef and vegetables.
Add the flour to the reserved beef consomme, close cover and shake well until flour is well blended. Pour in slow cooker.
Cover and cook at low setting for 10 hours, stirring about 3 times during cooking.
Serve over egg noodles or rice.
 Thanks for visiting Do It All Working Mom.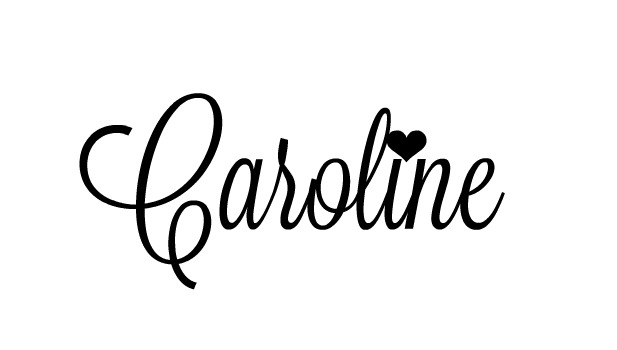 (Visited 1,203 time, 1 visit today)