I like to reuse things when I make a project. In this project I reused the branches from my fall décor to make a really nice and easy sparkling Christmas decoration.
The only thing you need to make this project is sparkling spray. Mine was only sparkles, I wish I had used gold sparkling paint it would have shown more, so that's what I suggest you use. You also need red Christmas ornaments. I got mine at the dollar store and I think they look great!
There is no reason to spend a lot of money when you decorate for Christmas, there are so many easy inexpensive projects you can make, just use your imagination or visit all the great blogs and websites out there, you will find a lot of great ideas!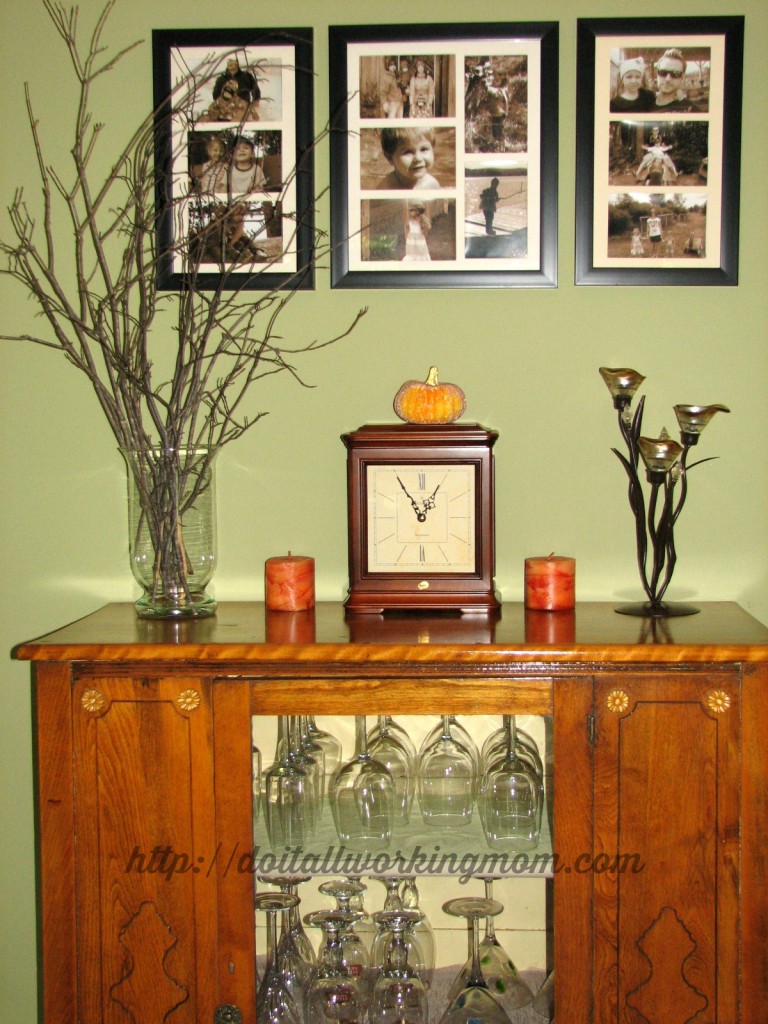 This is how I used the branches in my fall decor.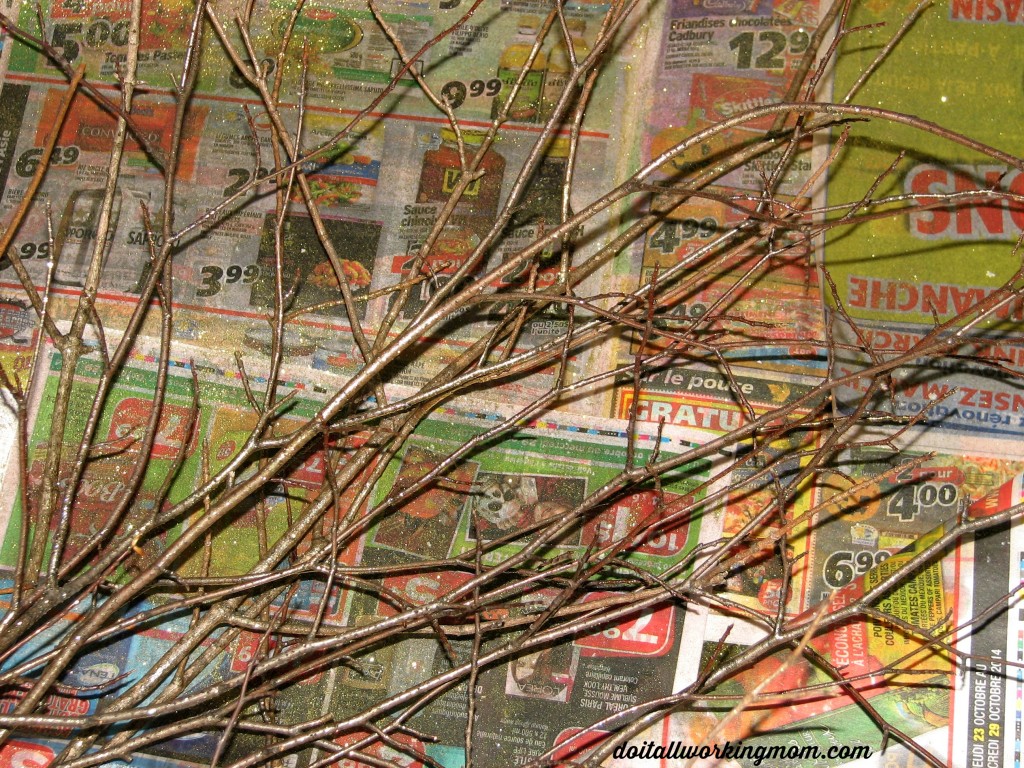 I sprayed the branches with glitter spray.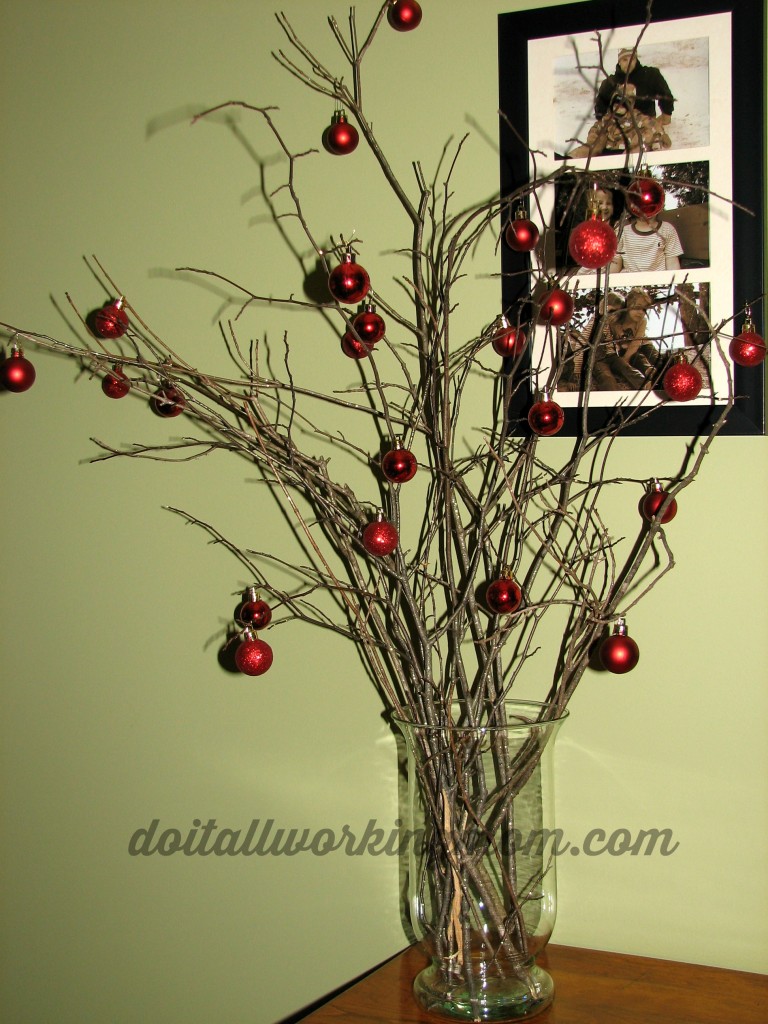 After the sparkles I added little red ornaments. I'm really happy with the result!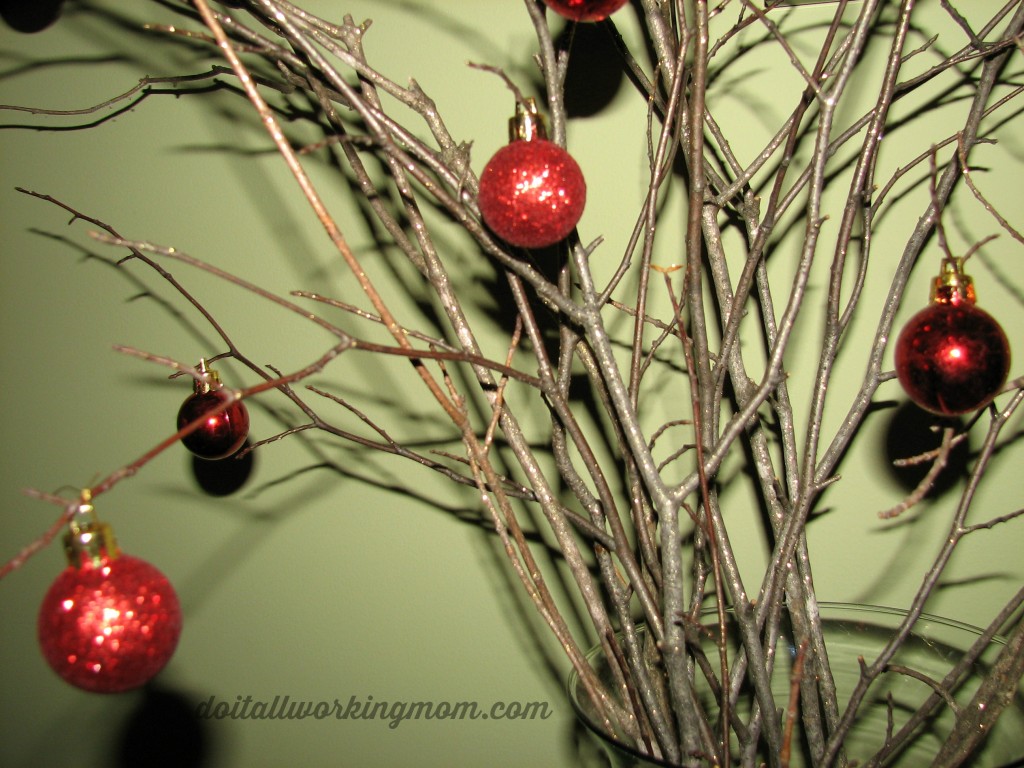 You can see the sparkles a little bit better in this picture.
It's the first year I make this and from now on, I can assure you I will be making these sparkling branches every year. It's a really simple Christmas decoration but it makes a big statement in my dining room!
Hope you like this but most of all, I hope you try it!
You can find more Christmas ideas here: Christmas
Thanks for visiting Do It All Working Mom.
(Visited 1,175 time, 1 visit today)