Are you still buying those advent calendars with chocolate? I was until last year, and then I decided it would be a lot more fun to make a Christmas Activities Advent Calendar instead. Well I was right! The kids loved it and so did I. It's much more enjoyable to do a family activity then eat a tiny little chocolate, and it makes a lot more memories.
You can make this calendar as a family and chose the activities together; you need to choose 24 different activities for the 24 days before Christmas.
To make this Advent Calendar, you will need:
Wood plank (mine was 10 x 11 but you can use the size you want).
Picture frame holder and 2 little nails to fix it to the back of the piece of wood.
8 little nails
Hammer
24 mini craft clothes pins
Green or red thread
Tag cutter
Christmas craft paper
Black marker and small number stencil
White acrylic paint and paint brush
Merry Christmas sticker
1- Install the picture frame holder behind your wood plank.
2- Paint your wood plank with a thin layer of white paint. Let dry.
3- In the meantime cut your 24 tags out of your Christmas craft paper.
4- Add you Merry Christmas sticker to the top middle of your wood plank. I added glue to the back of the sticker with my hot glue gun to make sure it stayed in place.
5- Install you nails below the sticker ½" from each sides and 2" apart (maybe more depending on the size of your tags and wood plank). Do not nail them to deep because you still need to attach thread to them. See picture below.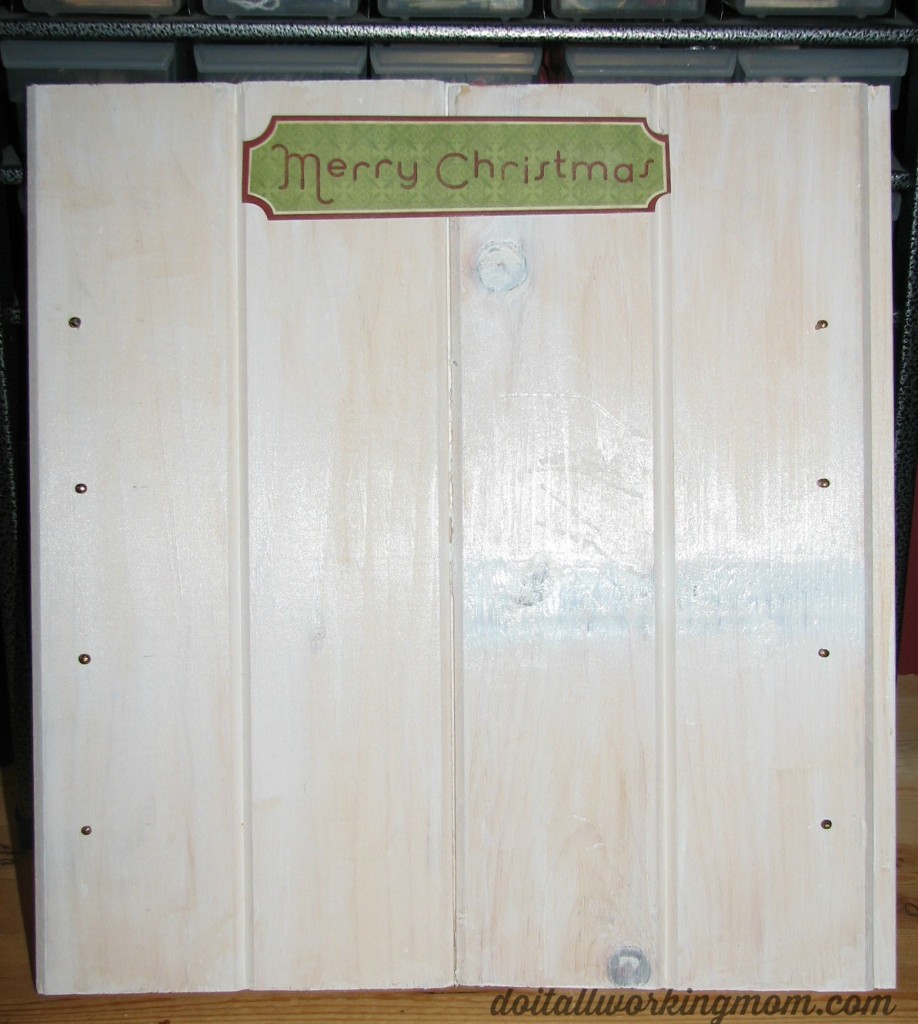 6- Install your pieces of thread by making little knots around the nails. Just leave a little bit of thread on each side. When you're done, you can nail everything in completely.
7- Whit the black marker and number stencil, number your tags from 1 to 24.
8- With a pencil write you special activities behind each tag. Use your daily planner and calendar to make sure you assign activities that require more time during the weekend and less time during the week. Also take into consideration appointments, family visits…. If something happens at the last minute, you can always erase the activity and replace it with something else before your kids open it. You will find a long list of activities to choose from in here: 75+ Advent Calendar Activity Ideas
9- Attach your tags to the string (6 per string) with the mini clothes pins.
And you're done! You now have a nice Christmas Activities Advent Calendar you can reuse each year. Just erase the activities from the previous year and add new ones.
Thanks for visiting Do It All Working Mom.
(Visited 990 time, 1 visit today)