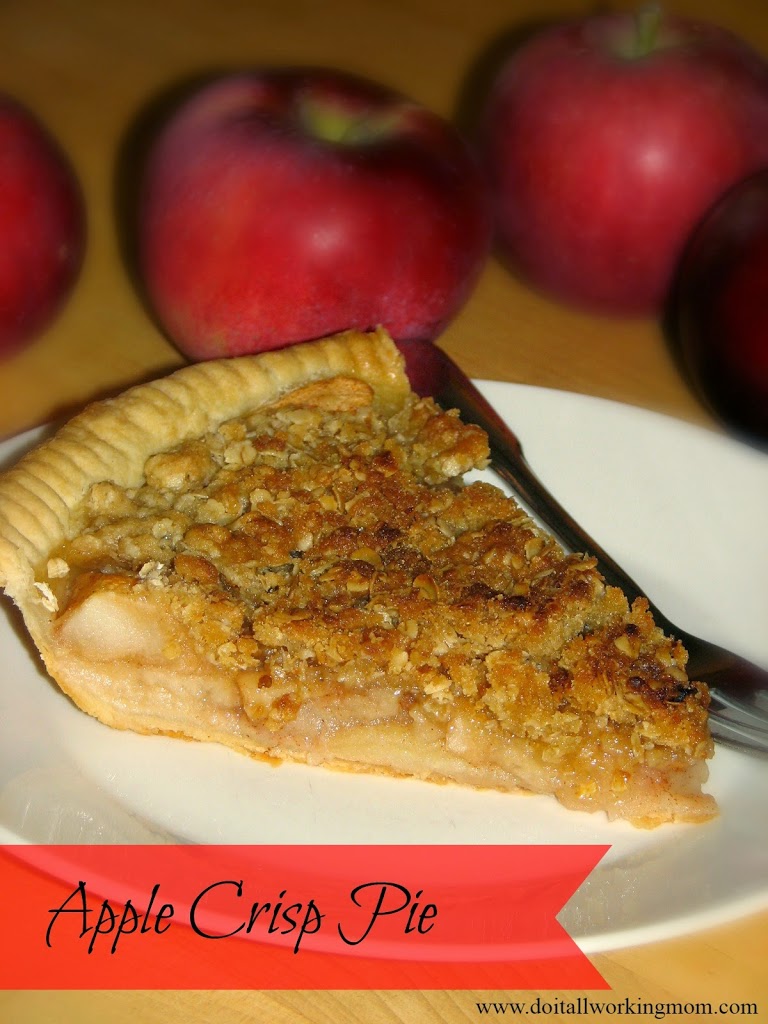 Are you like me and can never decide between making an apple crisp or apple pie? Well those days are over with my amazing Apple Crisp Pie recipe. The idea came from my mom, but since I lost her recipe and came up with my own. I actually had her taste it before I posted it and I got her approval, so that means it's really good!
We got all our great apple when we went apple picking last weekend. If you have not seen my post about our apple picking morning, click here: Apple Picking.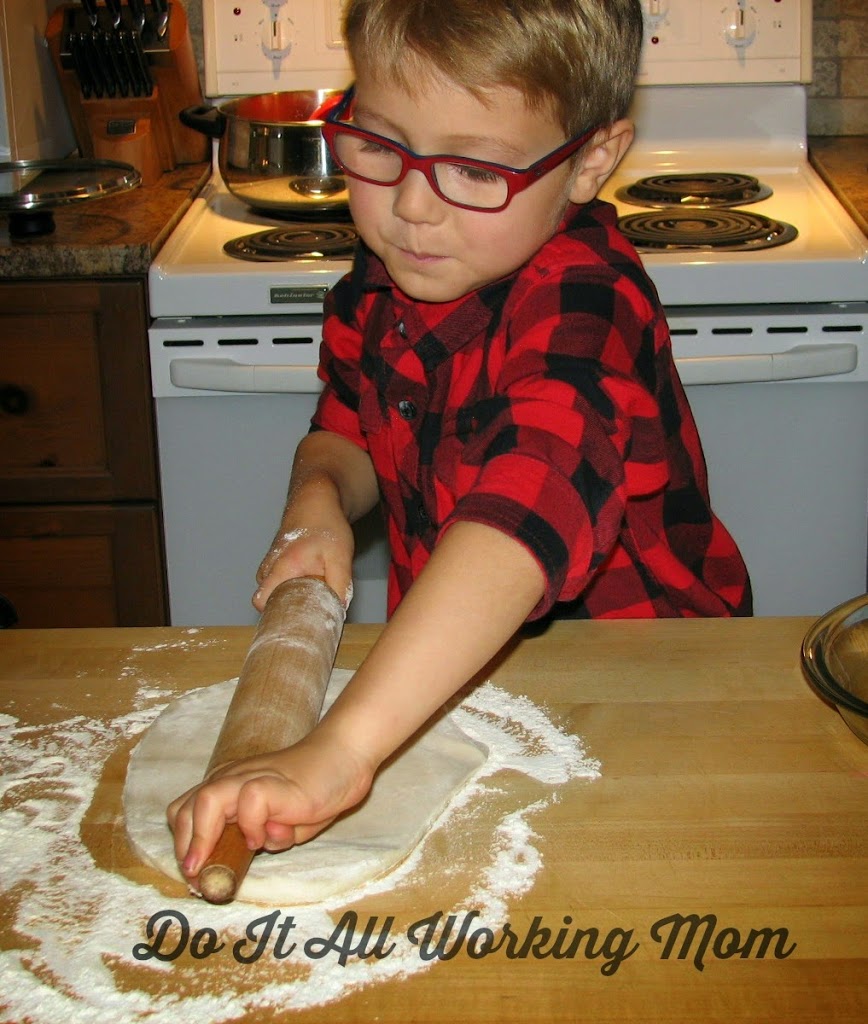 How lucky am I? I had help from my little chef.
5 cups of apples (pealed, cored and cut in big pieces). I use McIntosh but you can use Granny Smith or Golden Delish).
1 tablespoon of brown sugar
Place the apples and the remaining of the ingredients in a large saucepan and cook at medium heat until the apples start to soften, about 5 minutes. Do not overcook the apples. Let the apples cool down and add them to you pie shell.
1/2 cup of uncooked rolled oats
1/4 cup of unsalted butter (hard from the fridge).
Mix together brown sugar, oats, flour and salt. Cut the butter in little pieces and add it to the rest of the ingredients. Mix with your hands for about 2 minutes until it makes small clumps.
Add the crisp mixture on top of your apples.
At this point, I put aluminium paper around the edge of my pie crust but this is optional.
Cook in a preheated oven at 425 degrees F for 10 minutes. Lower the heat to 350 degrees F and cook for an extra 15 minutes.
I'm sure you'll love this great dessert and so will you kids.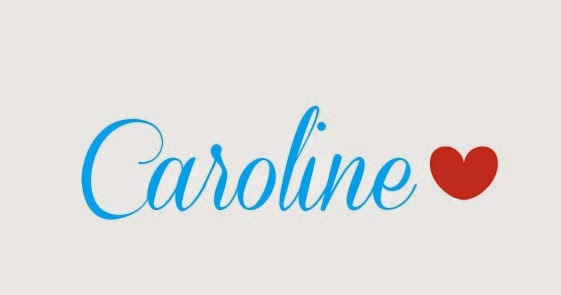 Thanks for visiting Do It All Working Mom.
(Visited 794 time, 1 visit today)