125+ Fun Summer Activities for Kids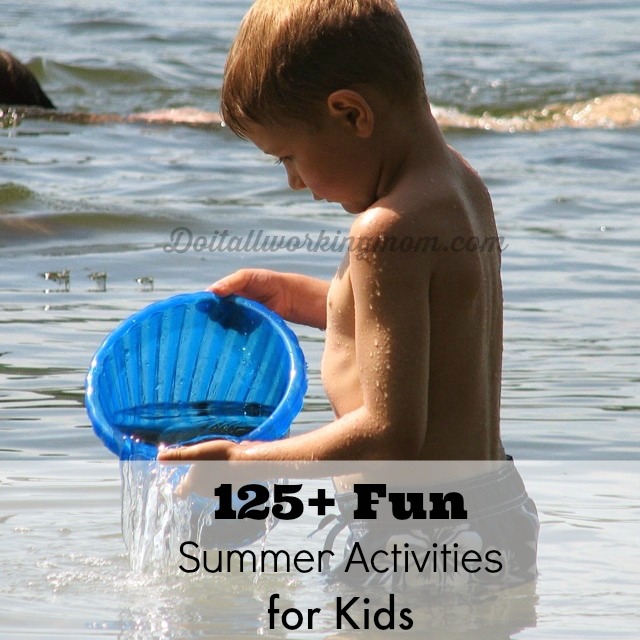 Summer is just around the corner, and I have some great ideas to keep your kids busy all summer long. Here are 125+ Fun Summer Activities for Kids:
1- Go play outside
2- Build a tree house
3- Write a play
4- Make year end gift for teacher
5- Have a garage sale
6- Sing camp songs
7- Stay up late
8- Have a family BBQ
9- Draw on sidewalk with chalk
10- Play sprinkler games
11- Look at the clouds, and describe what you see.
12- Go fishing
13- Swim at the lake
14- Make mud pies
15-Collect and observe insects
16- Collect leaves and make a scrapbook
17- Water the flowers
18- Go for a bike ride
19- Play baseball
20- Play soccer
21- Play badminton
22- Stay in your pyjama all day
23- Fly a kite
24- Play pool or beach volleyball
25- Make a Lego project
26- Play in the sand
27- Play cards
28- Make-up scary stories
29- Visit grandma and grandpa
30- Play dress-up
31- Visit your local fire station
32- Go to the local fair
33- Swing
34- Make an obstacle course
35- Catch butterflies
36- Read 20 min. / day
37- Play video games
38- Go to the water park
39- Make Popsicles
40- Have a water gun fight
41- Collect rocks
42- Paint rocks
43- Go see a parade
44- Create a chore list with your kids.
45- Make paper airplanes
46- Make a scrapbook
47- Jump rope
48- Attend a family or summer festival
49- Go see fireworks
50- Make a puzzle
51- Paint your nails
52- Create an obstacle course
53- Play educational games on the computer or I pad
54- Make a craft from things you found in your backyard
55- Throw a Frisbee
56- Watch a movie on Netflix
57- Read a book
58- Read a magazine
59- Look for worms
60- Remove weeds from garden
61- Make a craft project
62- Draw a picture
63- Make a canvas painting
64- Go to the park
65- Watch the sun rise
66- Watch the sun set
67- Camp in your backyard
68- Throw rock in the water
69- Make a camp fire.
70- Make smores or marshmallows
71- Look at the stars
72- Make a scavenger hunt
73- Catch fireflies
74- Jump on a trampoline
75- Go for a picnic
76- Blow bubbles
77- Catch frogs
78- Pick wild flowers (make sure they're not poisonous)
79- Take a walk in the forest
80- Put some music on a dance
81- Take pictures
82- Go to the library
83- Go shopping
84- Bake a delicious dessert
85- Eat outside
86- Go for a drive and explore your neighbourhood
87- Make treats for someone you love
88- Watch the birds
89- Go bowling
90- Go to the Drive-in
91- Play a board game
92- Learn a magical trick
93- Look at nature with binoculars
94- Play hopscotch
95- Play with marbles
96- Go to the zoo
97- Go to the beach
98- Go to the playground
99- Make a house with blankets
100- Slip n slide
101- Walk the dog
102- Go berry picking
103- Go to the local flea market
104- Go to the local farmer's market
105- Visit a hobby farm
106- Make yogurt pops
107- Rent a movie from the video store
108- Play mini-golf
109- Have a family yoga session
110- Have a family nap
111- Play hide and seek
112- Bake cookies
113- Go horse back riding
114- Have a water balloon fight
115- Make Jell-O
116- Go for ice cream
117- Make fresh lemonade
118- Go to the museum
119- Tell jokes
120- Visit a milk farm
121- Climb a tree
122- Wash the car
123- Find a 4 leaf clover
124- Try to do cartwheels
125- Roll down a small hill in the grass
126- Clean the house as a family, and invite friends over for dinner.
Hope you have a great summer! Have fun!
Thanks for visiting Do It All Working Mom.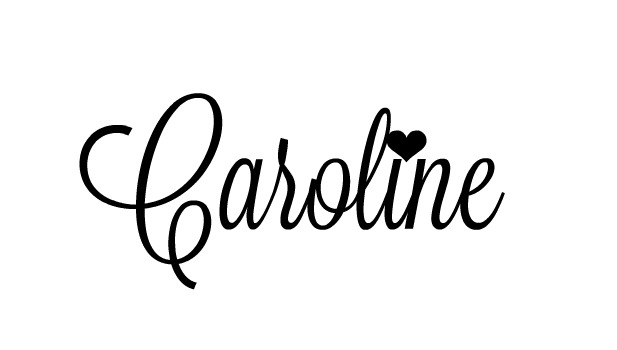 (Visited 1,186 time, 1 visit today)