Have you read my post Be smart and think "Someday" with RBC RESP? In that post I was talking to you about the benefits of saving for your kids' education. Since then, I've attended the RBC RESP Twitter party, and I've learned even more great things on RESPs.
Did you know that if your child chooses not to pursue post-secondary education, upon cancellation of your RESP plan, you can transfer money to a sibling or roll it over to your RRSP?
Did you know that if you are considered a low income family, you could qualify for an additional $2000 without ever having to contribute?
Did you know that if you child decides not to attend University, you can withdraw the amount of your original contribution and this amount wouldn't be taxed? The earnings of the plan could go over to your RRSP, but you would have to reimburse any grants money.
If you have any questions or just want to learn more about RESPs, you can visit your local RBC branch or visit the RBC website.
Want a chance to win some money to put towards your own RESP? Enter the Grow your RESP contest HERE, and you could win 1 of 4 prizes of $500 to put towards your own RESP. Contest ends October 4, 2015.
To learn more, visit:  https://www.rbcroyalbank.com/save-regularly/resp.html.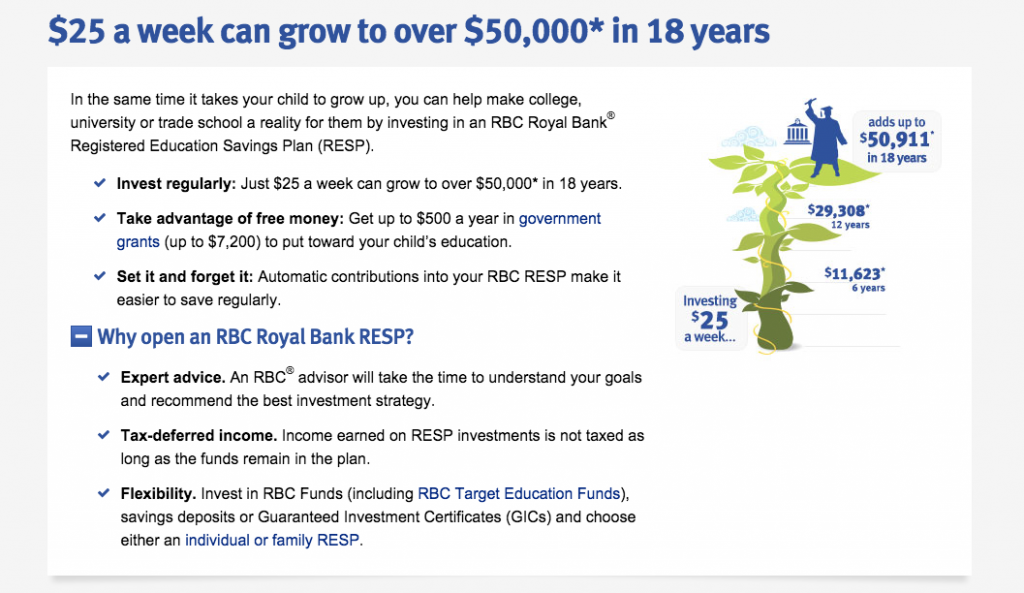 As you can see, there's a lot of advantages in saving money for your child's education. So be prepared, and invest now for your children's future.
(This is an RBC sponsored post but the opinions are my own.)
Thanks for visiting Do It All Working Mom.
(Visited 242 time, 1 visit today)