Cette recette est tellement simple et facile que je suis presque gênée de la poster mais ce poulet est de loin le meilleur poulet BBQ sur le grill EVER !!!!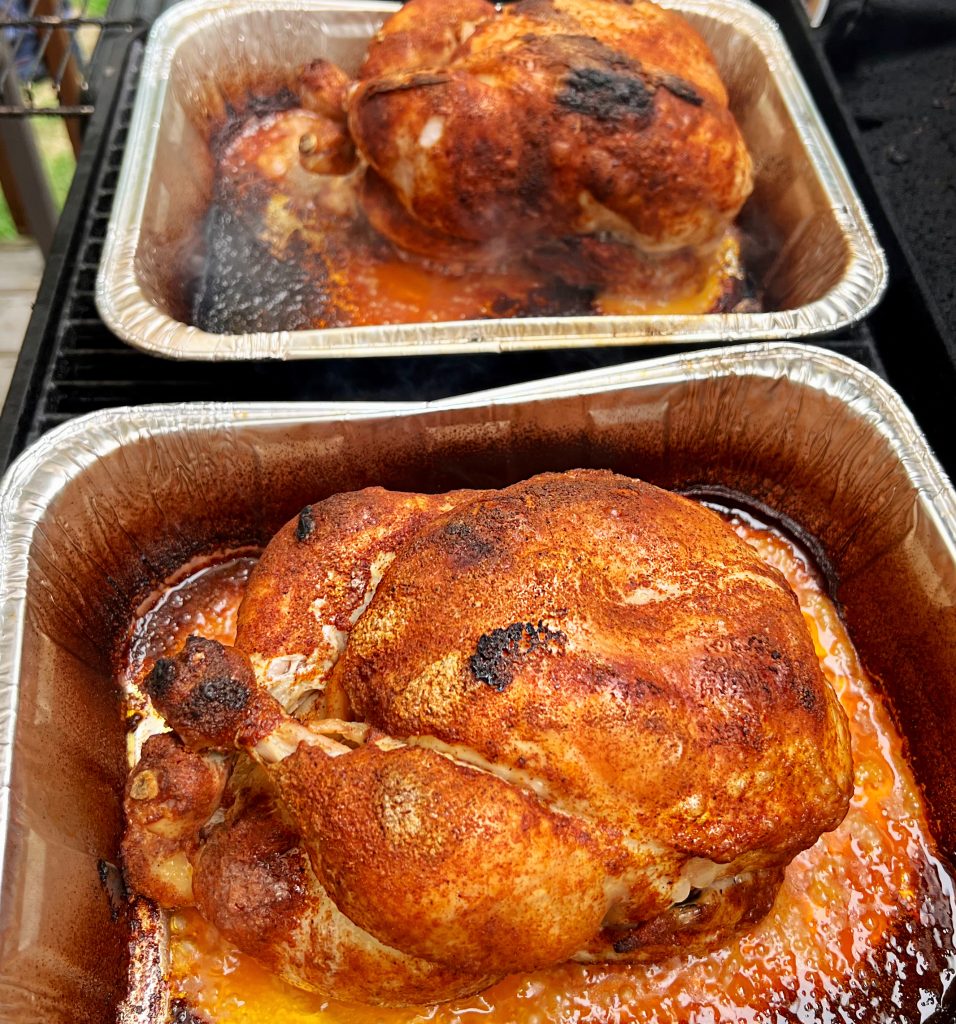 Ingredients
1 small chicken / 1 petit poulet entier
1 teaspoon of olive oil or canola oil / 1 c. à table d'huile d'olive ou de canola
Club House BBQ Spices / Epices BBQ Club House
Chicken Broth / Bouillon de poulet
Instruction
Clean the chicken under cold water et tap dry with a towel. / Nettoyer le poulet à l'eau froide et sécher en tapotant avec un essuie-tout.
Place the chicken in an aluminum rotisserie pan. / Placer le poulet dans une rôtissoire d'aluminium.
Brush the chicken with olive or canola oil and cover the whole surface of the chicken with the Club House BBQ Spices. / Badigeonner d'un peu d'huile d'olive et recouvrir toute la surface du poulet des épices BBQ Club House.
Add chicken broth at the bottom of the pan and cover the chicken with aluminum foil. / Mettre un peu de bouillon de poulet dans le fond de la rôtissoire et couvrir d'un papier d'aluminium.
Place on the grill preheated at 450 degrees F. Cook for 30 minutes then remove aluminum foil and continue to cook until the internal temperature of the chicken reaches 165 to 175 degrees F. / Mettre sur le grill préchauffez à 450 degrés F. Cuire 30 minutes couvert ensuite retirer le papier d'aluminium et continuer la cuisson jusqu'à ce que le poulet soit cuit (température interne 165 à 175 degrés F).
Let the chicken rest for 10 minutes before cutting. / Laisser le poulet reposer 10 minutes avant de couper.
Notes:
You will need to add chicken broth during cooking. Make sure there's alway a little bit at the bottom of the pan. / Vous devrez ajouter du bouillon de poulet durant la cuisson. Assurez-vous qu'il y en ait toujours un peu dans le fond de la rôtissoire.
I hope you'll like this recipe as much as we do! / J'espère que vous aimerez cette recette autant que nous!
Please take the time to leave me a comment to let me know how you and your family liked it!
S.v.p. prenez le temps de me laisser un commentaire pour me laisser savoir comment vous et votre famille avez aimé!
Thanks for visiting Do It All Working Mom.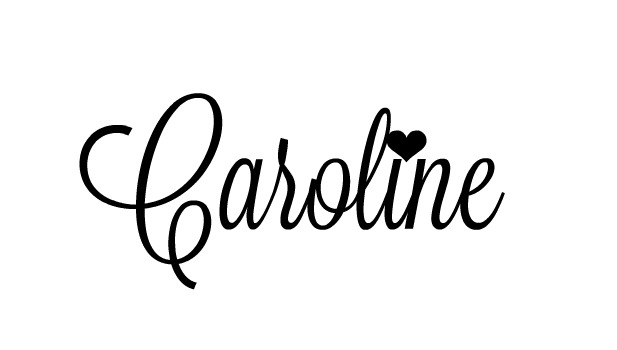 (Visited 371 time, 1 visit today)