Last week was my daughter's 7th Birthday party. Together, we made lots of nice decorations for her big day.
Thanks to Pinterest, I was able to find amazing birthday party ideas that inspired me to make our decorations. I'm including the links that inspired me:
www.karaspartyideas.com

www.catchmyparty.com

https://bajantexan.blogspot.ca
Here's what we worked on for Lily's 7th Birthday.
I made a backdrop with 2 plastic tablecloths. I set up a table in front, attached plastic tablecloths around the table to match the rest and make it nicer. Then Lily was so happy to put up the garlands she made herself. She did a really good job. Lily and I made silk paper flowers that I attached to the backdrop and to the front of the table.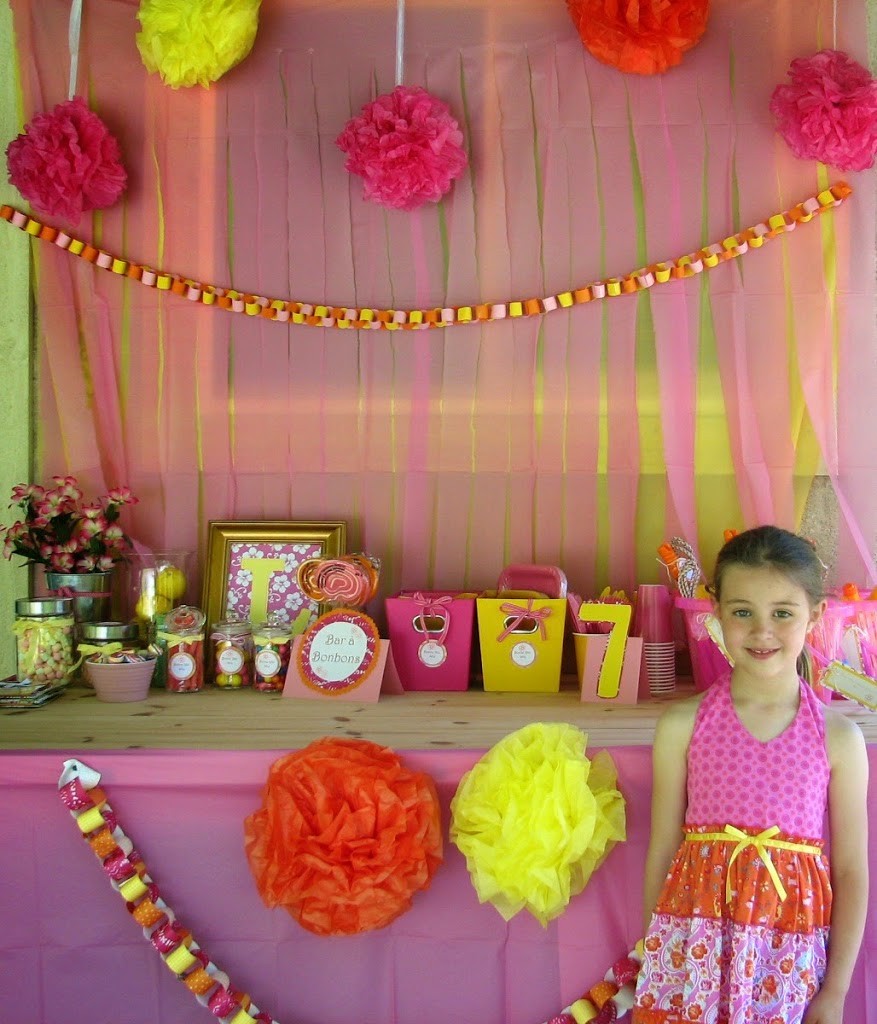 I bough glass jars, 1 aluminium container and flowers, a frame, some storage boxes, candies and candy bags (so everyone can bring home candies)  from the dollar store. Tied little bows around the jars, added lemons to a flower vase, made a Candy Bar sign and a monogram frame with craft paper and card stock.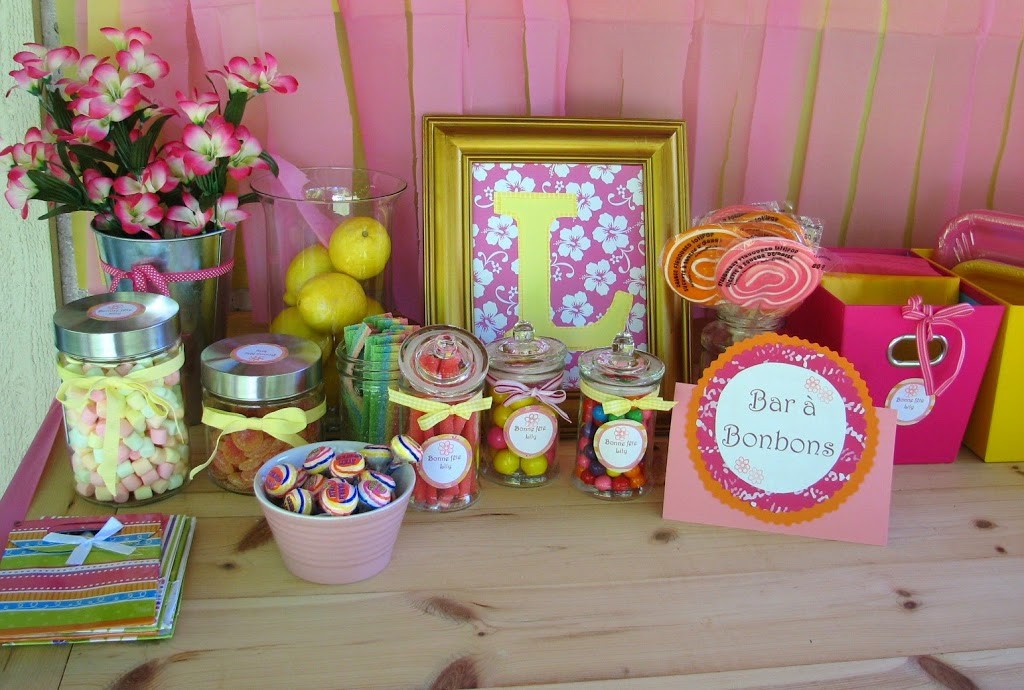 I made a "7" sign for her 7th Birthday, and used the storage boxes for the plates and napkins. I also made tags that read Happy Birthday Lily in French that I attached to pretty much everything…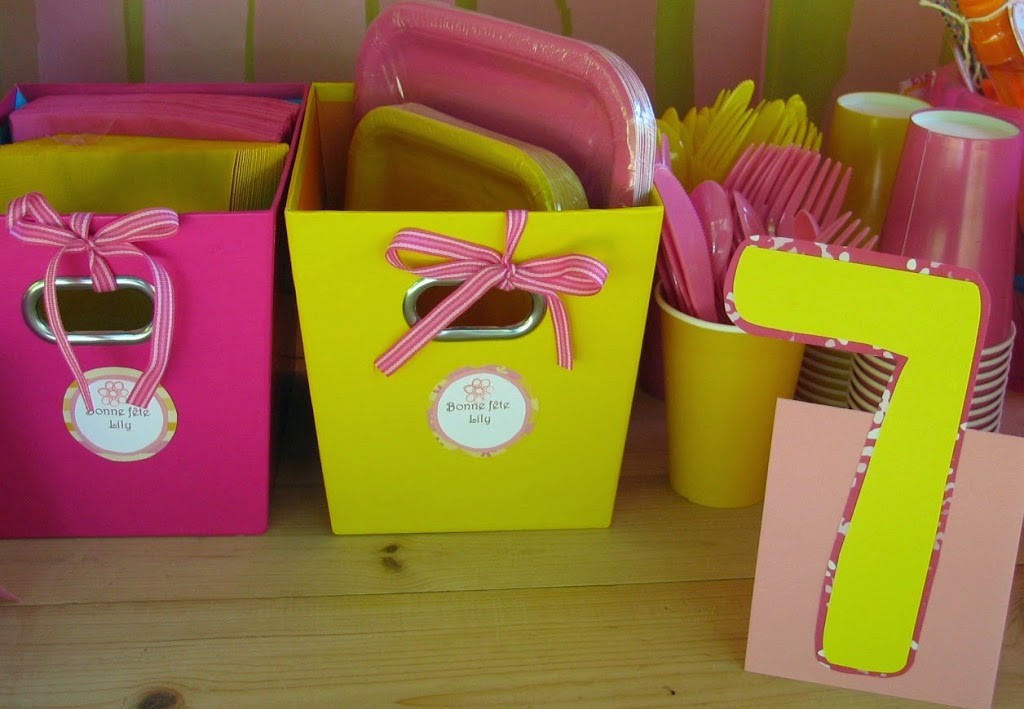 Instead of the usual surprise bags that are given to guests, I prepared summer pails filled with fun stuff to play with in the summer time. (water gun, inflatable beach ball, jumping rope, bubbles).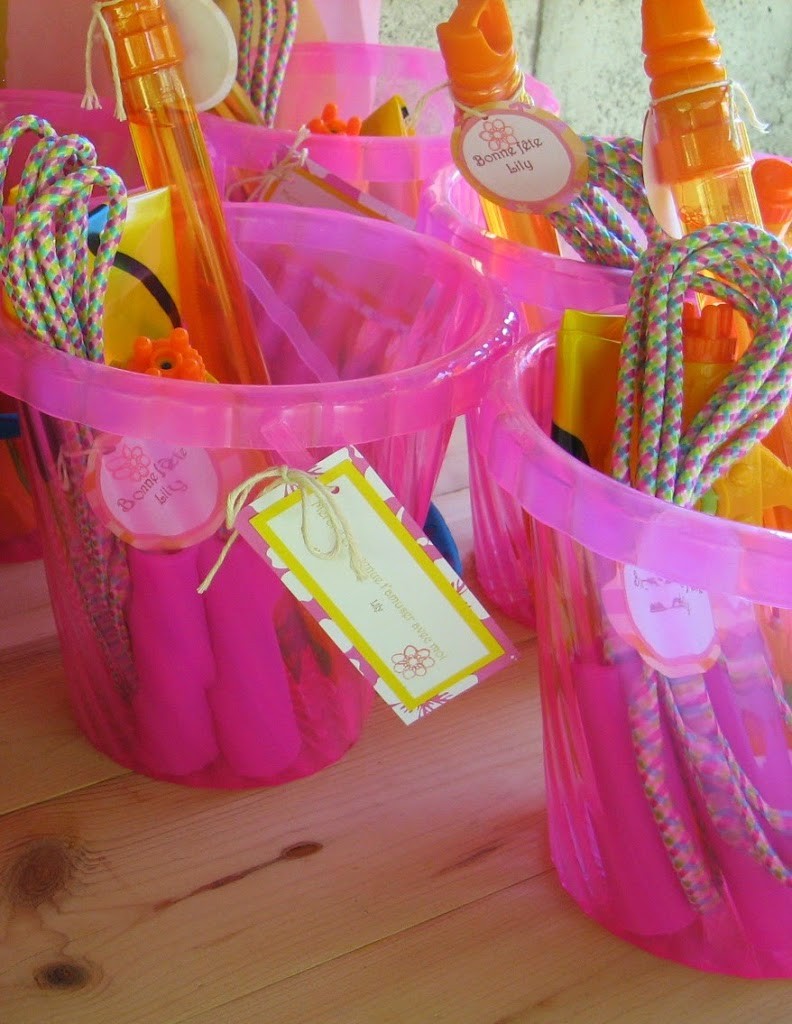 I attached tags to all the pails that read "Thanks for coming to my party".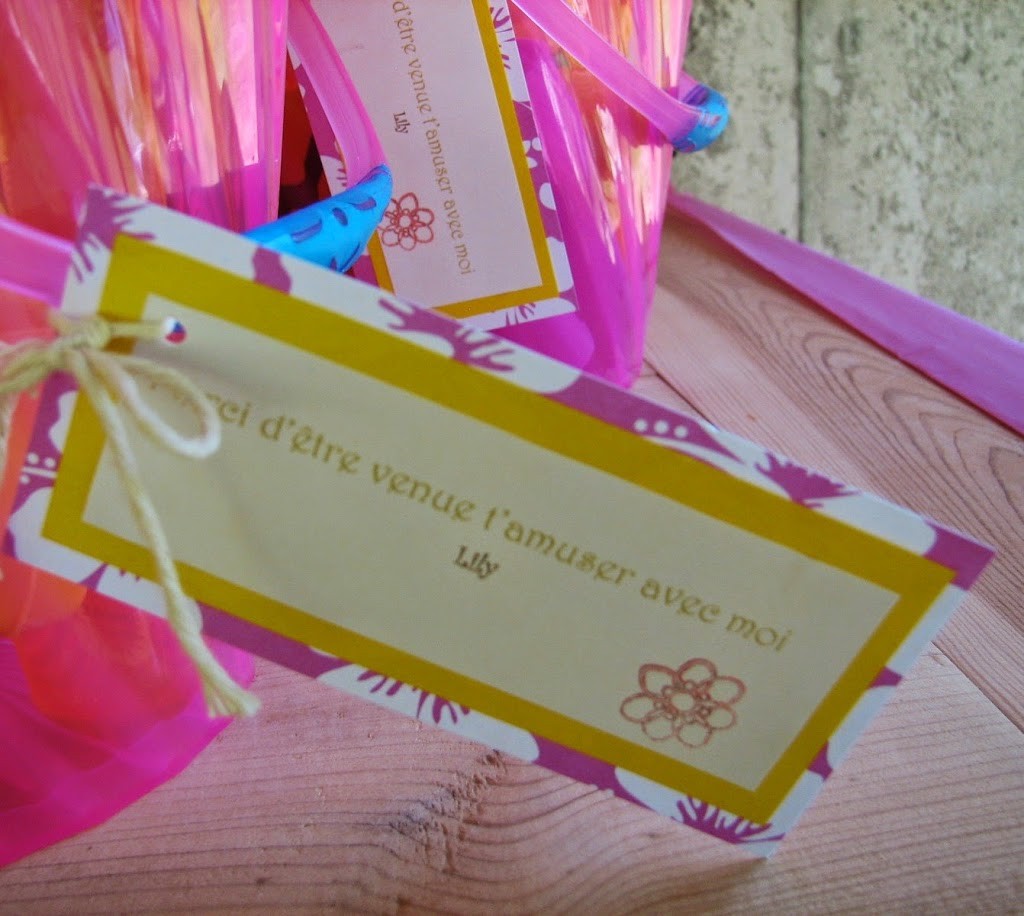 Those jars filled with candies are so nice with the cute ribbon and Happy Birthday Lily tag.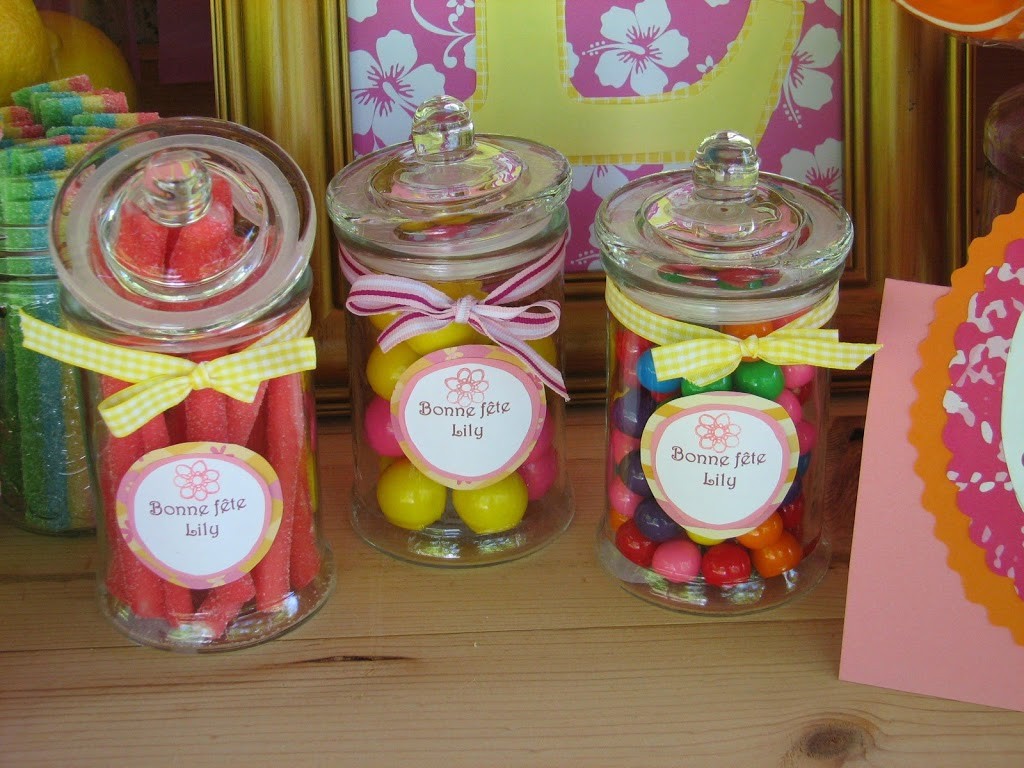 Special touch, chips in a pink cup with cute tags.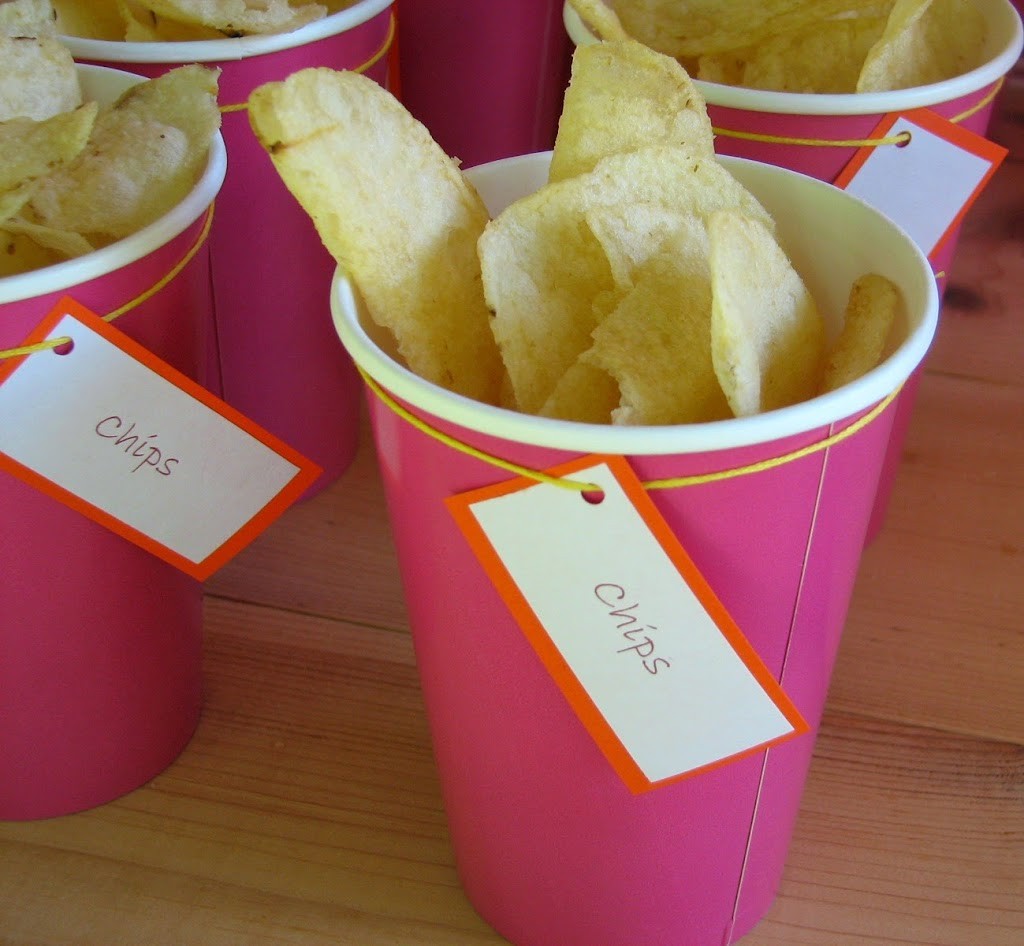 Popcorn in a nice mini loaf paper baking pan with cute tag.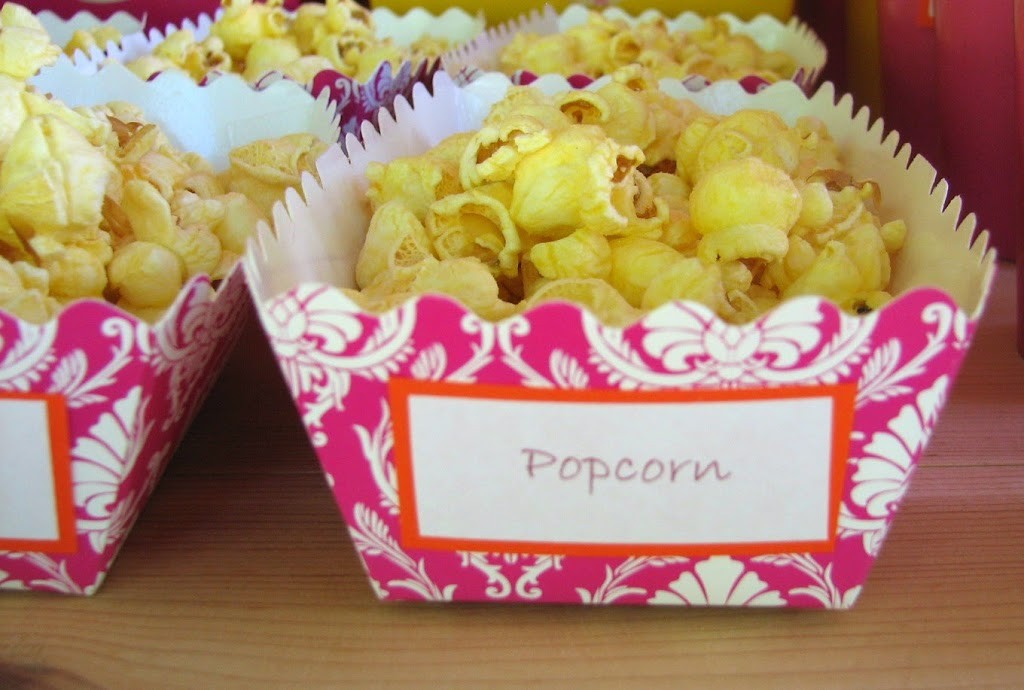 My daughter's favourite: Lemon cake with lemon icing decorated with rosettes.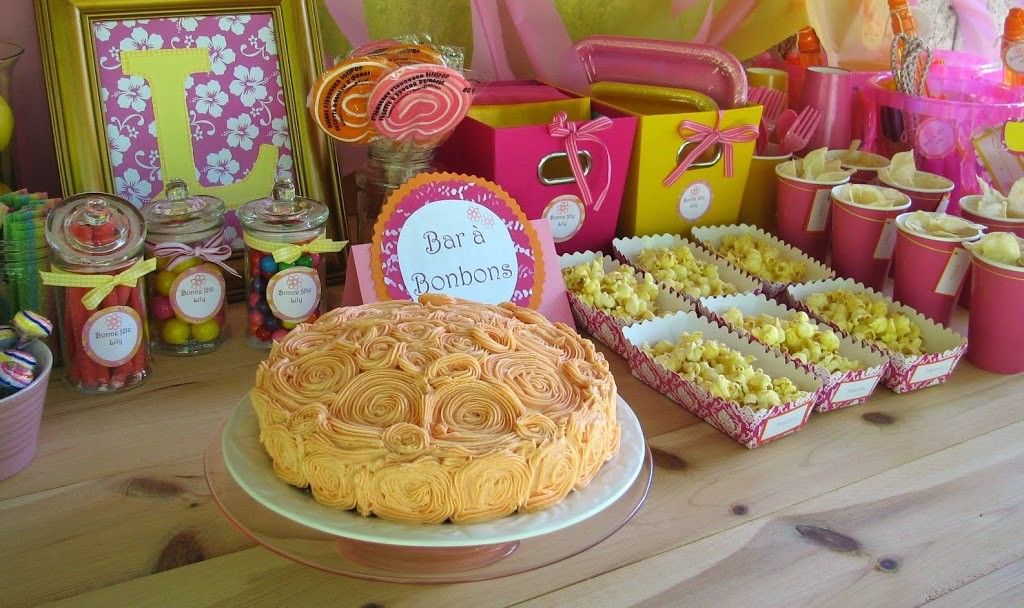 I got those nice garlands at the dollar store for 3$ each. I had enough of 3 to go all around the deck. Lily and I made the pretty silk paper flowers that we attached to the posts.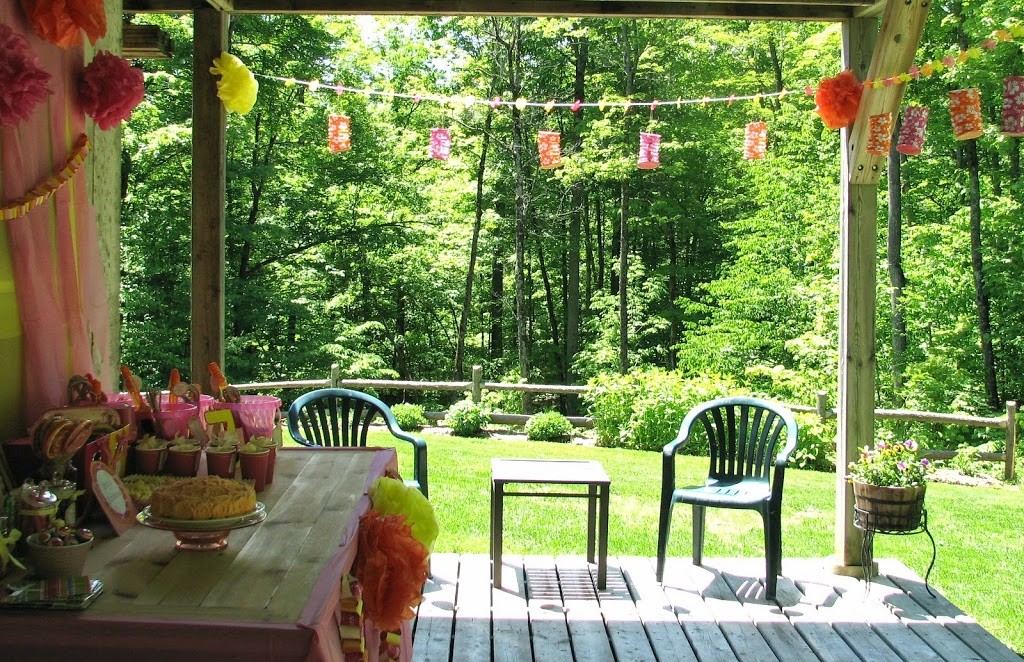 I've been using the same Happy Birthday garland for the past 3 years. I've made it out of craft paper, big printed letters and nice ribbons.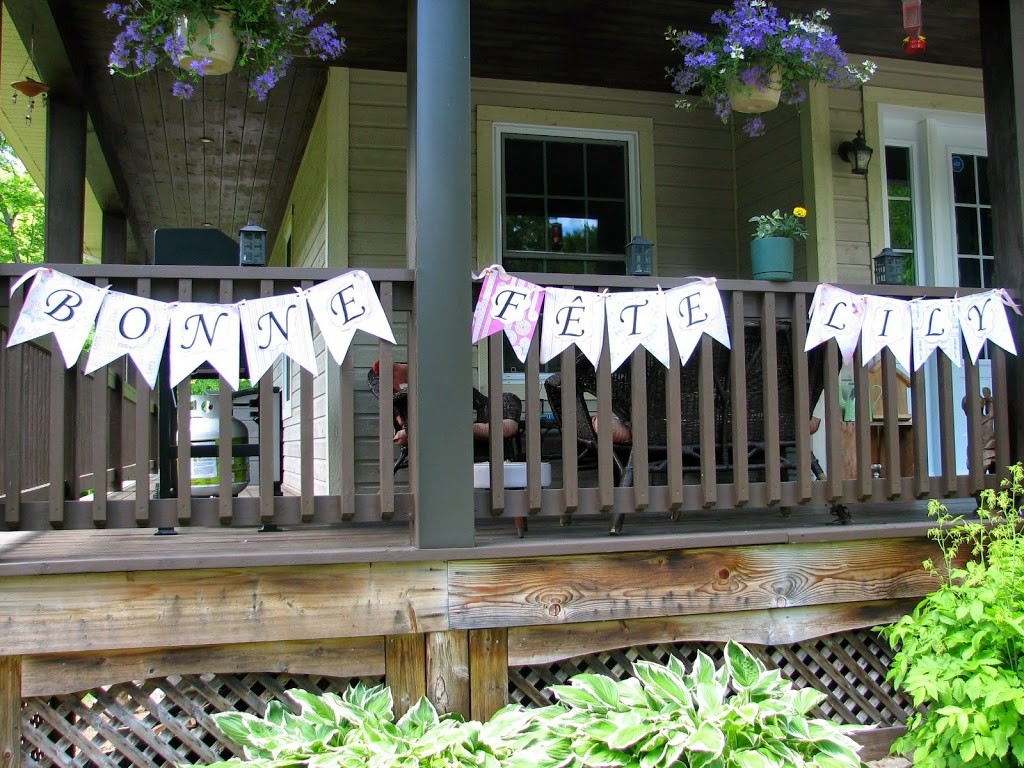 My kids favourite, pink lemonade. I also made covers to put around the water bottles and juice boxes.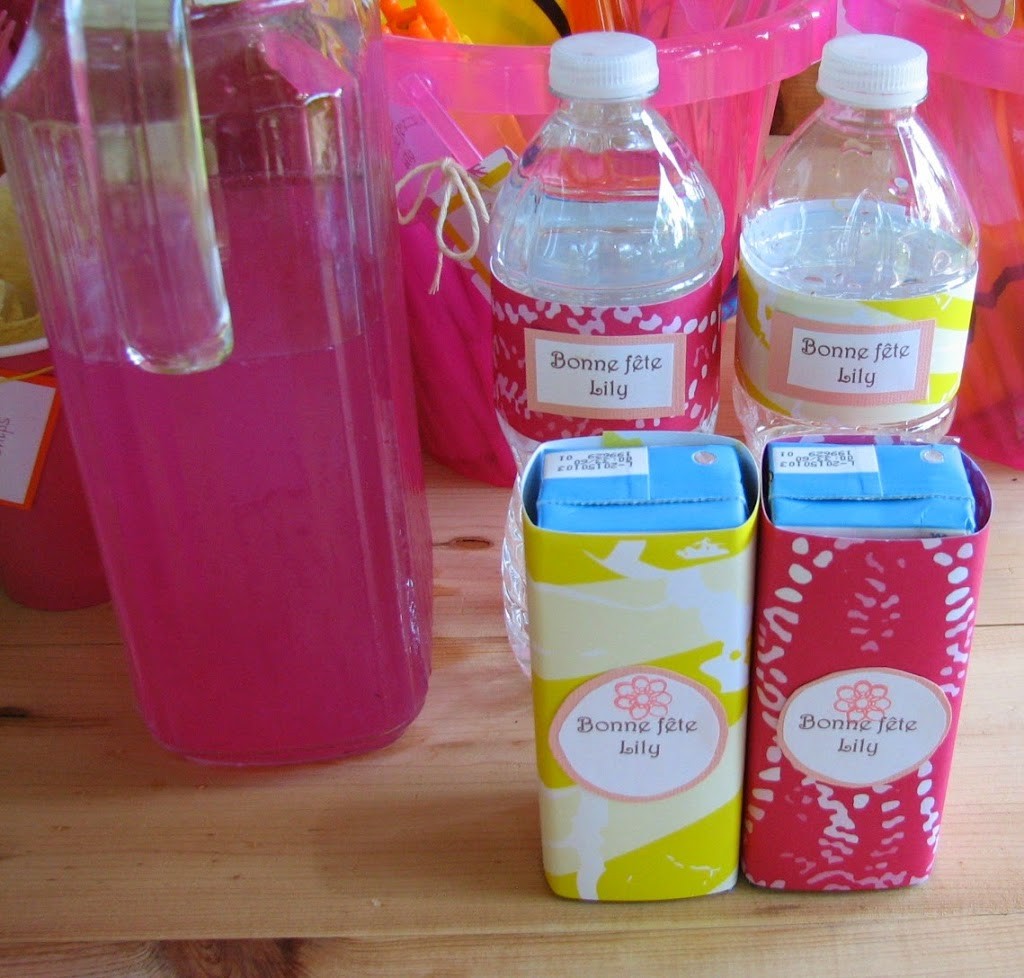 My first rosette cake. Not bad, not bad. If I can do this, anyone can!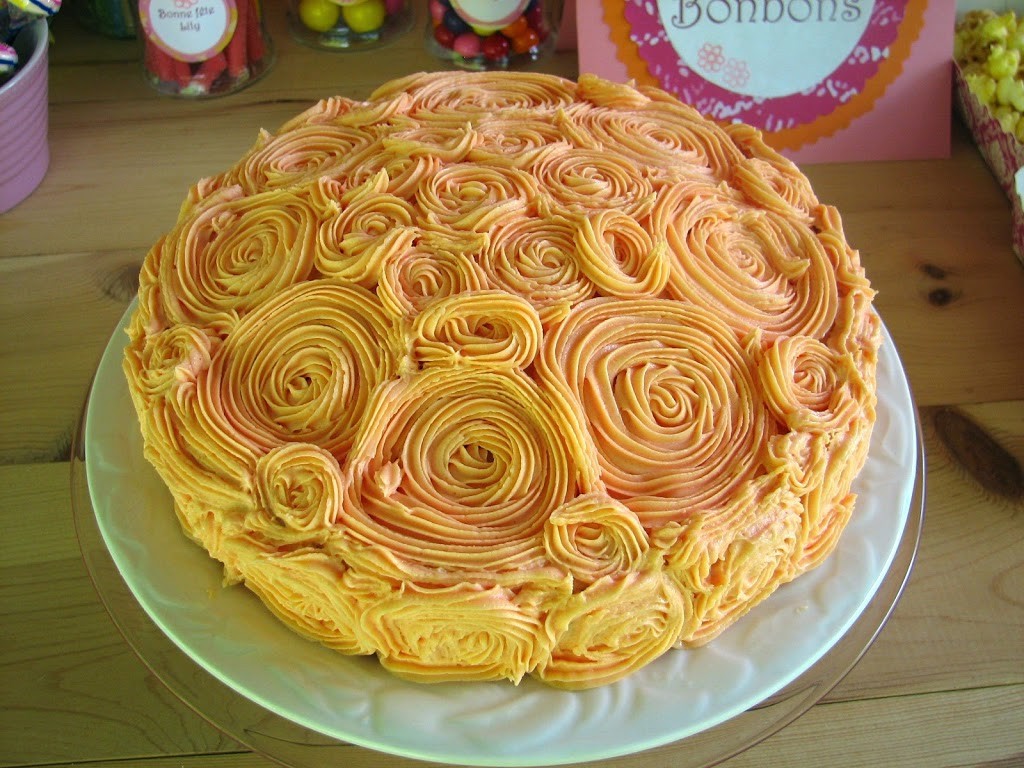 I added some pink food colouring to the yellow lemon cake to make an orange layer and added yellow and red food colouring to the icing to make orange icing. I think it turned out great!
I was so happy with the results and so was Lily. Really glad I could make this day just a little more special for her. I kept all the decorations and will be reusing them next year!
Hope I inspired you a little for your next Birthday Party!
Thanks for visiting Do It All Working Mom.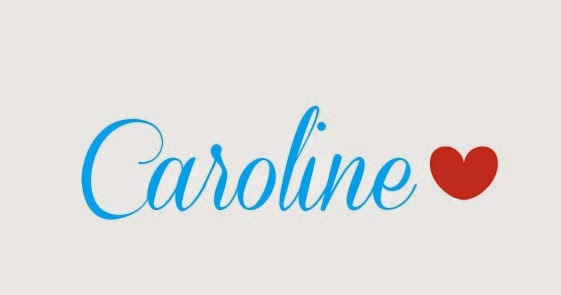 (Visited 2,759 time, 1 visit today)