Today, I'm sharing with you another delicious and easy recipe. This recipe is perfect for the Holidays, in fact we've been making it every year since I can remember. This creamy fudge recipe will amaze your guest that's for sure.
The reason why this recipe is so easy is that's it's made in the microwave in  only 3 easy steps. 1,2,3 voilà! I've tried to double the recipe without success, so I suggest you make two batches if needed. This fudge can easily be frozen in a plastic container in between sheets of wax paper.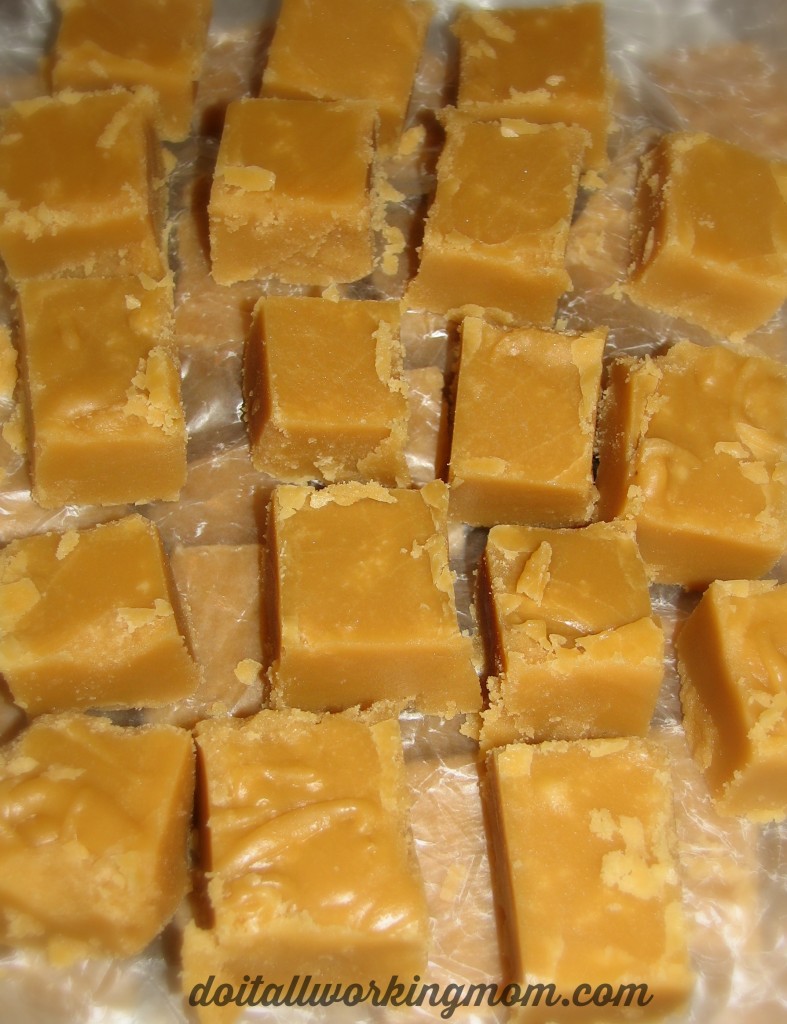 Ingredient
3/4 cup of condensed milk (Carnation)
3/4 cup of melted butter
2 cups of light brown sugar
1 1/2 cup of icing sugar (for step 2)
Instructions
1- Mix all the ingredients except for the icing sugar. Place in microwave at high 3 times for 3 minutes at a time (mixing between each time)
2- Remove and let stand for 5 minutes. Add icing sugar and mix well (you can use mixer) add chopped nuts if desired.
3- Poor in a greased 8 x 8 pan and let cool completely. When cooled, cut and serve, or freeze.
Be careful, this is really addictive…
Enjoy!
You can find more Christmas ideas here: Christmas
Thanks for visiting Do It All Working Mom.
(Visited 7,400 time, 1 visit today)