I went to an Italian restaurant recently, and they served an amazing Spicy Italian Bread Dipping Oil. It was so good that I decided to try and make it at home. It's was a success! Tastes just the same. This Spicy Oil is perfect for dipping bread, but is also amazing drizzled over pizza.
You can't get an easier recipe then this one. Requires 2 ingredients and only 10 minutes. You can keep this Spicy Italian Bread Dipping Oil for up to 2 months in an airtight container or jar.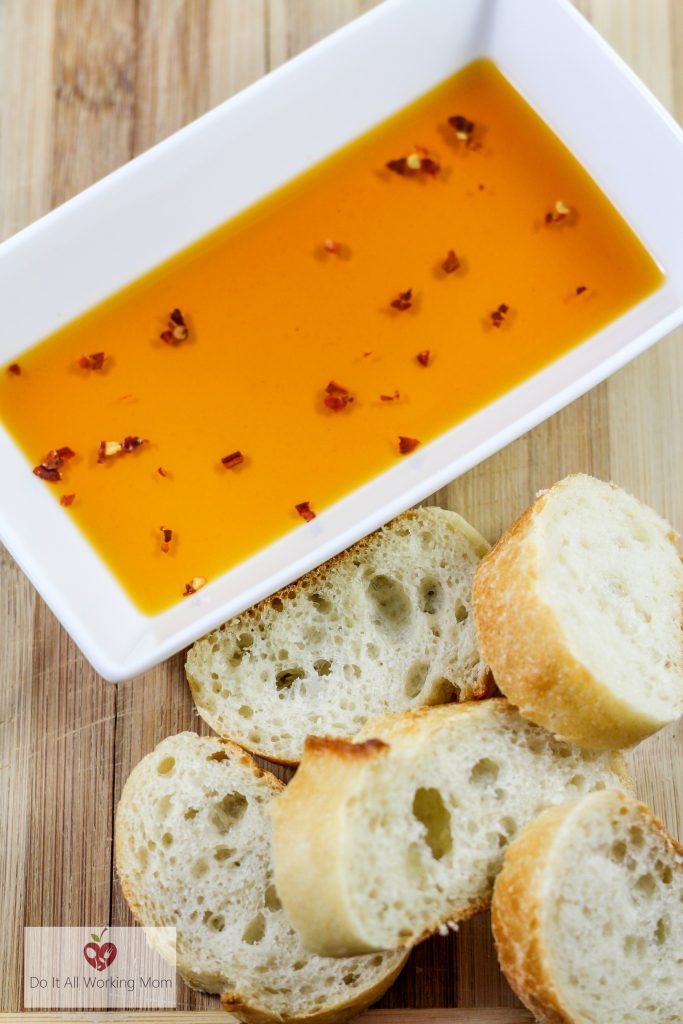 Ingredients
1 1/2 cup of olive oil
1/2 cup of dried red chili flakes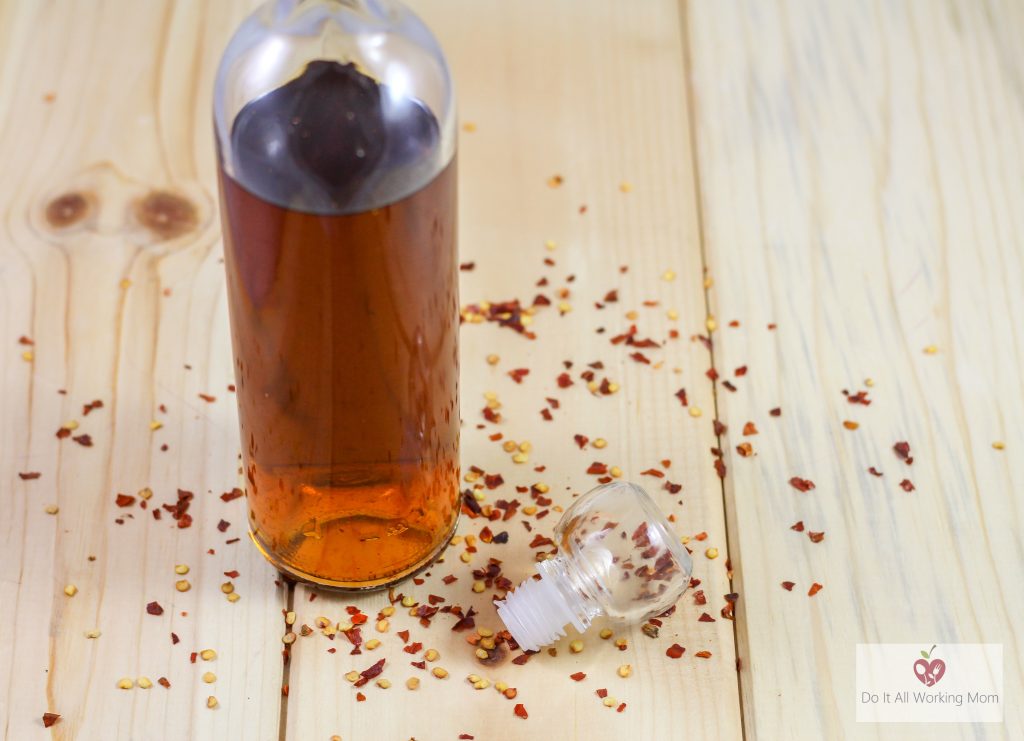 Instructions
Add the olive oil and chili flakes to a sauce pan and turn the heat to medium.
Heat until the oil just starts to simmer (do not bring to a boil).
Remove from heat and let the oil cool down.
Pour in an air tight container or jar. If you like it really spicy, keep the chili flakes in the oil. If you like a medium spice, use a strainer to remove the chili flakes.
You can always add a few chili flakes to the oil when you serve it as a dipping oil. That's how I serve it.
Hope you enjoy this Spicy Italian Bread Dipping Oil. Try it! Add some spice to your day.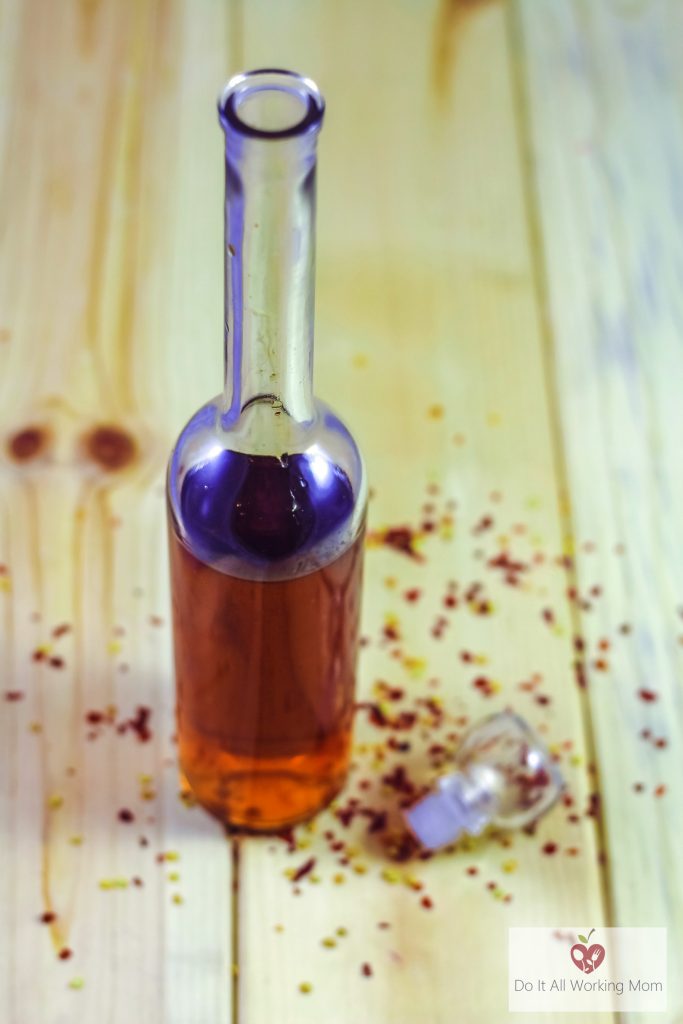 Thanks for visiting Do It All Working Mom.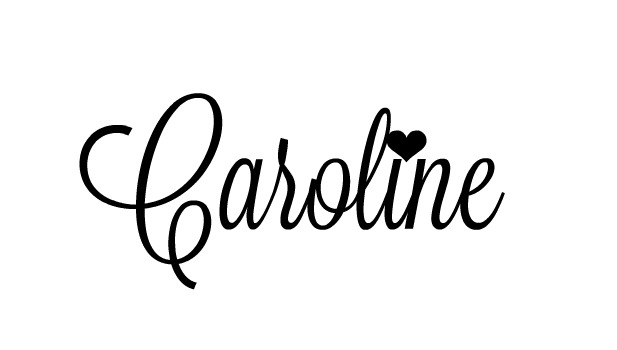 (Visited 1,551 time, 2 visit today)