Crispy Onion Rings are so delicious, not surprising they're such a popular appetizer and side dish when eating out. It's so great to be able to enjoy Onion Rings at home. These Crispy Onion Rings are perfect. My kids love them, and so do we. There's nothing like homemade cooking!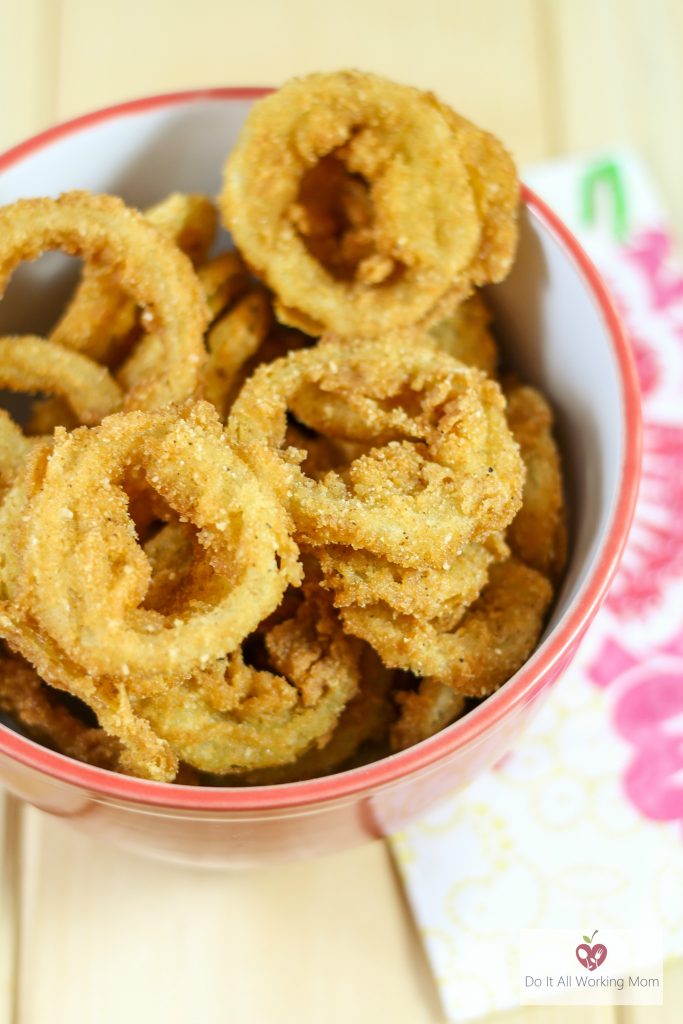 Ingredients
1 large onion cut into 1/4″ slices
1 cup of flour
1 teaspoon of baking powder
1 teaspoon of paprika
1 egg beaten
1 cup of light beer
1 teaspoon of garlic salt
1 teaspoon of freshly ground pepper
1 cup of breadcrumbs
Deep fryer with Canola or vegetable oil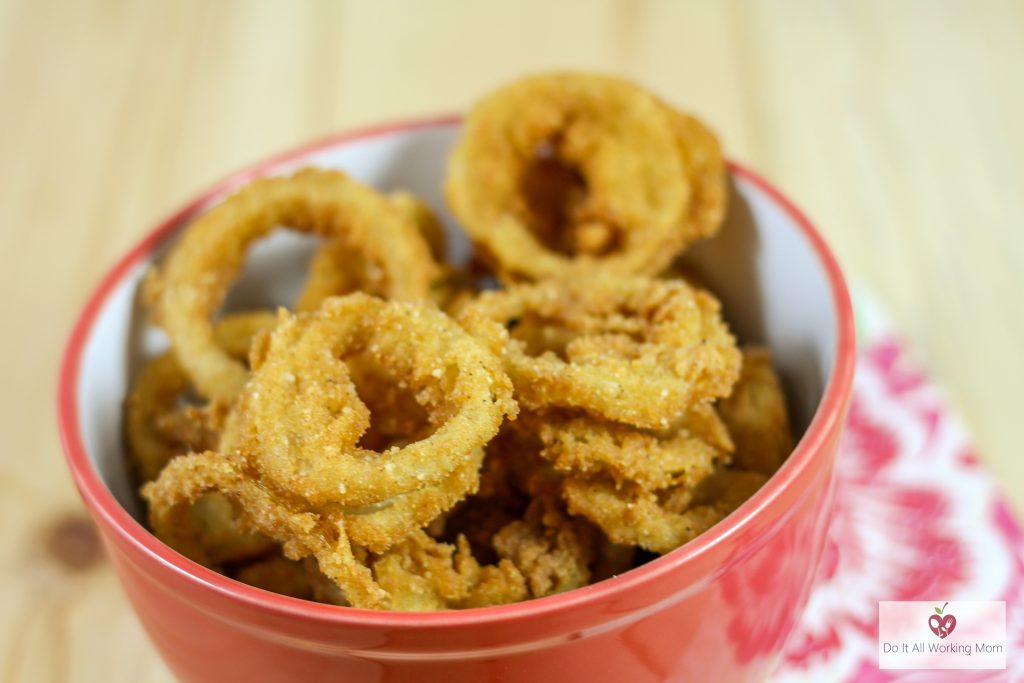 Instructions
Heat the oil of the deep fryer to 190 degrees
While the oil is heating, combine flour, baking powder, egg, garlic salt, pepper, paprika and beer in a medium size bowl. Whisk until smooth.
Add the slices of onion to the batter.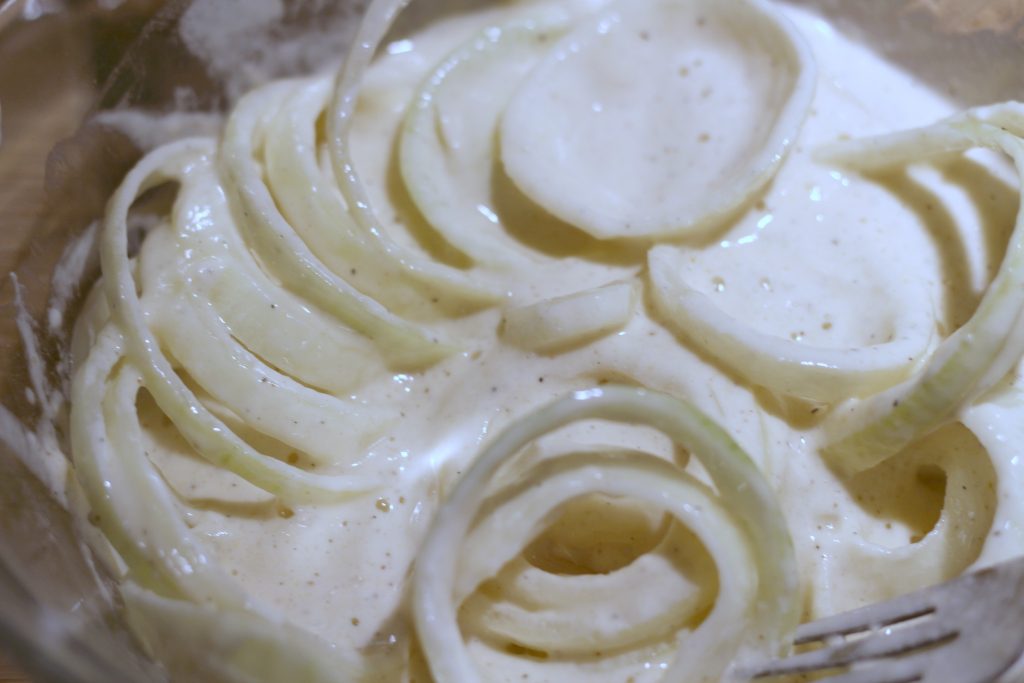 Pour the breadcrumbs in a plate and roll the onion rings in the bread crumbs until fully coated.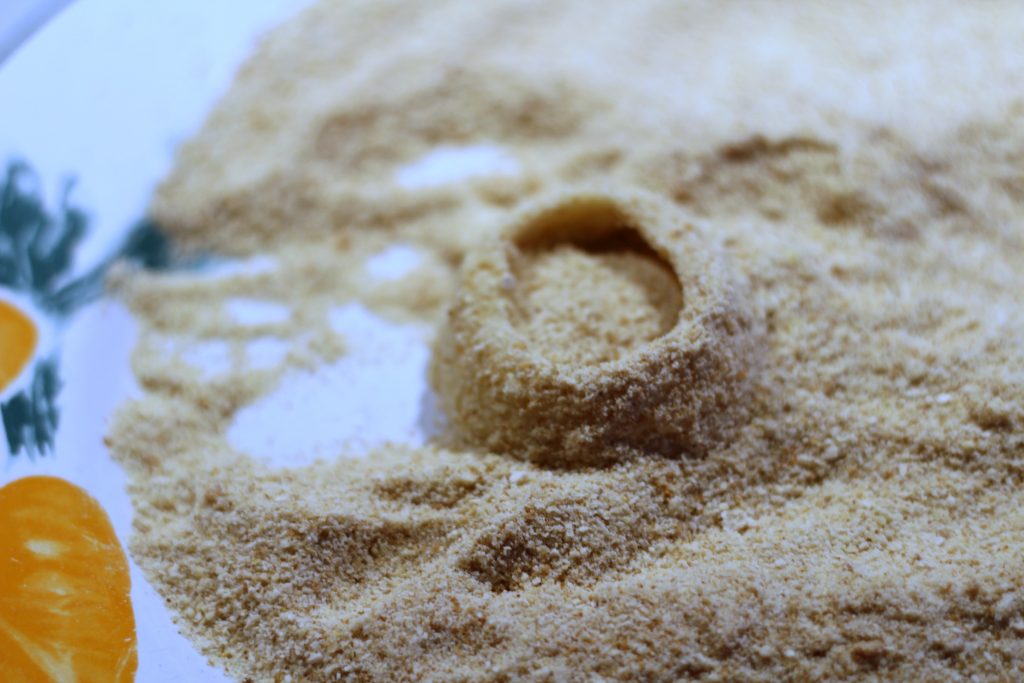 Fry the onions about 15 at a time (depending on the size of your deep fryer), until golden brown (about 2 minutes per side).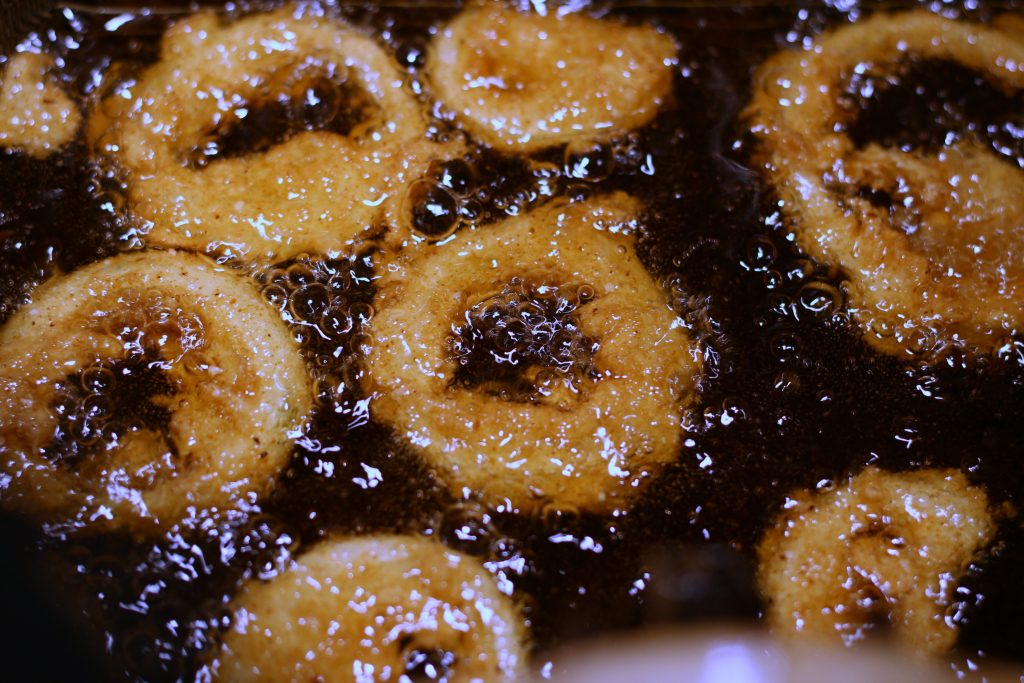 Place on a paper towel to drain the excess oil.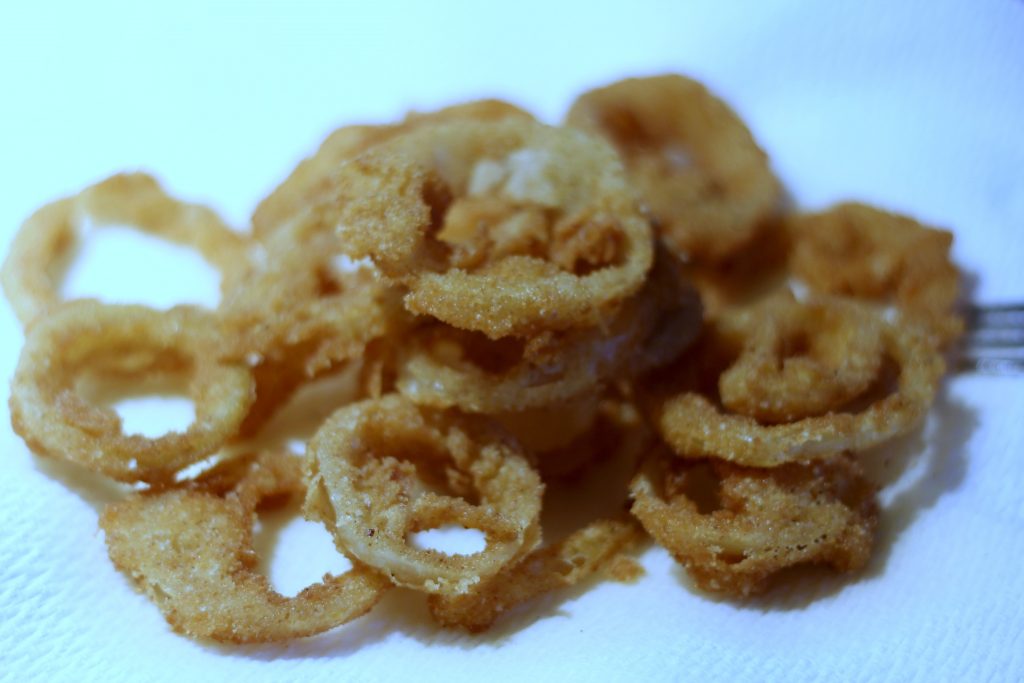 You can easily double this recipe, and you should, because they don't last long…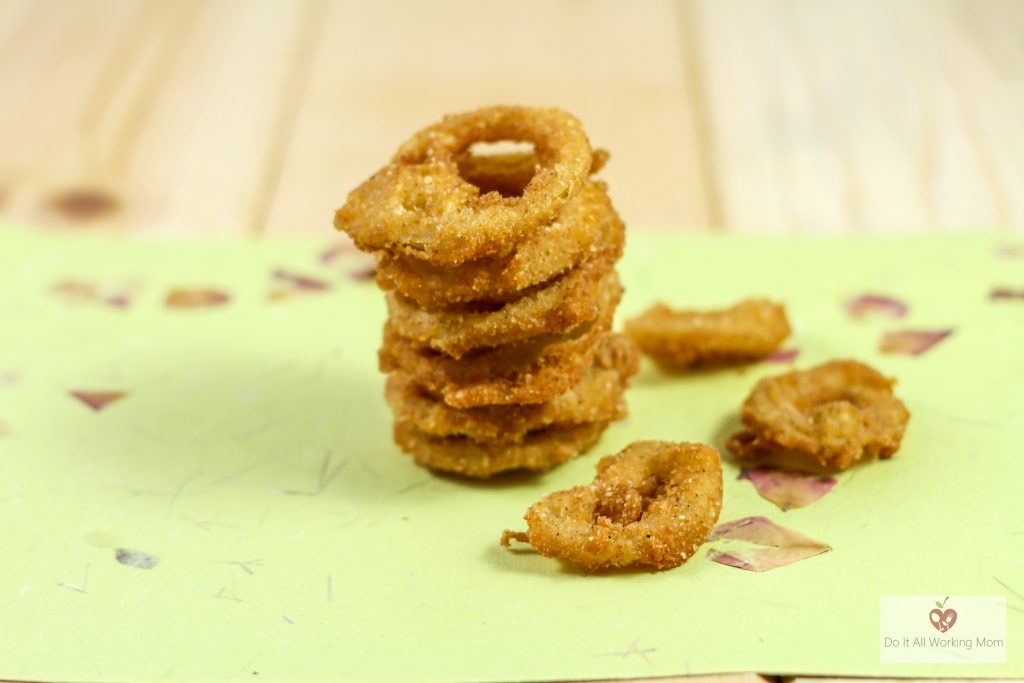 Hope you enjoy these delicious Crispy Onion Rings.
Thanks for visiting Do It All Working Mom.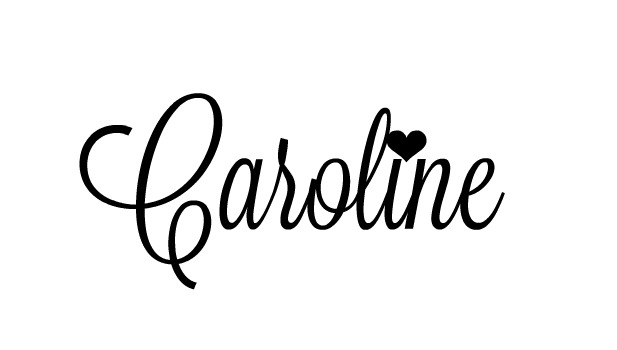 (Visited 918 time, 1 visit today)