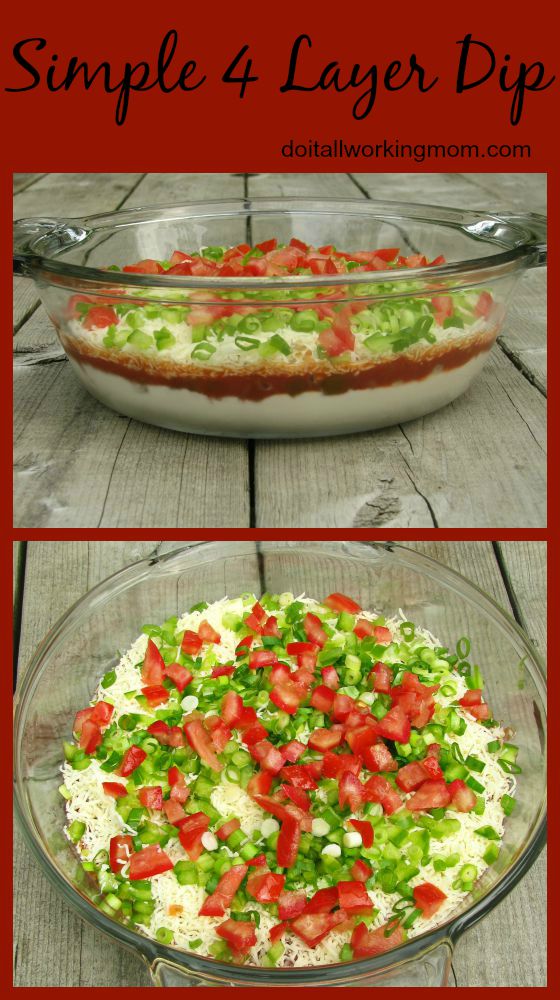 This dip is so delicious; I would eat it as a meal. It's a lot easier to make then the 7 layer dip and it's just as good. Next time you entertain, try making this Simple 4 Layer Dip. I can guaranty you one thing, you won't have any left over.
Ingredients
1 cup of sour cream
150 g. of cream cheese at room temperature
1/2 cup of mayonnaise
Salsas (enough to completely cover 1st layer)
Grated mozzarella cheese (enough to completely cover the salsas)
3 tablespoons of finely chopped green bell peppers
3 tablespoons of finely chopped tomatoes without the seeds
2 green onions finely chopped
Directions
– With an electric mixer, mix together sour cream, cream cheese and mayonnaise until smooth.
– Poor the 1st layer in a serving dish.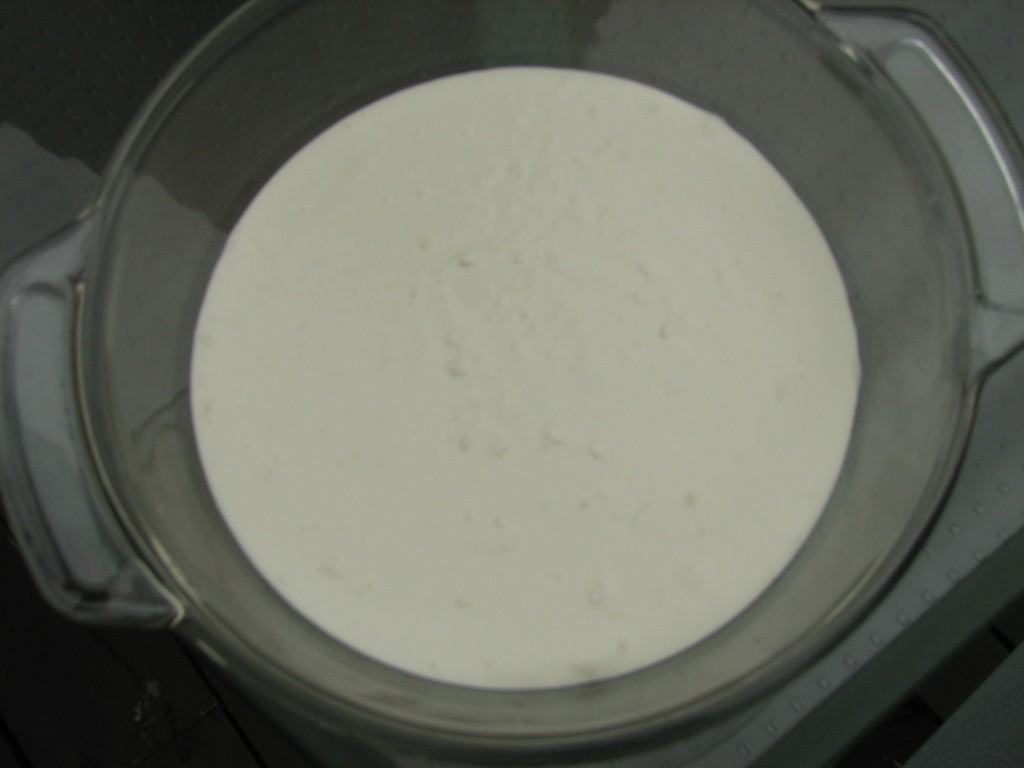 – Cover the first layer completely with salsa.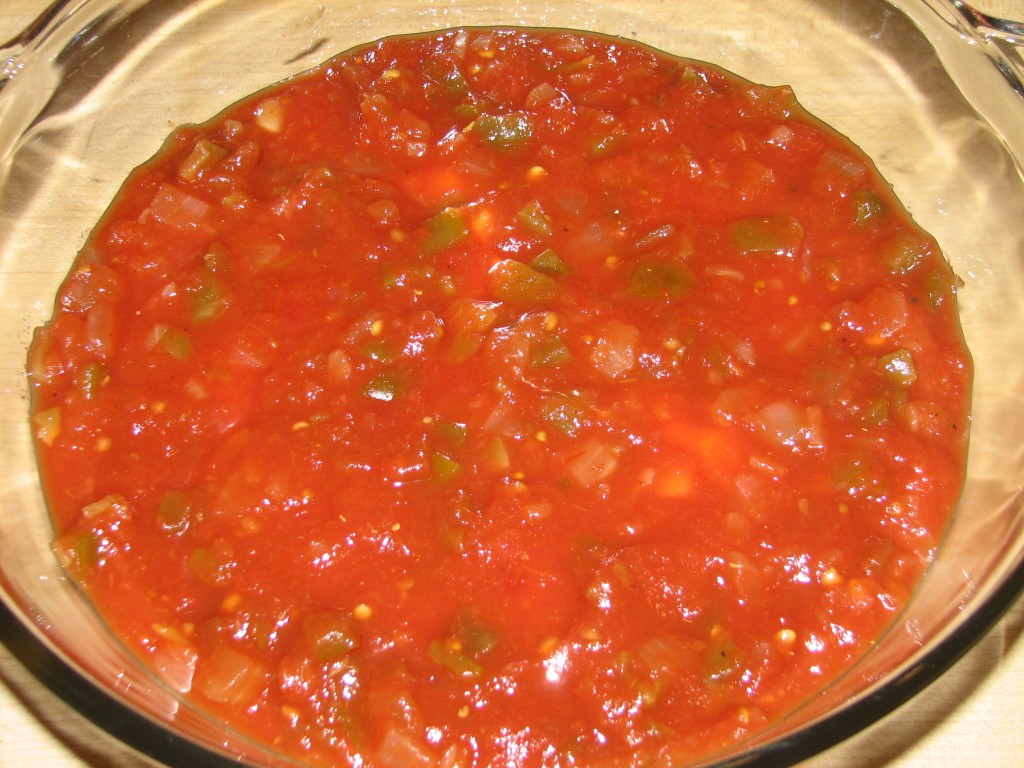 – Cover the salsas completely with grated mozzarella cheese.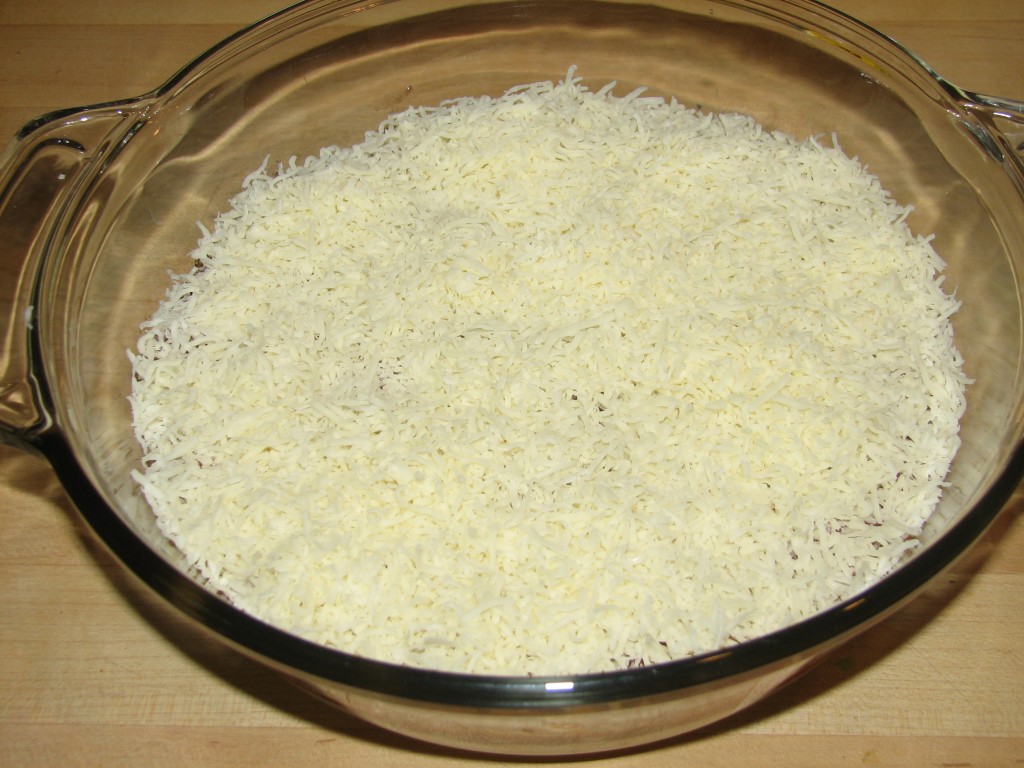 – Cover the grated mozzarella cheese with the chopped green onions, green bell peppers and tomatoes.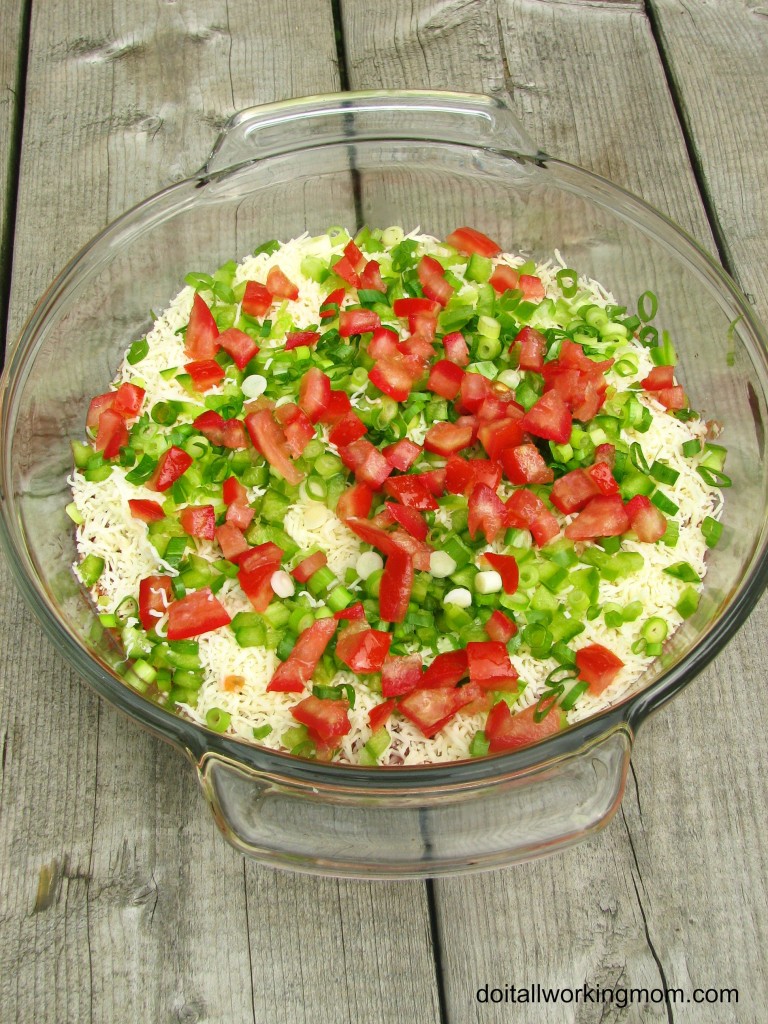 – Refrigerate until ready to serve.
– Serve with Tortilla chips.
You really need to try this easy dip. It's perfect to serve as an appetizer, to bring to a potluck and to serve during the Holidays.  Everyone will love it!
Enjoy!
Thanks for visiting Do It All Working Mom.
(Visited 1,585 time, 1 visit today)