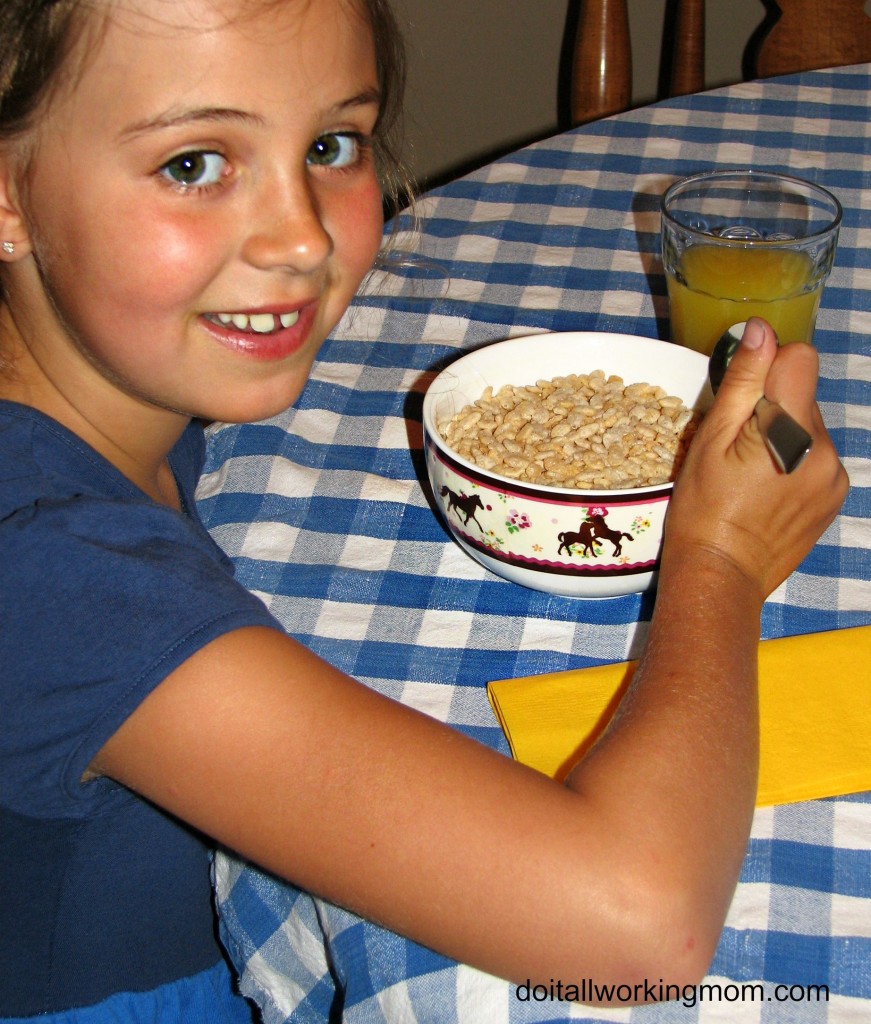 Everyone is so busy nowadays, we always have a million things to do and a crazy schedule. That's why it's so important to cherish the simple moments. In my family, we do this by starting our day with a nice bowl of Rice Krispies Cereal.
My kids love the taste of Rice Krispies Cereal, and I love the fact that I can get a healthy breakfast on the table in less then 2 minutes. Rice Krispies Original Cereal is made with the goodness of a simple grain and no artificial colours or flavours, making it a fun part of a nutritional breakfast. Rice Krispies cereal is fat free and provides a source of 8 essential nutrients, including Vitamin D.
Do you remember being a kid and enjoying a bowl of Rice Krispies Cereal? I sure do. The snap, crackle, and pop sounds of Rice Krispies when milk is added is not only nostalgic, but can bring a smile to any child's face. I look at my kids do the same thing I use to do as a child while eating Rice Krispies Cereal. I poor the milk over the cereal and they bring their ears close to the bowl to hear the fun sounds of snap, crackle and pop. This brings back so many great memories from my childhood. 
Now here's another way to put a smile on your face. Enter this great Giveaway for a chance to win a year's worth (12 product Coupons) of Rice Krispies product. Giveaway closes on July 31st, 2015 and is for Canadian residents only (excluding Quebec).
Thanks for visiting Do It All Working Mom.
 "Disclosure: I am part of the Rice Krispies "Moms Just Know" Campaign with Influence Central and I receive special perks as part of my affiliation with this group. The opinions on this blog are my own."
(Visited 570 time, 1 visit today)