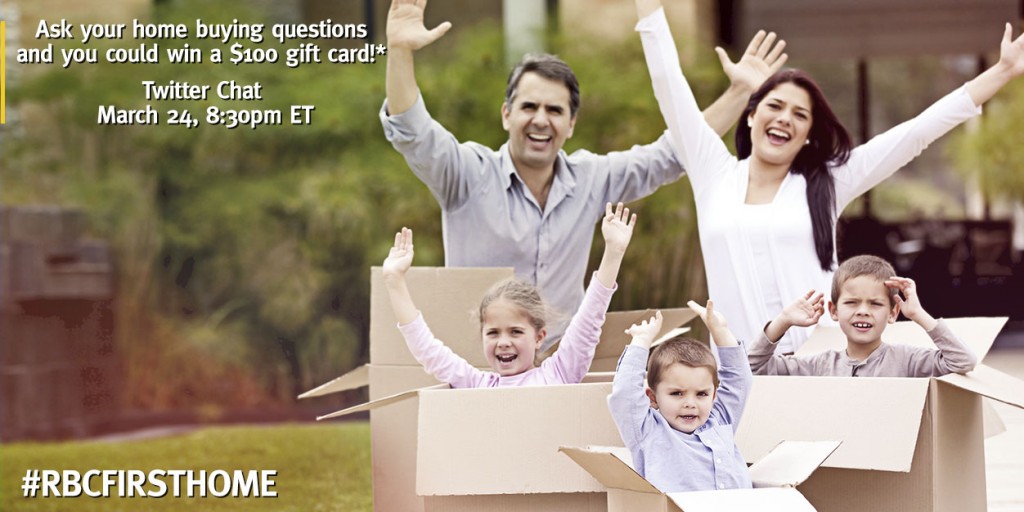 I'm so excited to be part of the RBC First Home Twitter Chat, that will take place on March 24, 2015, from 8:30 to 9:30 PM ET. During this Twitter chat, anyone can submit their home-buying questions to the RBC Home Buying experts, by using hash tag #RBCFirstHome. How amazing is that?
My house being for sale, we might be moving some time soon. I will for sure take advantage of the RBC Twitter Chat on March 24th to send my questions to the RBC home-buying experts.
Looking forward to tweeting with you!
(Visited 202 time, 1 visit today)