My family is not too keen on pork tenderloins but I love it! So I had to find a recipe to please them, and I succeeded! This Pork Tenderloin with Maple Syrup and Wine Sauce is so simple and delicious. You have to try it! Perfect for a weeknight as well as for entertaining.
Ma famille n'est pas trop fervente des filets de porc mais moi j'adore! Je devais donc trouver une recette pour leur plaire et j'ai réussi! Cette recette de Filets de porc sauce au sirop d'érable et vin est tellement simple et délicieuse. Vous devez l'essayer! Parfait pour un soir de semaine autant que pour recevoir.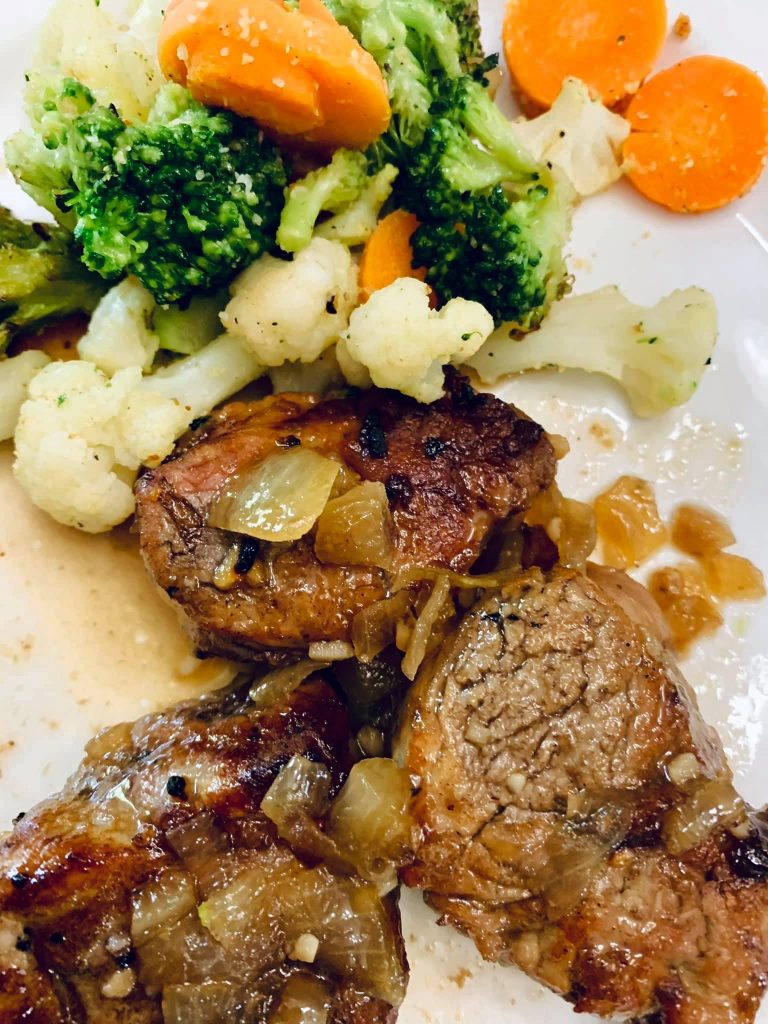 Ingrédients
2 pork tenderloin sliced / 2 filets de porc tranchés
2 onions chopped / 2 oignons hachés
3 tablespoons of butter / 3 c à soupe de beurre
1/2 cup of white wine / 1/2 tasse de vin blanc
1 cup of maple syrup / 1 tasse de sirop d'érable
1 tablespoon of dijon mustard / 1 c. à soupe de moutarde de dijon
1/4 cup of soja sauce / 1/4 de tasse de sauce soja
4 garlic cloves chopped / 4 gousses d'ail hachées
Sal and pepper / Sel et poivre
Instructions
Preheat the oven to 350 F / Préchauffer le four à 350 F.
Preheat a cooking pan and melt 2 tablespoons of butter / Préchauffer une poêle et faire fondre 2 c à soupe de beurre.
Cook the onions and garlic for a few minutes in the butter until translucent / Faire cuire les onions et l'ail quelques minutes dans le beurre jusqu'à ce qu'ils soient translucides.
Add the onion to an oven safe cooking dish / Ajouter les oignons dans un plat allant au four.
Add the remaining butter in the cooking pan / Ajouter le beurre restant à la poêle.
Season the pork slices with salt and pepper and brown both sides in the butter then add to the onions dish / Assaisonner les tranches de filets de porc et faire brunir chaque côté dans le beurre et ajouter au plat avec les oignons.
Add the wine to the hot cooking pan and cook for a few minutes scraping the bottom with a wood spoon. Pour over the pork. / Ajoutez le vin à la poêle chaude et cuire quelque minutes en grattant le fond avec une cuillère de bois. Verser sur le porc.
Whisk together the maple syrup, dijon mustard and soya sauce and pour on top of the pork / Mélanger ensemble le sirop d'érable, la moutarde de dijon et la sauce soja et verser sur le porc.
Cuire pendant 30 minutes / Cook for 30 minutes
I hope you like this recipe as much as we do / J'espère que vous aimerez cette recette autant que nous.
Please take the time to leave me a comment to let me know how you and your family liked it!
S.v.p. prenez le temps de me laisser un commentaire pour me laisser savoir comment vous et votre famille avez aimé!
Accompany with Air Fryer Frozen Vegetables – Accompagnez de légumes congelés cuits au Air Fryer.
Thanks for visiting Do It All Working Mom.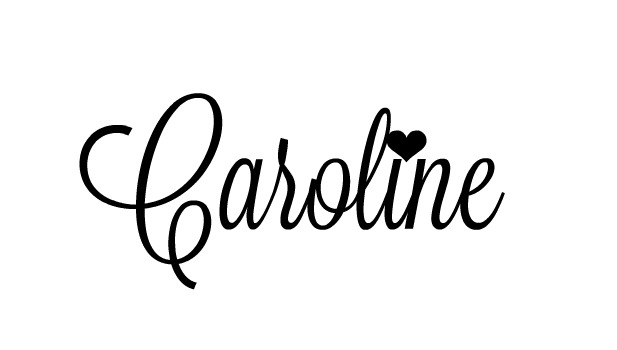 (Visited 184 time, 1 visit today)