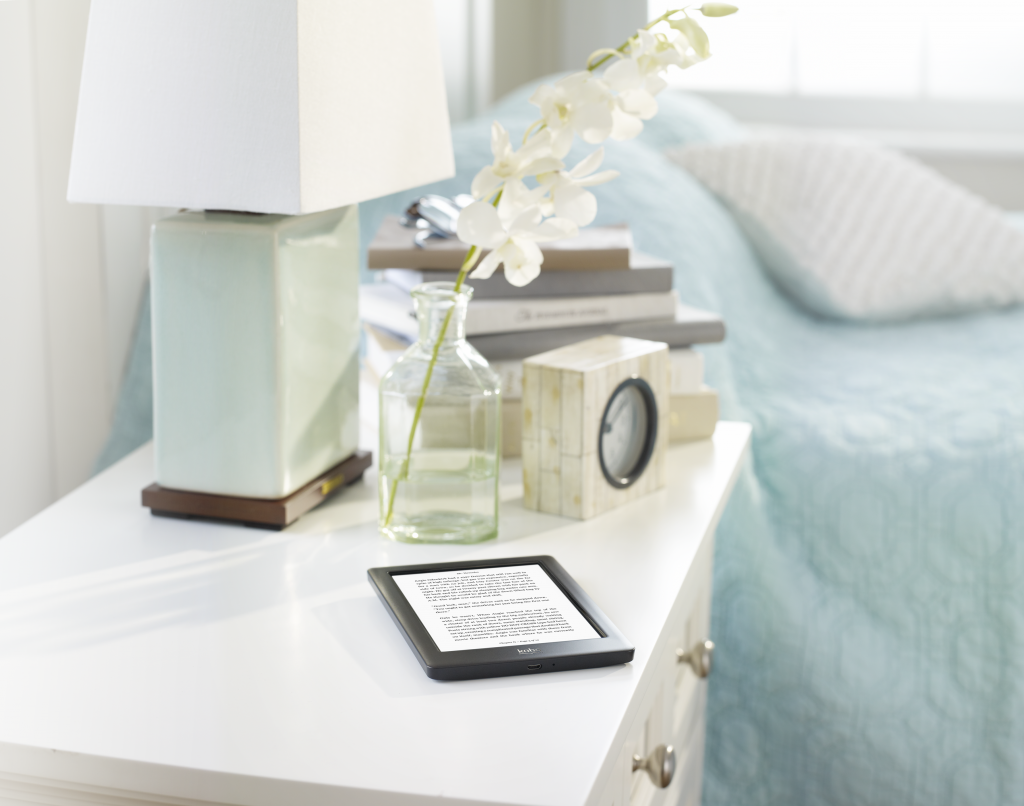 Are you like me, and love opening a new book? It's hard to describe the feeling I have when I open a new book. It's a feeling of happiness and contentment that's for sure. It's also a sense of relaxation; to free you mind and let your thoughts be filled by a great story.
I've recently had the privilege of trying the Kobo Glo HD. I have to tell you, I had my doubts at first, but after downloading two of my favourite books on the Kobo Glo HD, and opening one of them, I felt the same way I do when I turn the first page of a brand new book.
I love to read, but with a full time job, two kids, a family life and a blog, finding time to read is not always easy. Well, I've read more since I have my Kobo Glo HD (7 days), then I did in the last 4 months. Why? Because it's portable and so convenient. It's small, lighter then a hard cover book, and it fits almost anywhere. It fit perfectly in my cross body bag, so I was able to bring it with me everywhere and catch up on my reading. While waiting in line at the store, while waiting for my kids to get off the bus, while waiting at the doctor's office, chiropractor and hairdresser.  I even brought it to work, so I could finish my chapter during lunch.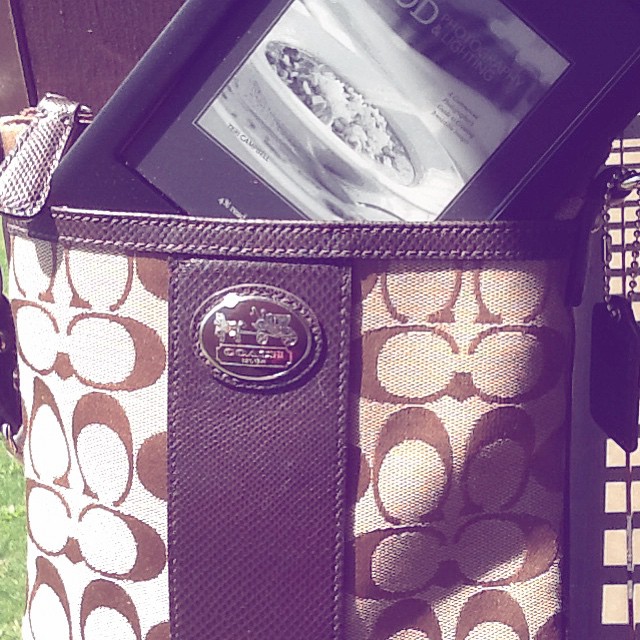 What's even more wonderful about Kobo is that you can download the Kobo app on your phone or tablet. So if you forget or choose not to bring your Kobo Glo HD, you can still access your library and catch up on your reading with your cell phone or tablet. How convenient is that? Try it now! Download the app for free on any of your device. Let me know how you like it. I love it! There are over 4 million books available, so you always have a great selection of books at your fingertips.
You can download the Kobo app at https://www.kobo.com/apps . Available on IOS, Android, Blackberry 10, Windows 8 or Windows 8 Phone or Desktop Computer.
The other day, I was outside sunbathing while the kids were swimming, and I was actually able to read with my Kobo Glo HD, in the sunlight. I've tried several times to use my ipad in the same circumstances, and it's practically impossible to see or read the screen. I had no problem reading my Food Photography & Lighting book on the Kobo Glo HD. In fact, it's the clearest reader in sunlight or complete darkness.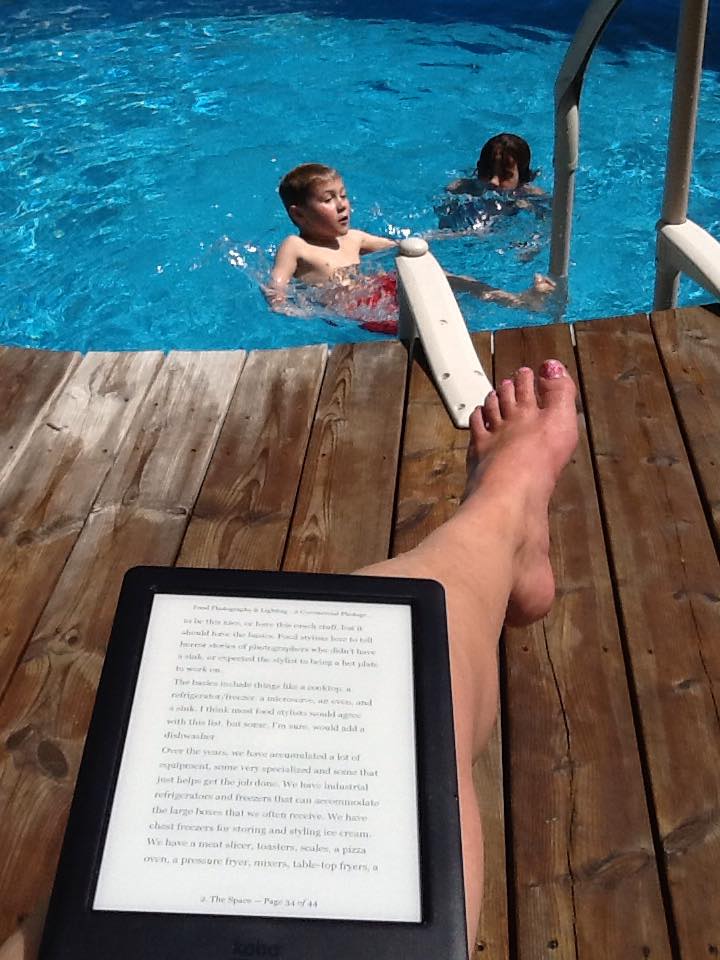 As much as I love books, I'm a now a proud Kobo user. My mom loves to read, and I will introduce her to the Kobo app and the Kobo Glo HD. Kobo Glo HD owners can even benefit from an exclusive free  concierge service for tips on getting started, eBook recommendations, great deals and more. This service is exclusive to Kobo Glo HD owners and is available from 9Am to 9PM local times, 7 days a week.
Introducing the Kobo Glo HD Video



Interested in a little Giveaway? You can enter the Mom 2 Mom Challenge by clicking on the link below, for a chance to win a $10 gift card.
Kobo Mom 2 Mom Challenge

You can also get discounted eBooks at 35% off.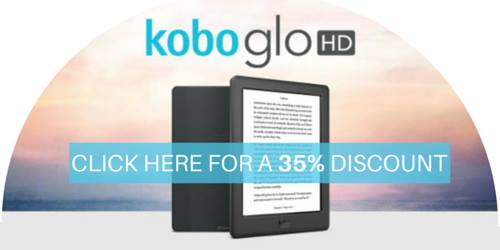 (Discount code is valid for 35% off select eBook purchases from this page and select lists. Discount will be confirmed at checkout. Offer valid until June 30, 2015 at 11:59 PM EST. This offer is not valid in conjunction with any other offer or promotion and cannot be used to adjust amount paid on previous purchases. Discount code must be entered at time of purchase to qualify for this discount. Discounts cannot be applied nor the discount value refunded once a purchase is complete. Rakuten Kobo Inc. reserves the right to change or cancel this offer at any time without notice.)
If just like me, you decide to switch from books to the Glo, let me know your thoughts in the comment section on this blog. I'm excited to know if you like it as much as I do!
Thanks for visiting Do It All Working Mom.
"Disclosure: I am part of the PTPA Brand Ambassador Program with Kobo and I received
Compensation as part of my affiliation with this group. The opinions on this blog are my own."
(Visited 245 time, 1 visit today)