It's fun to use stuff your already have to create something new and completely different. That's what I did when I decided to Reupholster Chairs Using Old Cushions.
I've been wanting to reupholster my dining room chair for a while now. The material on the chair used to be a light cream color, but with two kids, a cat and a dog; the color wasn't that nice anymore. I wasn't sure what material to use to match my green walls and rustic decor.
In the mean time, I fell in love with these fake fur cushions that I just had to buy. Though they would look amazing in my living room. And they do!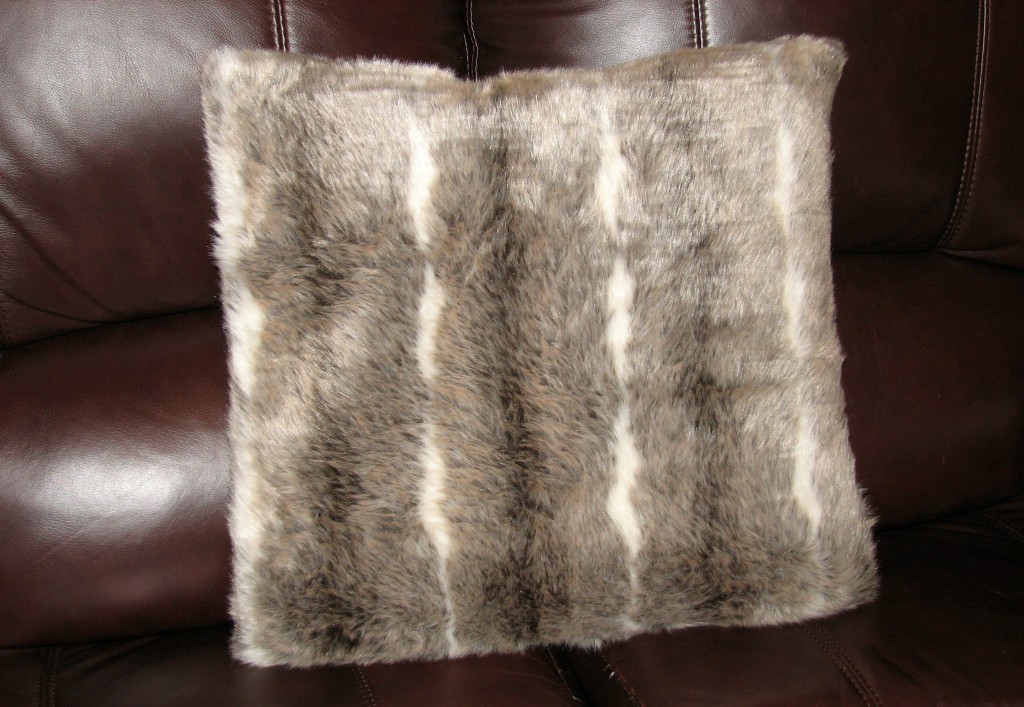 But I had no clue what to do with my old living room cushions. I though about placing them on the chairs outside on our front deck, but I already have nice red ones out there that I really like. Then, I came up with this amazing idea! Why not measure my old cushions and see if I can cover the chairs in the dining room with the material? They match the decor since I've had them on my couch for the past few years. Well the size was perfect, and so was the color and style.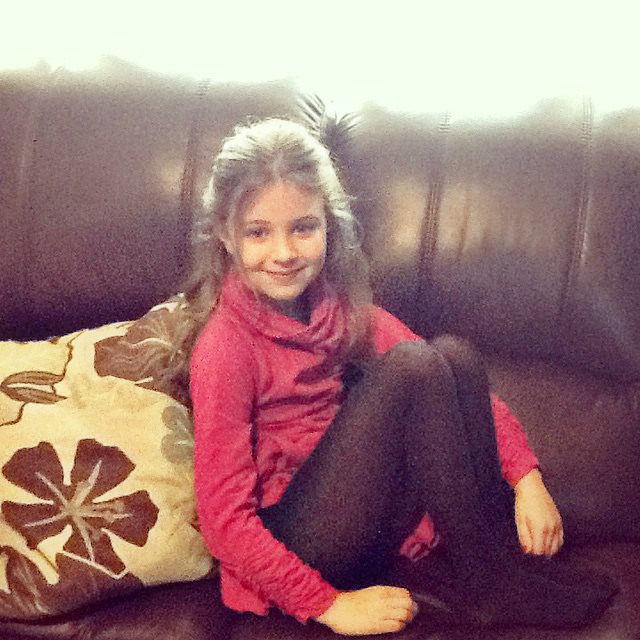 So I took those old cushions, and undid the stitching all around them. That left me with 6 squares of material to cover my 6 dining room chairs.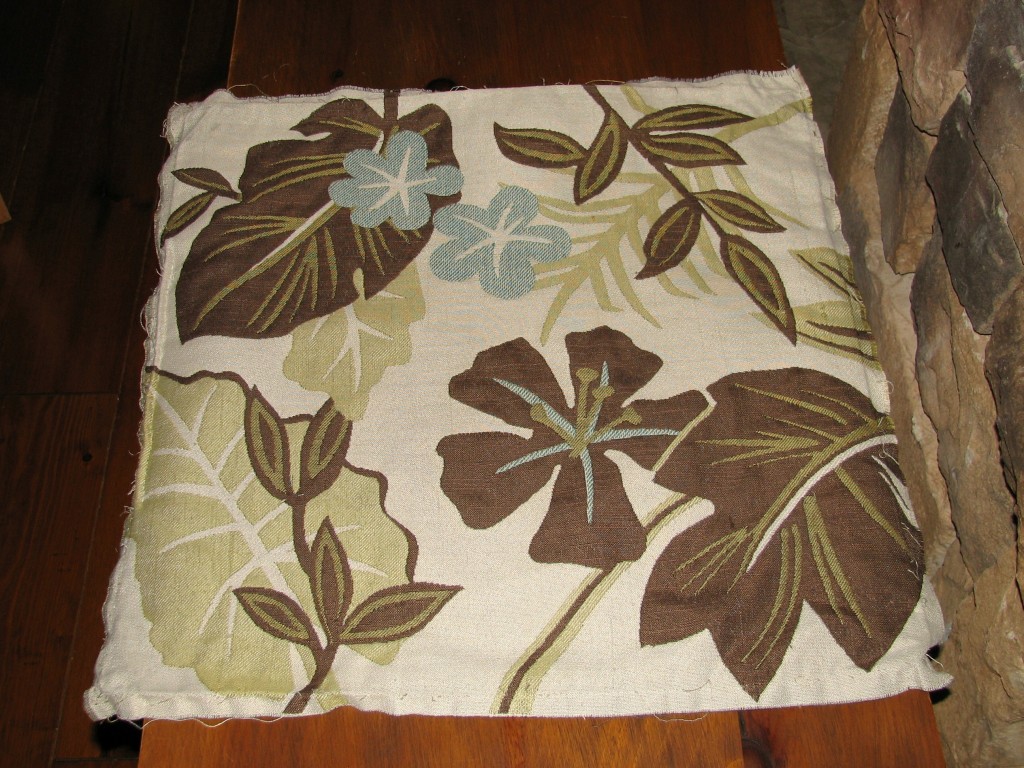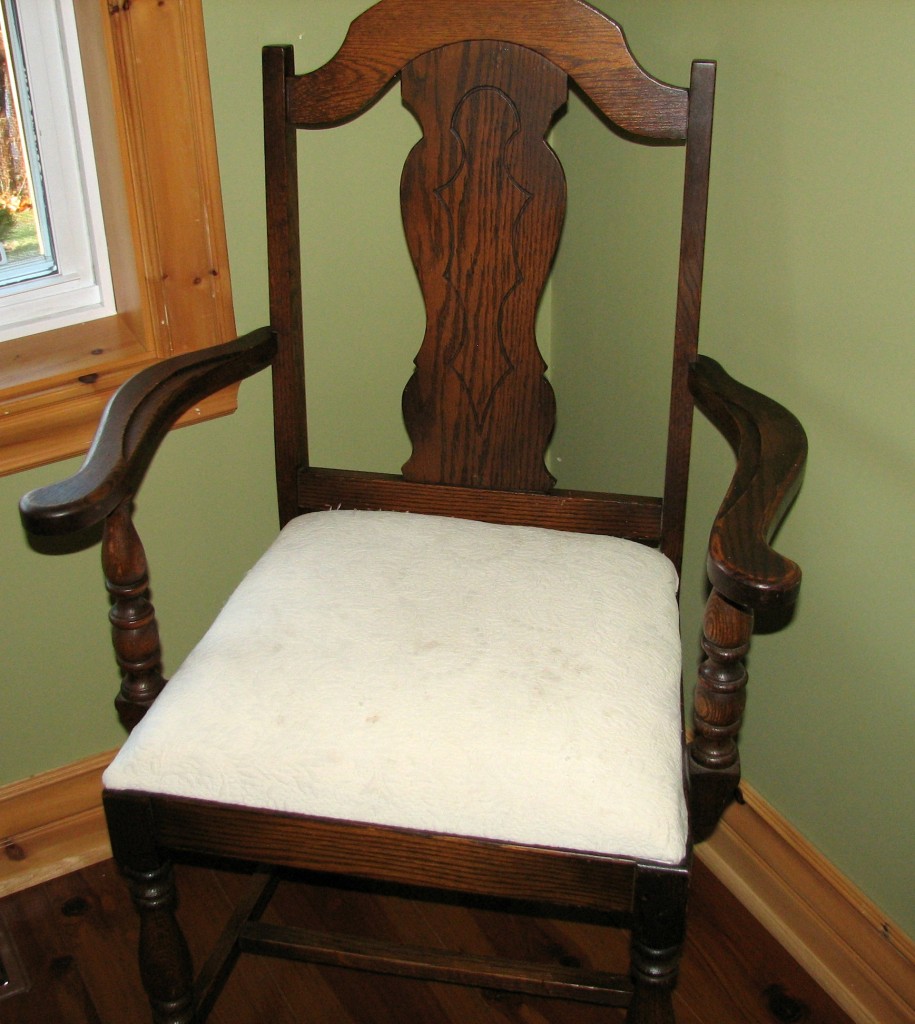 I unscrewed the screws holding the cushions to the chairs.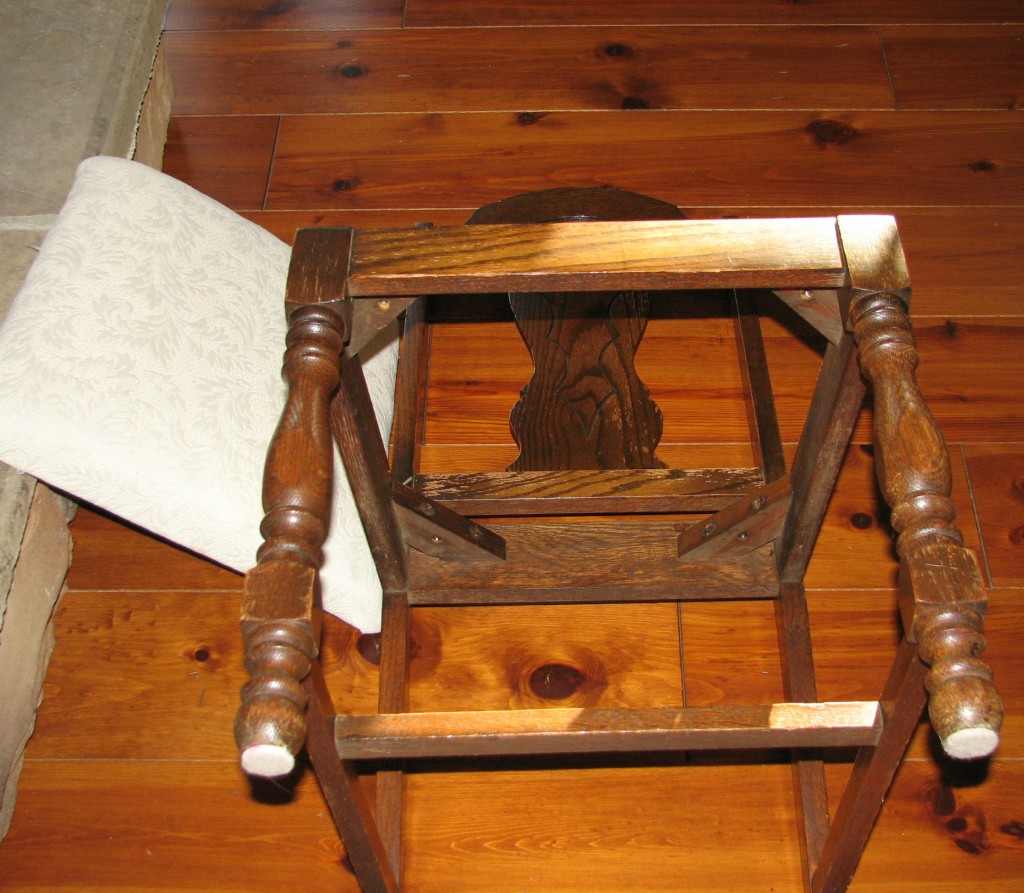 I took my pieces of material and covered the existing material on the chair cushions and stapled it tightly to the back, making sure there were no bumps in the material. Then I cut the excess material.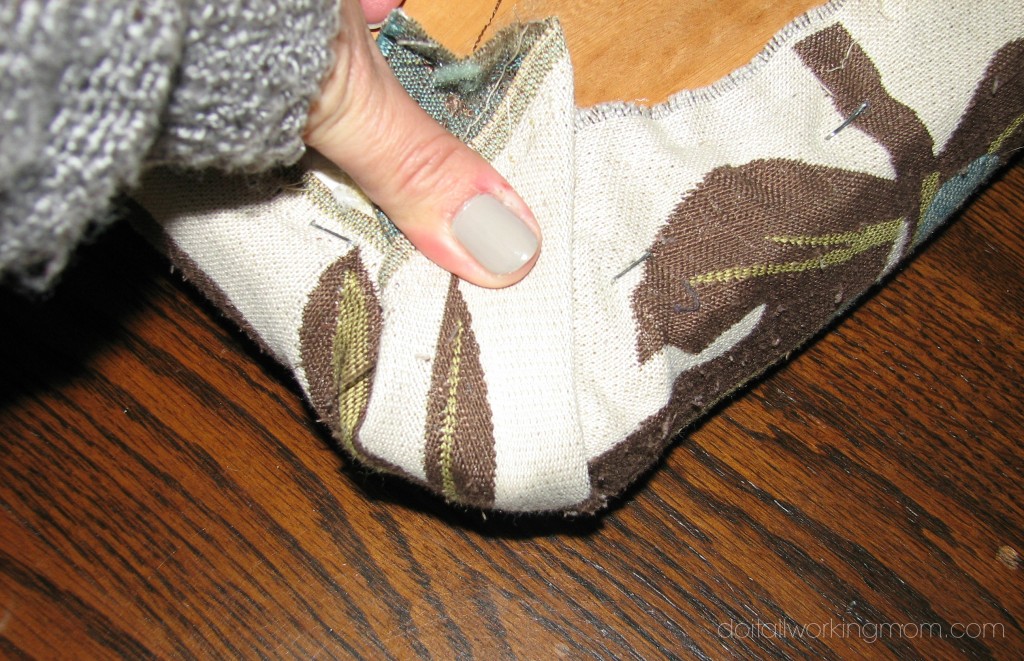 I screwed the cushions back to the chairs and voilà! I love the result!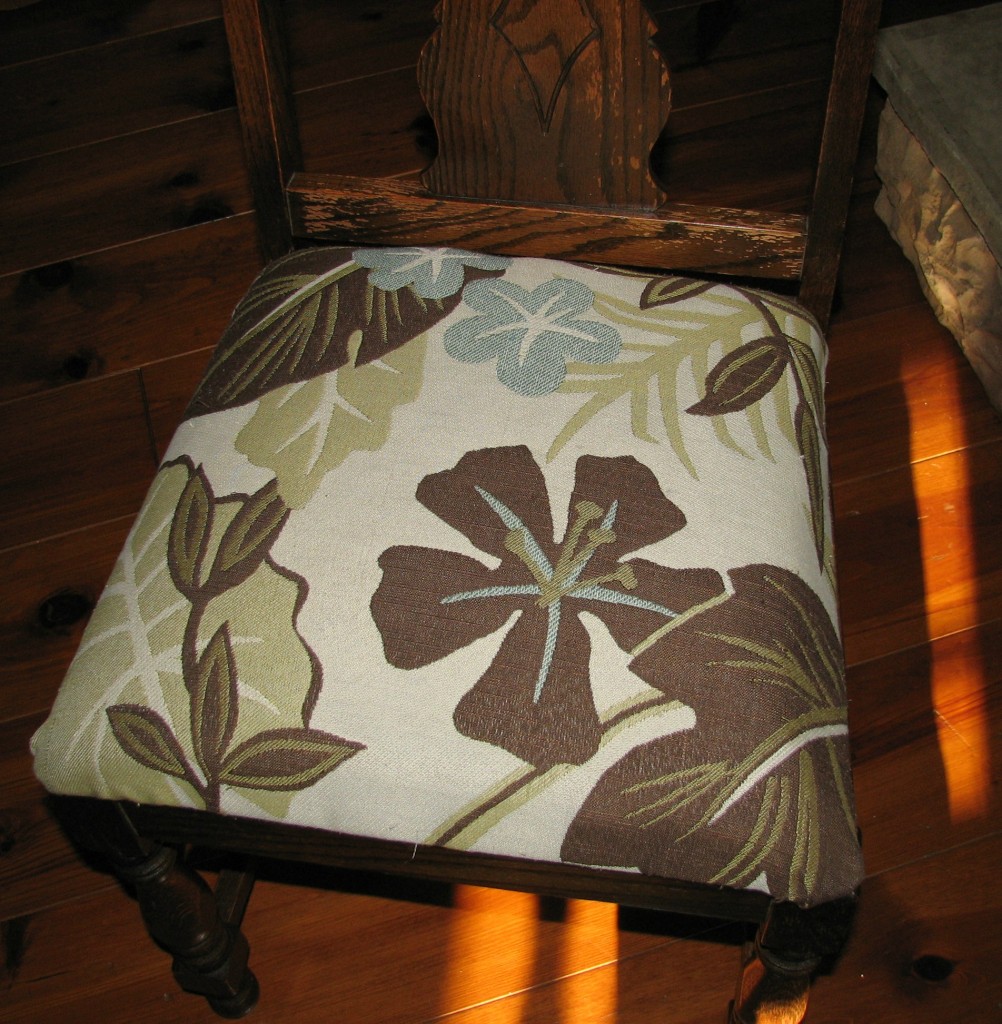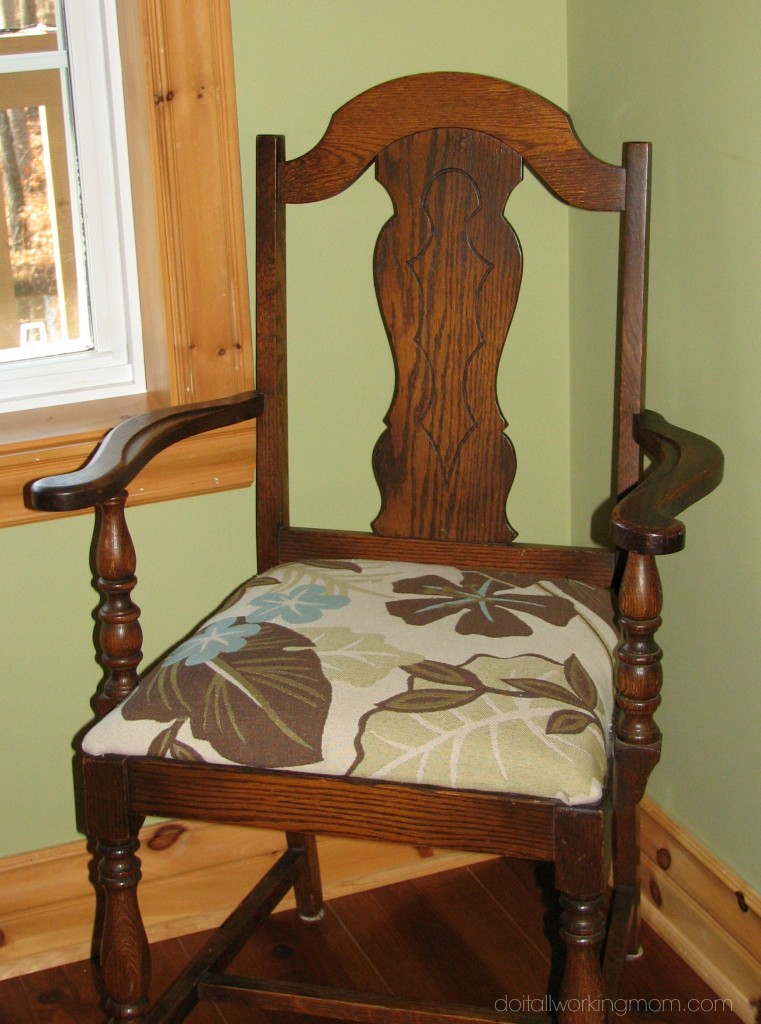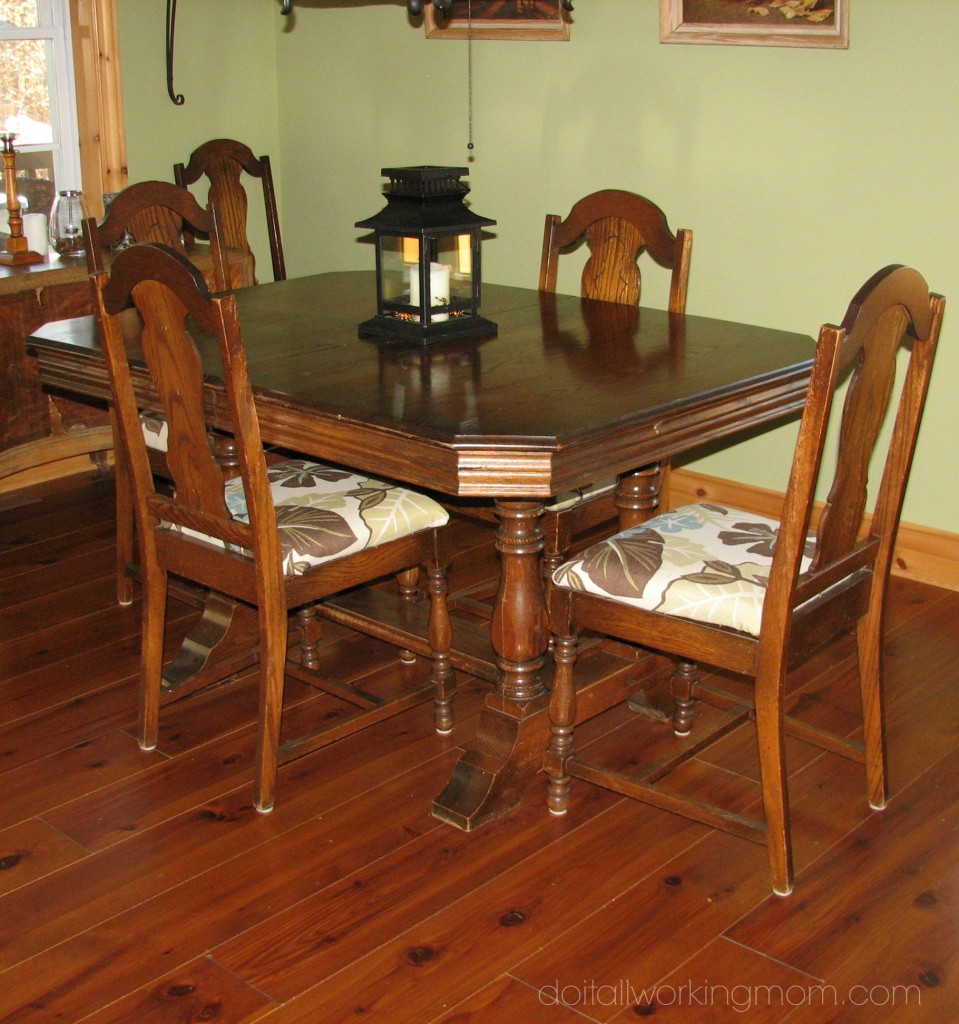 I really like the new look of my antique dining room set. It didn't cost me a cent, and it took less then one hour to do. 
You might like these super cute cushions:
 Thanks for visiting Do It All Working Mom.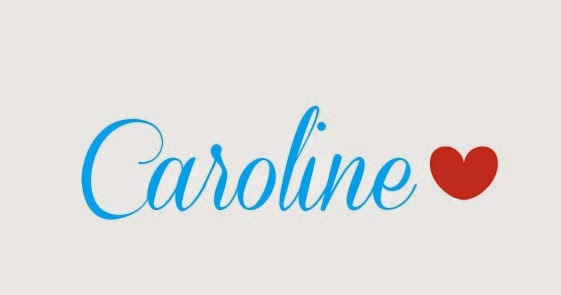 (Visited 624 time, 1 visit today)