I am really excited to have Carie from 
Sweet And Savory Spence
guest post on my blog today. I really encourage you to go check out her blog. She has amazing and healthy recipes that are sure to please everyone in your family. So here she is:
Hi! This is Carie from 
Sweet And Savory Spence
. 
Thank you so much to Caroline for allowing me to guest post on Do It All Working Mom. I am honored and excited! As a working mom myself, I am an admirer and follower of Caroline's blog. 
I am new to the gluten free world and am slowly creating a variety of gluten free recipes. So with apple picking season arriving quickly I wanted to create a gluten free apple cake for my daughter and I. We usually pick so many apples that they take over our entire kitchen. The plus side is that none of them ever go to waste
.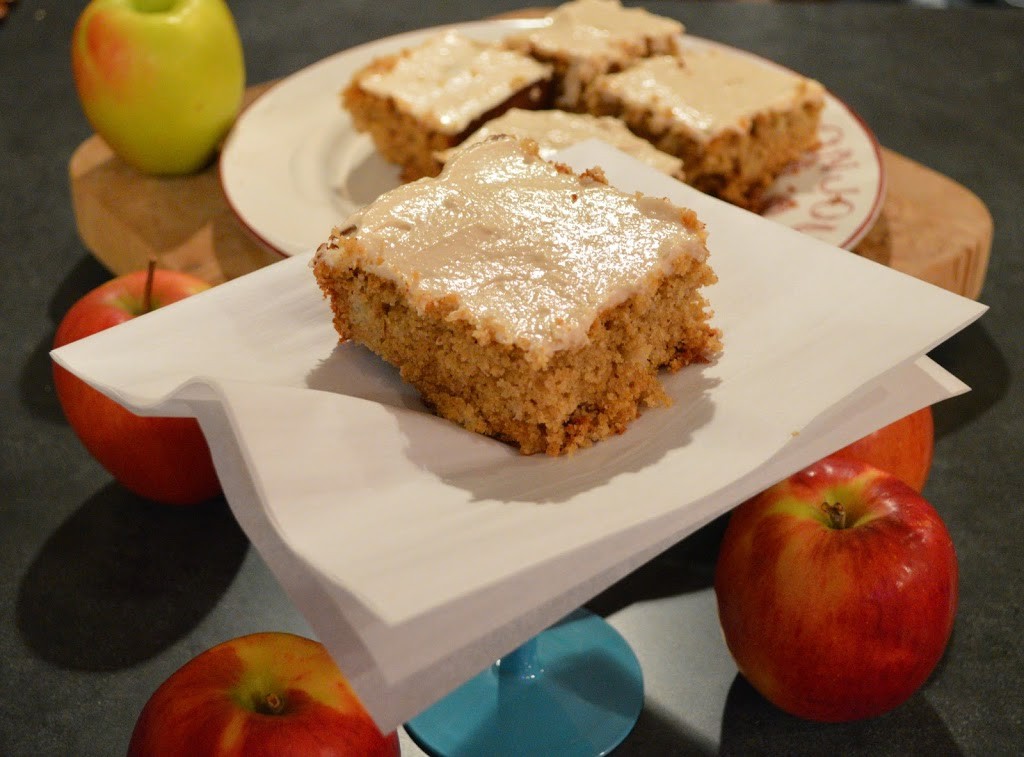 Even if you aren't on a gluten free diet, I promise you are going to love this cake. The best part is you wouldn't even be able to tell that it is gluten free. It has all the flavor and texture of the cake you are used to, but every one can enjoy it. 
Gluten Free Apple Spice Cake with Vanilla-Honey Cream Cheese Frosting
Cake:
1 Cup Millet Flour
1 Cup Oat Flour
1/2 Cup Sweet Sorghum Flour
2 Tsp Baking Powder
1 Tsp Baking Soda
1/2 Tsp Cardamom
1/2 Tsp Salt
4 Eggs
1 Cup Coconut Oil, liquid
3/4 Cup Honey
2 Tbsp Almond Butter
1 Tsp Vanilla Extract
2-3 Apples, peeled, cored & diced
Frosting:
8 ounces Cream Cheese, softened
1/4 Cup Honey
1 Tbsp Vanilla Extract
Preheat oven to 350 degrees.
Grease a 9″ x 13″ pan.
In a large bowl combine the flours, baking powder, baking soda, cardamom and salt. Whisk them together.
In a separate bowl, combine the eggs, coconut oil, honey, almond butter and vanilla extract. Stir until just combined. 
Stir the wet ingredients into the dry ingredients. Add in the apples and give a couple of stirs. Be careful not to over mix your batter. 
Pour batter into the prepared pan.
Bake for 30 minutes.
Allow the cake to cool.
Using a mixer with the whisk attachment, beat the softened cream cheese until it is smooth. Whisk in the honey and vanilla.
Using an offset spatula, spread the frosting over the top of the cake. 
Cut into squares and serve.
I hope you enjoy it as much as we have!
Thank you again to Caroline! xo
Thank you so much Carie this looks yummy! I definitely have to try it.
Thanks for visiting Do It All Working Mom.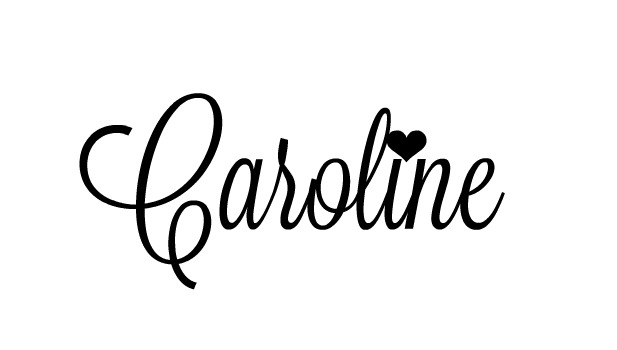 (Visited 503 time, 1 visit today)