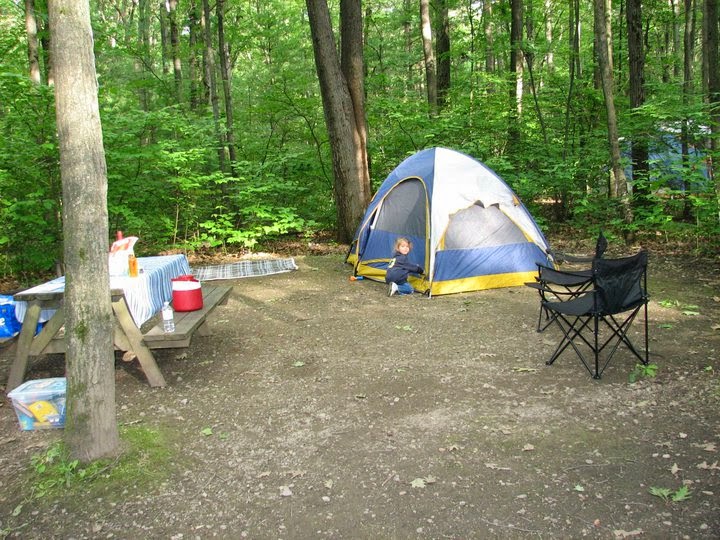 CAMPING PACKING LIST AND 3 DAY MEAL PLAN
Lantern (fuel or battery make sure you bring extra fuel or battery).
Flashlights (bring one for each member of the family)
Candles/citronella candle
Portable DVD/car adapter/DVDs
Books and magazines (or kindle)
Map/direction/GPS/Compass
Folding table (unless you are sure a picnic table is available on your campsite)
Camp fire grill/BBQ grill (some camp sites have camp fire grill's available)
Tarp or screen tent to put over picnic or folding table
Rope for clothesline/clothes pins
Canteen/water bottle/coffee pot
Fishing gear/license/bait
Reservation confirmation and info
Cell phone and charger/2-way radios
Money/id/credit card/quarters
Hand wipes/hand sanitizer
Antibiotic cream (Polysporin)
Advil/Tylenol (Adult and kids)
Sunscreen (kids and adult)
Bug repellent (kids and adult)
Elastic/hair pins/barrettes
Cooking utensils (spatula,knife,spoon,tongs,grill forks,skewers)
Can opener/bottle opener/wine bottle opener
Travel coffee mugs/paper cups
Silverware/plastic silverware
Container for food storage
Plastic tablecloth and clips
Dish pan and dish soap (you can use a small empty Rubbermaid to wash dishes)
Shoes/rubber boots/running shoes/flip flops
Sweatshirt//jacket/rain gear
Kids blankies and doudous
Drawing pens and coloring books
Beach ball and soccer ball
Small and big garbage bags
Small and big Ziploc Bags
Small water bottles (Freeze half of the case (12) and use as ice packs)
Soft drinks/juice/juice boxes/wine/beer/powdered lemonade or iced tea
Hot dog bread and wieners
Salt/pepper/steak spices/garlic salt
Canned potatoes (for breakfast)
Pringles chips/nachos/salsa
Salad (washed in ziploc bag)
Ketchup/mustard/Relish/Mayonnaise
Fruits- apple,bananas,strawberries,blueberries,raspberries (washed)
Italian sausages (Frozen)
Canned rice or quick minute rice
Apple sauce (kids snacks)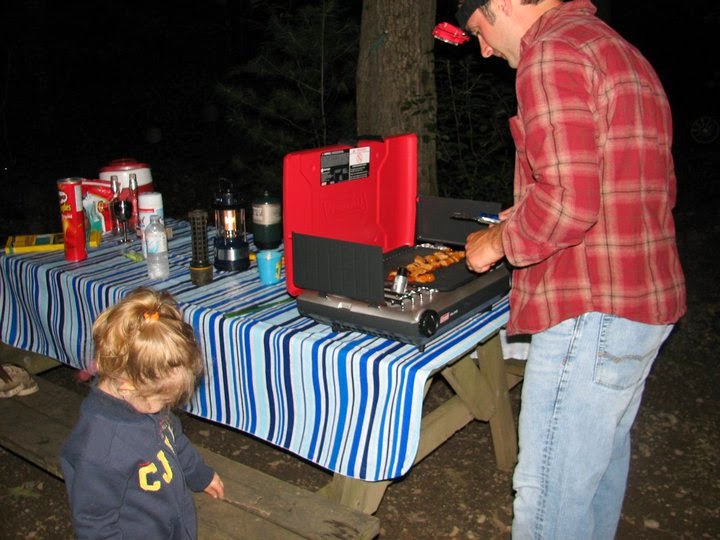 You arrive in the afternoon and set up the tent and organize your campsite.
Supper
: Hot dogs with coleslaw, potato salad, pasta salad
Dessert
: Grilled marshmallow
Breakfast
: Eggs, bacon, potatoes, toasts
Lunch
: Sandwiches with coleslaw,potato salad, pasta salad
Supper
: Steaks and potatoes (sliced some potatoes and onions, spray alum. paper with Pam, cover with the sliced potatoes, sliced onions, some butter, garlic salt and pepper, close aluminum foil and cook on BBQ grill or rack.
Breakfast
: Eggs, bacon, toasts
Lunch
: Sandwiches with veggies
Supper
: Italian sausages and rice
You will be packing up to leave after breakfast so have something easy like bagels and fruits.
Chips/Nachos and salsas



Family Camping List and 3 Day Meal Plan PRINTABLE VERSION


I'm looking forward to going camping this year. We are not sure where yet, but looking into it. I will order the Bonjour Quebec Brochure, and check out the different camping sites.
Hope you like my camping list and meals. Let me know what you think.
What are you planning to do during your summer vacation? Are you planning on going camping?
Thanks for visiting Do It All Working Mom.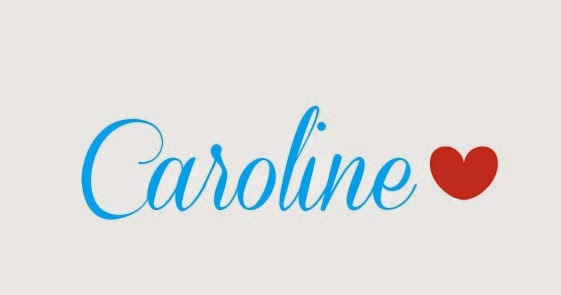 (Visited 1,739 time, 1 visit today)