I've seen a lot of cake pop recipes over the past weeks, and I so wanted to try them. Since I had no sticks, and did not feel like making a trip to the store, my cake pops became Easy Cake Balls. Easy because they're made with box cake mix and pre-made icing.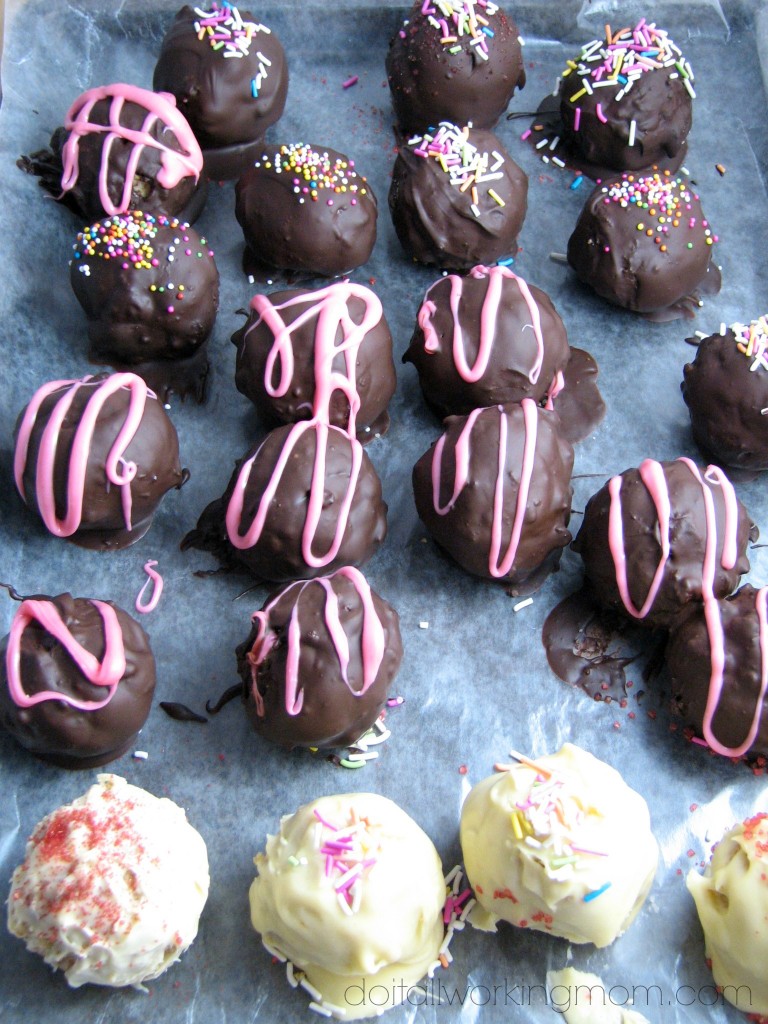 No need to tell you that we all love these fantastic and Easy Cake Balls. I don't often eat dessert, but those are perfect with a nice cup of tea, and my kids enjoy them with a glass of milk.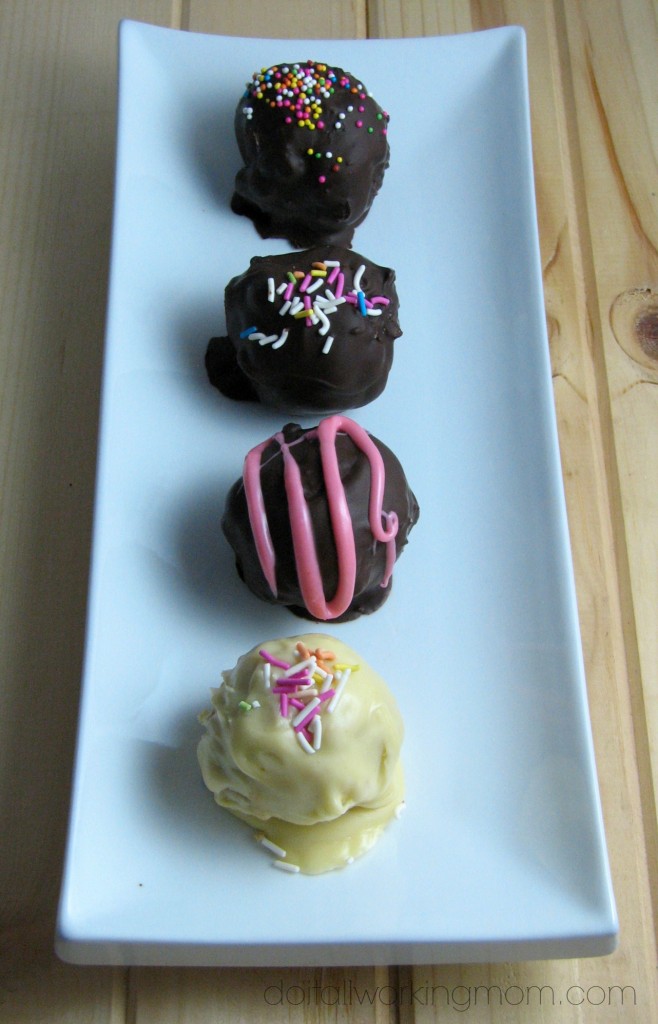 Ingredients (This recipe makes about 24 Cake balls)
1 box of Super Moist white cake (or your favorite flavour)
1/2 cup of vanilla whipped frosting
Melted white chocolate
Melted semi-sweet milk chocolate
Sparkles for decorations
Instructions
Prepare the cake as per instructions on the box
Let the cake cool down completely.
Place the cake in a large bowl and crumble the cake is small pieces with your hands.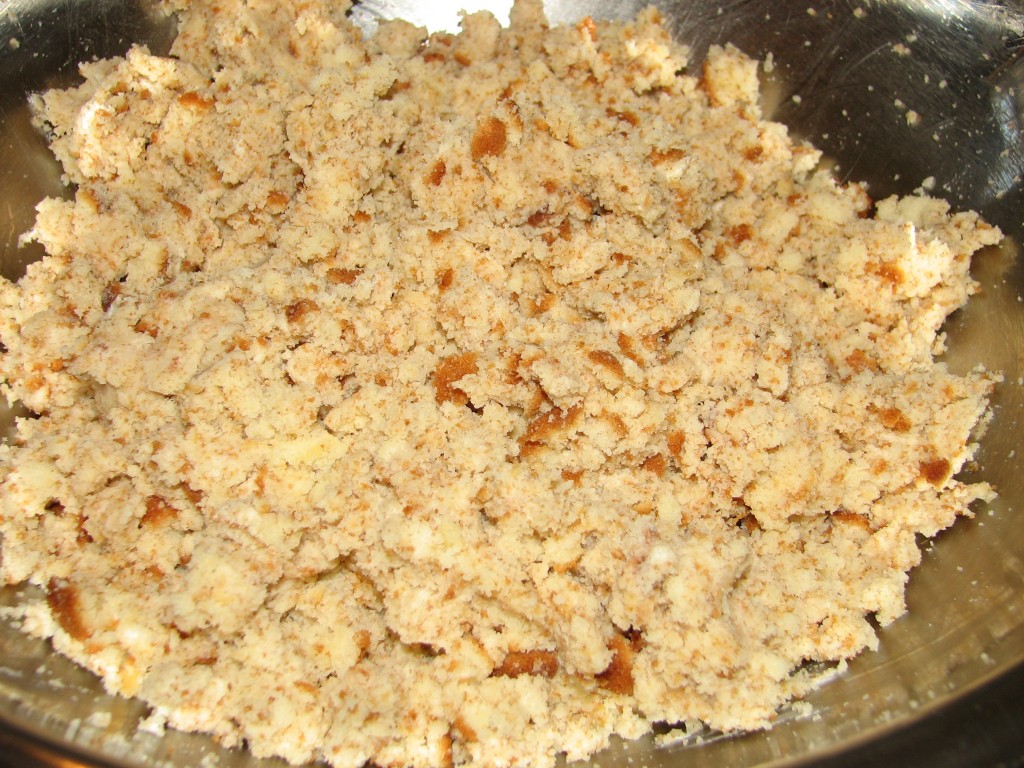 Add the frosting and stir well until the cake has a cookie dough texture. Use your hands if needed.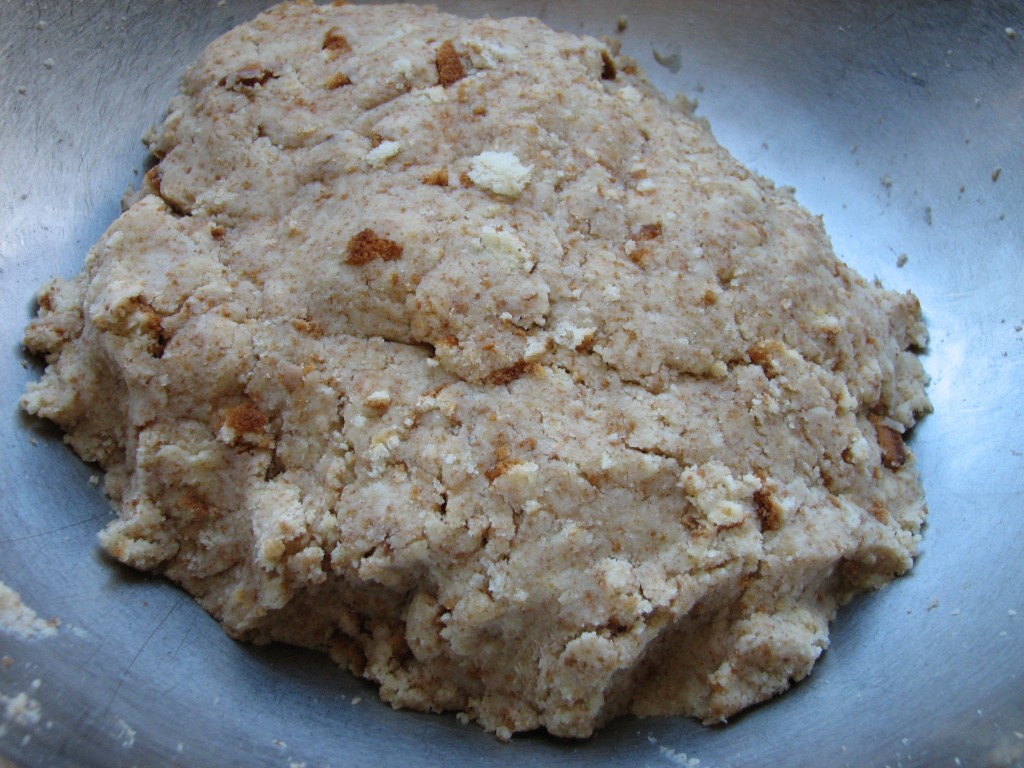 Line a baking sheet with wax or parchment paper.
With your hands, roll the cake dough into balls and place them on the prepared cookie sheet (Mine were about the size of a golf ball, but you can make them smaller if you like).
Place the cookie sheet in the fridge, and in the mean time melt the chocolate.
Take the cake balls out of the fridge and dip them in the melted chocolate using a fork and letting the excess chocolate drip before placing them back on the cookie sheet.
Decorate your cake balls with sprinkle when the chocolate is still soft.
I also used the left over white chocolate in which I added food coloring to decorate some of my cake balls. If you choose to do that, wait until the chocolate is firm.
Place your cake balls in the refrigerator until the chocolate is firm.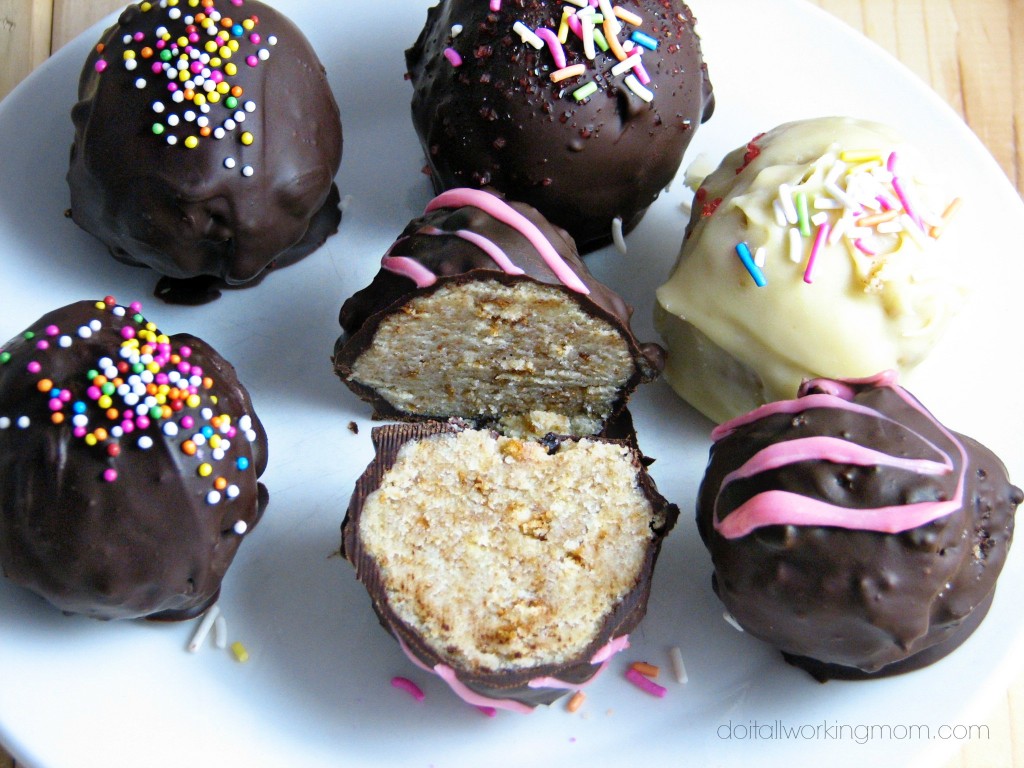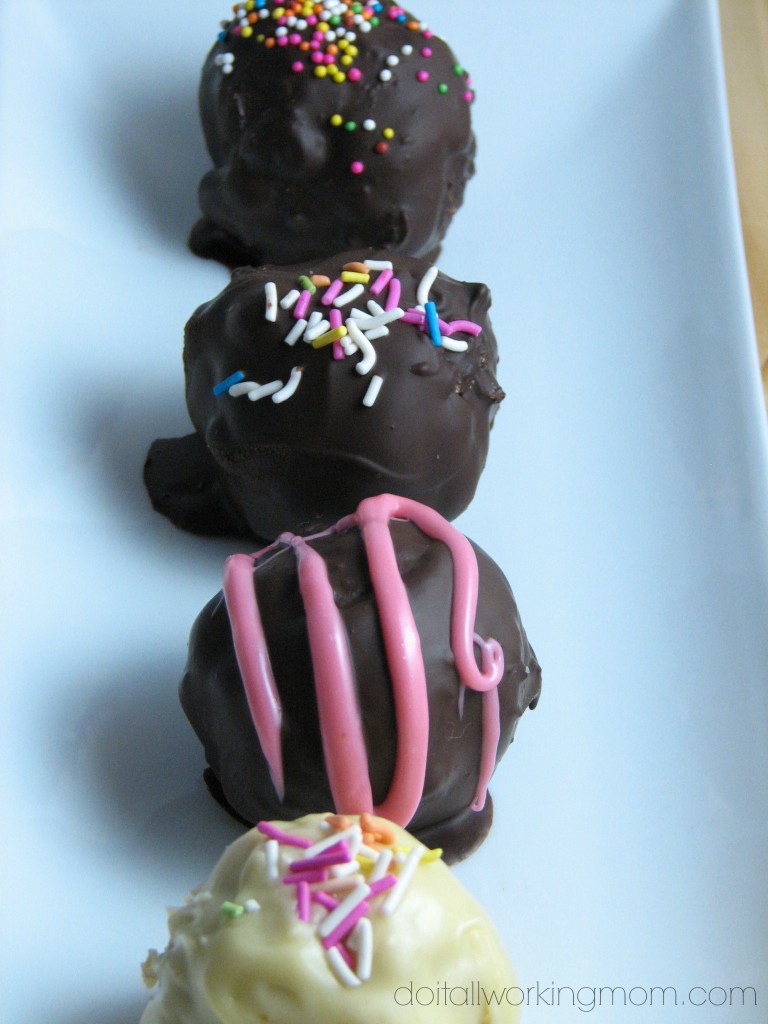 Hope you enjoy these delicious and Easy Cake Balls.
Thanks for visiting Do It All Working Mom.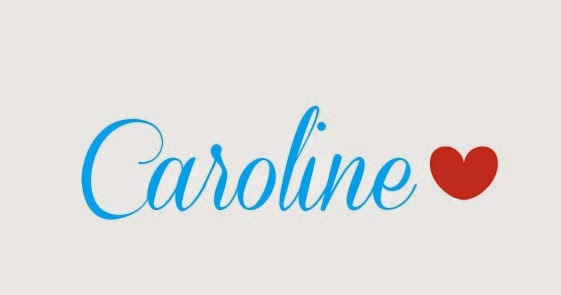 (Visited 1,566 time, 1 visit today)