Valentine's Day is coming soon, only 9 days left! I have more cute, easy and inexpensive Valentine's Day Decorations for you today. For 3$, you can make these cute Valentine's Day Decorated Candles and for the same price, this great Valentine's Day Frame.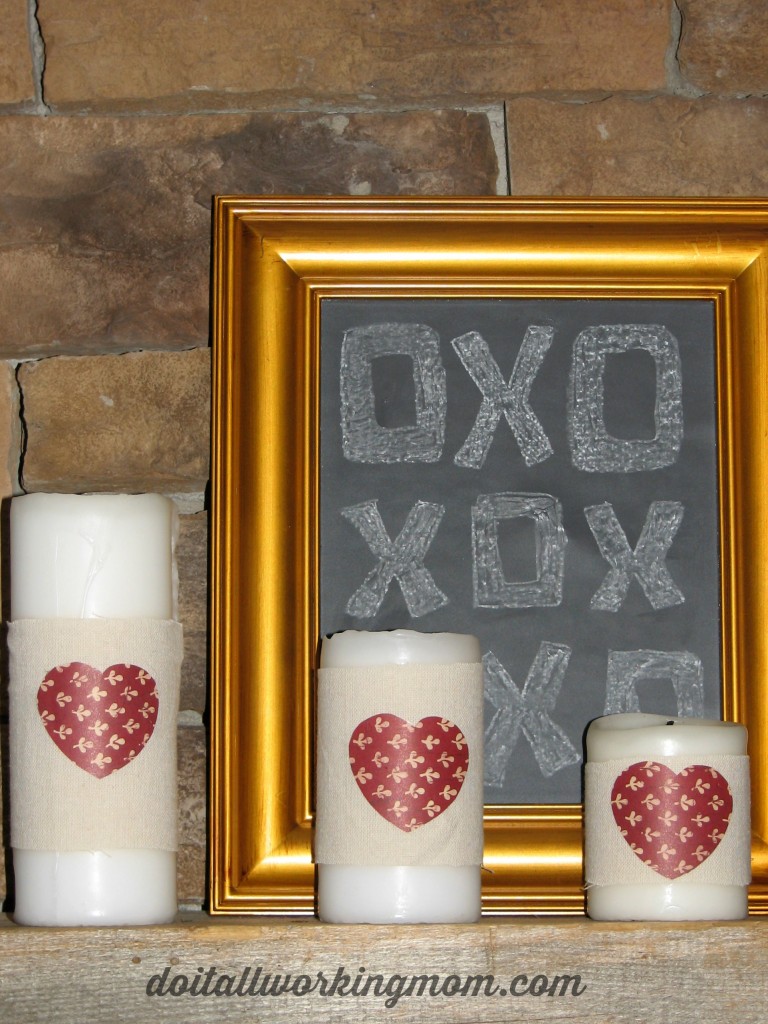 Candles
I bough 3 candles of different heights at the dollar store, took a piece of fabric I had at home, and cut 3 stripes of fabric long enough to wrap around the candles. With a glue gun, I glued the fabric to the back of the candles. I then glued a hearth made from red craft paper to the front of the candles.
Frame
I bough a frame at the dollar store and added a piece of adhesive chalkboard paper to the middle of the frame. You can also use black chalkboard paint.
Those Valentine's Day decorations were so easy to make, and they look absolutely beautiful on my mantel. As you can see, I also made a cute banner out of craft paper.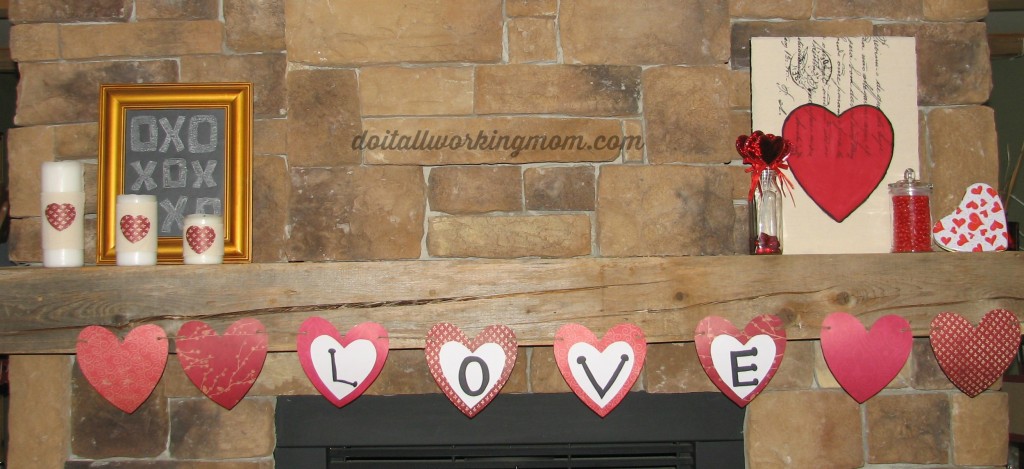 More Valentine's Day Ideas:
DIY Valentine's Day Canvas Heart
Valentines Day Decorated Branches
Easy Valentine's Day 3 Course Meal Recipes
Thanks for visiting Do It All Working Mom.
(Visited 291 time, 1 visit today)