For the past couple of weeks, I've been rearranging and redecorating our basement. I removed everything from the walls, repainted light grey, added new curtains (see HERE), wall decorations and cushions. I now love our new basement, but I'm not done; I'm decorating the office part of it now. I promise to do a post with the before and after pictures as soon as I'm done.
I had an old cork board on the wall that I really didn't want to put back up, so I decided to give it a makeover. Here is what I did.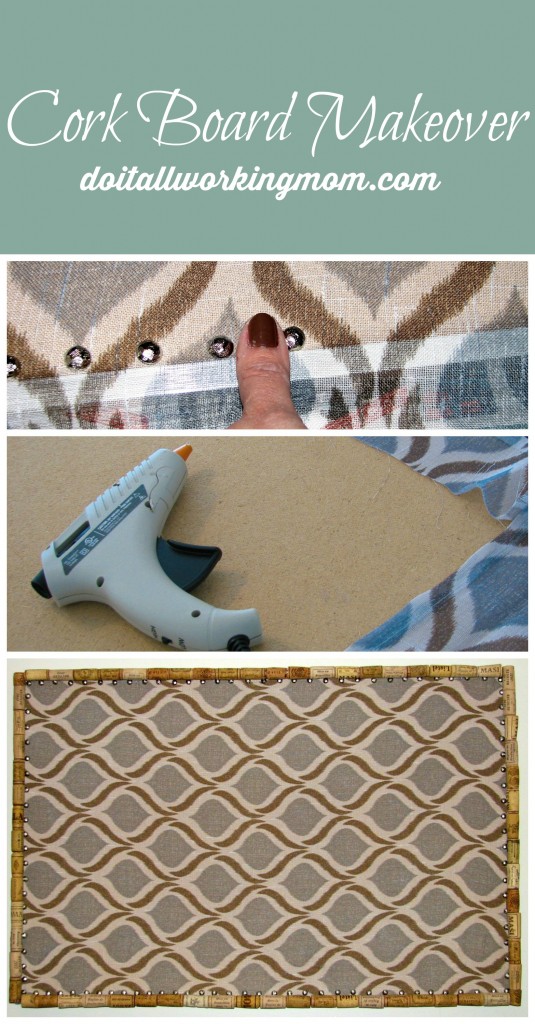 Cork Board Makeover
Remove the frame hangers from the back of your cork board.
Iron your fabric (try using a fabric that is not see threw like the one I used).
Cut a piece of fabric to fit your cork board, leaving enough fabric all around to be able to glue it to the back of your cork board.
Spray the front of your cork board with adhesive spray.
Glue you fabric to the top of the cork board making sure the surface is smooth.
Insert your nail heads or thumb tacks all around your board using your thumb to measure spacing (if you use nail heads make sure they're not to long or they will go threw your board and stick out in the back).
Turn your board around and glue the fabric to the cork board with a glue gun.
Reinstall the frame hangers.
I used a glue gun and added wine corks all around my board, but that's optional.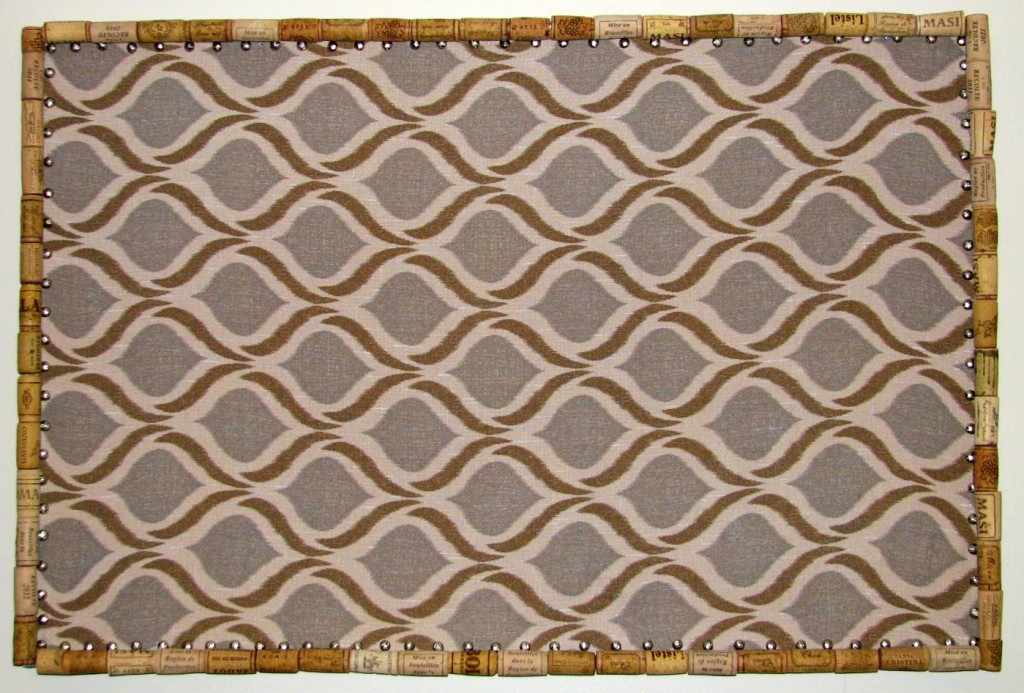 That cork board looks great hanging over my new desk. Love it!
 Thanks for visiting Do It All Working Mom.
(Visited 876 time, 1 visit today)