Last week, I shared with you my Christmas Inside Decoration Ideas and today, I am sharing my Christmas Container and Outdoor Decoration Ideas. Easy Christmas projects that will make your home inviting for the Holidays.
I like to keep my Christmas decorations simple, not to expensive, rustic and easy to make. I don't know about you, but I don't have lots of time to spend decorating, but I still want things to look great.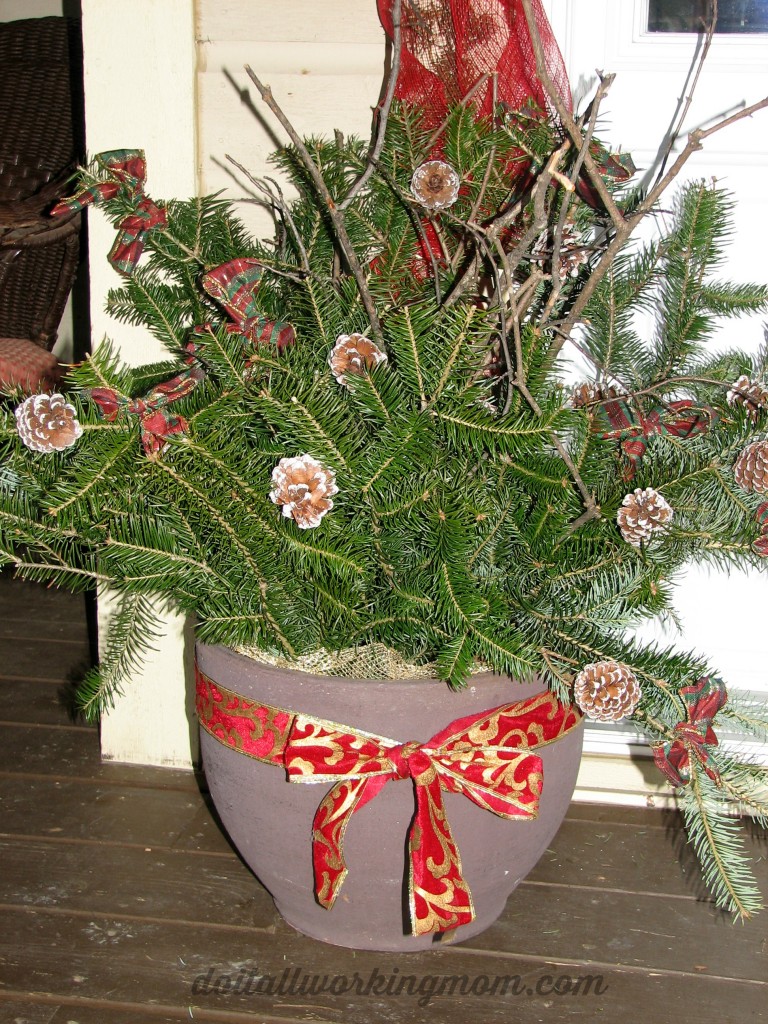 This Christmas container is really easy to make. First I added foam to the bottom of my container, then I added little branches that I found in my yard in the middle of the container. After that I used some of the branches that my husband had cut from the bottom our Christmas tree and I placed them all around the other branches. I added a red ribbon around the container, fake pine cones, bows and burlap in the container.
You can see how nice the container looks on my front deck. I decorated our front door with fake pine, ornaments and decorative red poly mesh netting. I added a nice wreath and my kids added window decals on the inside, and my husband took care of piling wood in front the of the door. No comments LOL.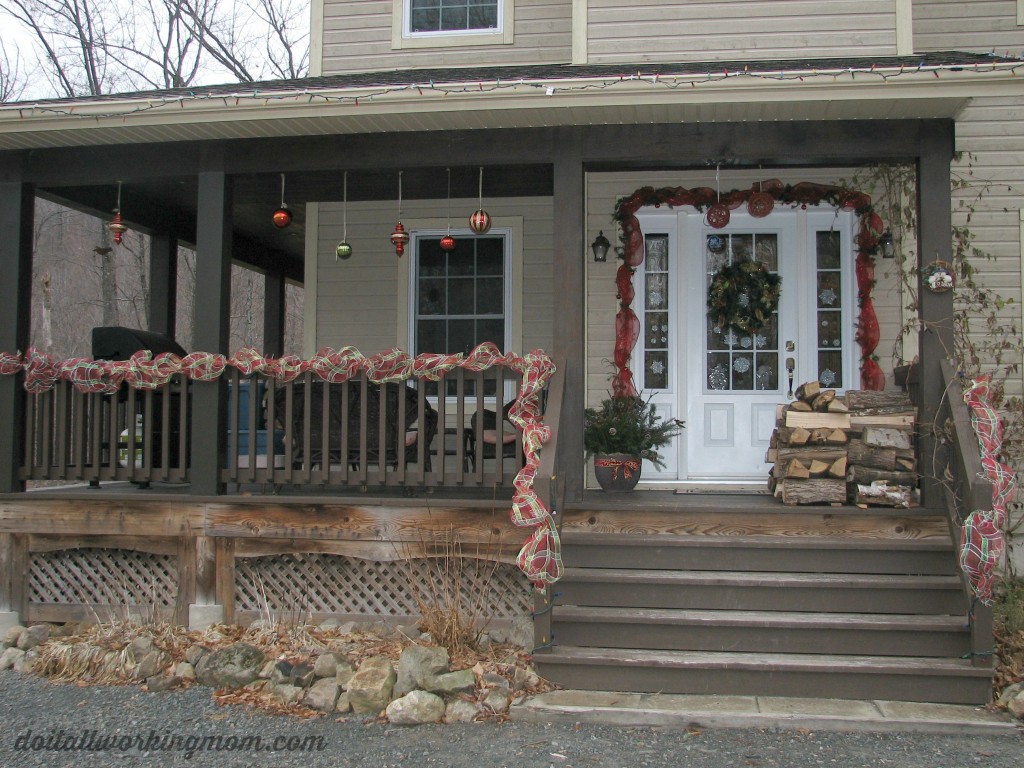 I hung ornaments along the deck and above the front door. I also installed decorative poly mesh netting along the railing. There are Christmas lights under the netting, it looks really nice at night time.
I've decorated our shed with a hay wreath and decorative poly mesh netting.
Hope I inspired you!
You can find more Christmas ideas here: Christmas
Thanks for visiting Do It All Working Mom.
**This post contains affiliate links and I will be compensated if you make a purchase.**
(Visited 966 time, 1 visit today)