The kids and I decorated the house for Christmas last Sunday. Well mostly I, the kids got everything out of the Rubbermaid's, took what they wanted to play with and left me to decorate for the rest of the afternoon. It's a good thing Christmas decorating is on my "things I love to do" list!
I though I would share with you today some pictures of my budget friendly Christmas decor. In doing so, I hope you all get inspired and start decorating your home for the Holidays.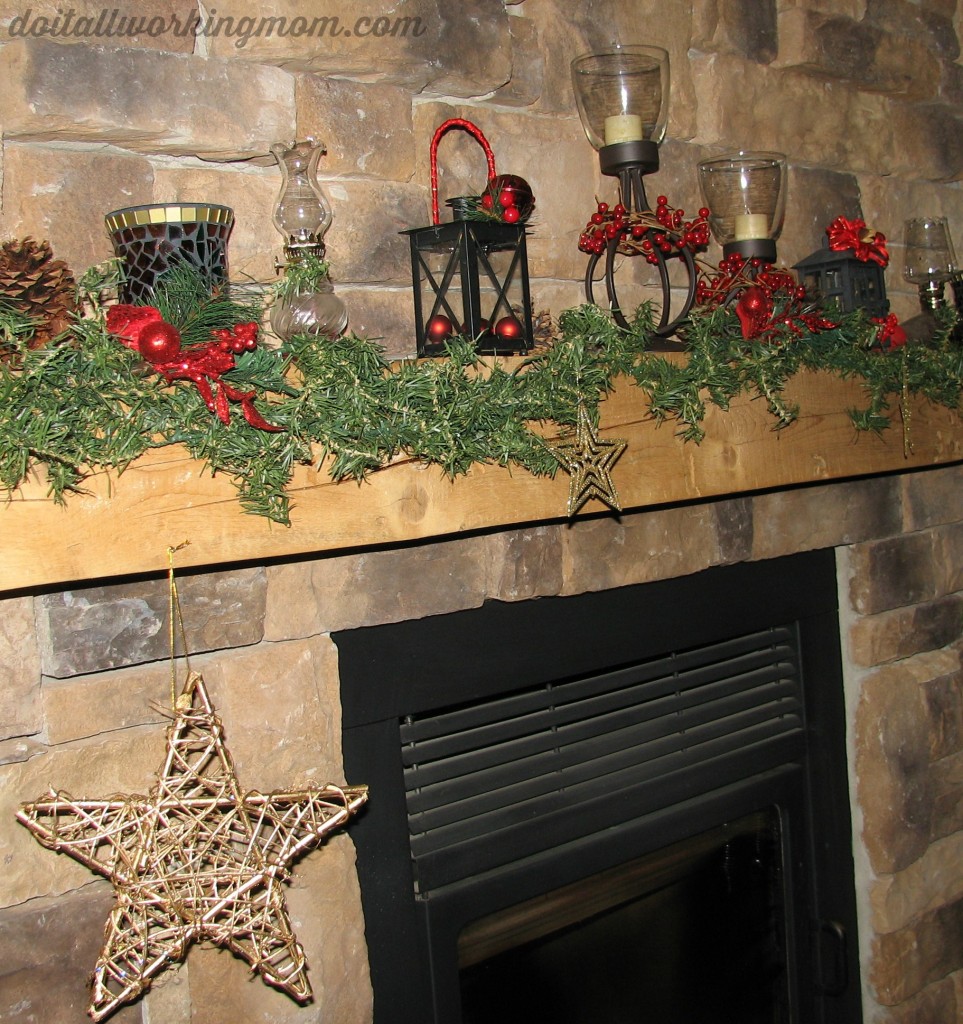 Everything on that picture except for the chandeliers in the middle comes from the dollar store. I think I did a pretty good job decorating our mantel for about $10.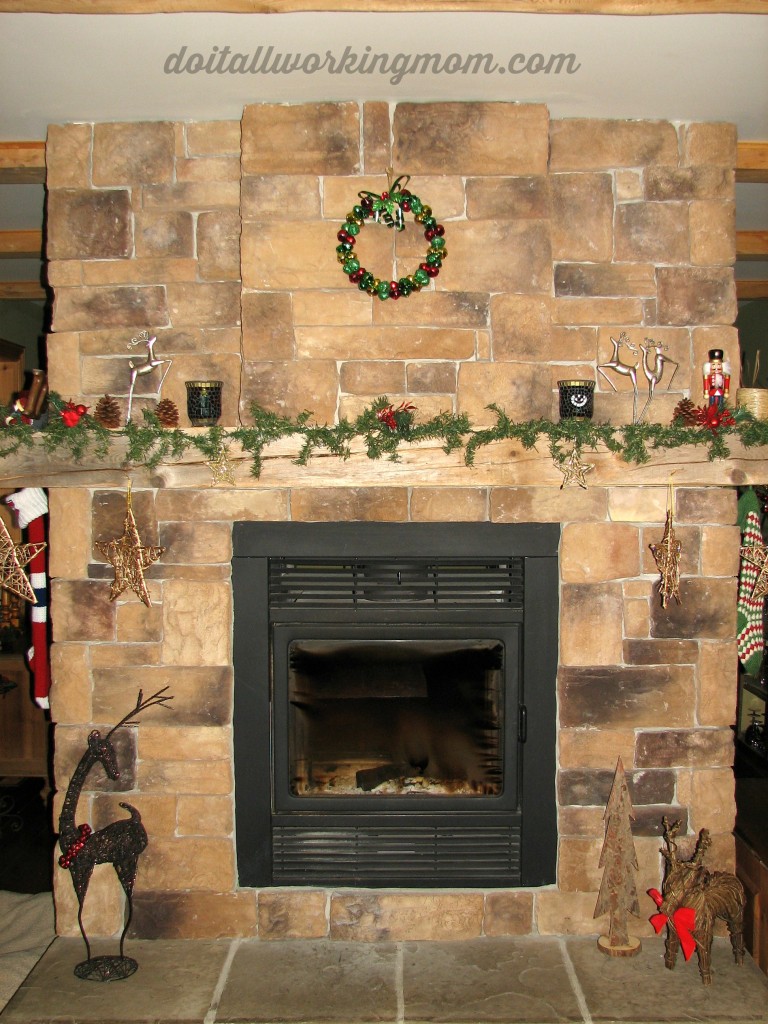 On this side of our fireplace, you have more expensive pieces but their still pretty cheap, $15 for the dears, $10 for the wooden tree and $7.99 for the wreath.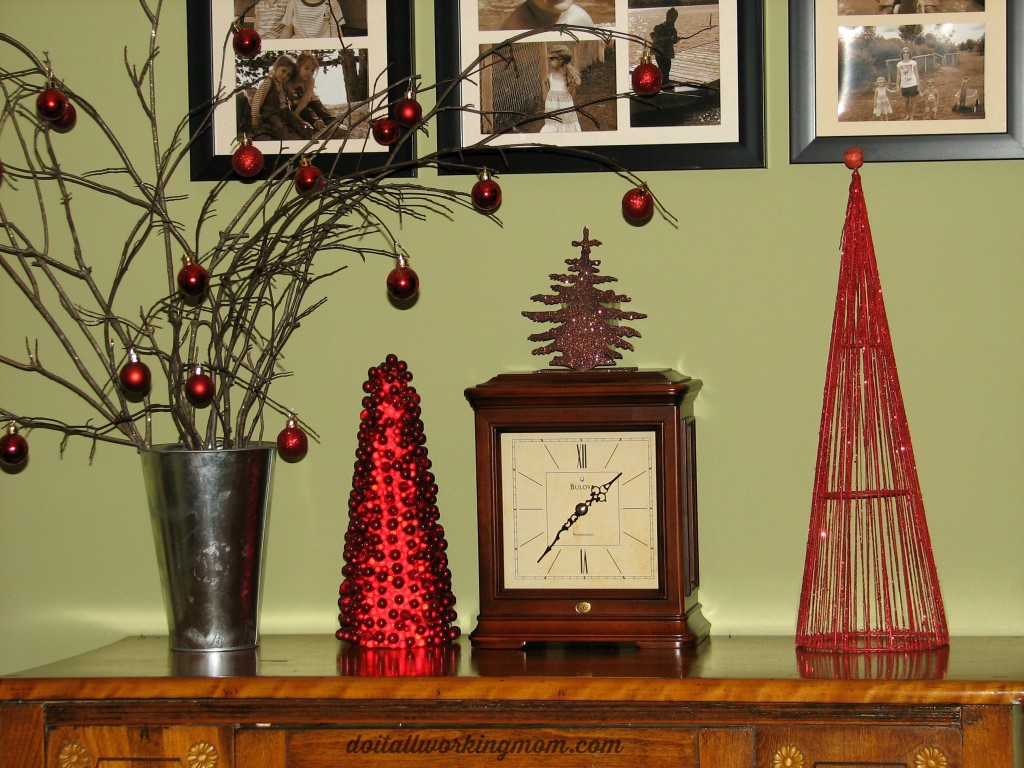 Here again, everything comes from the dollar store.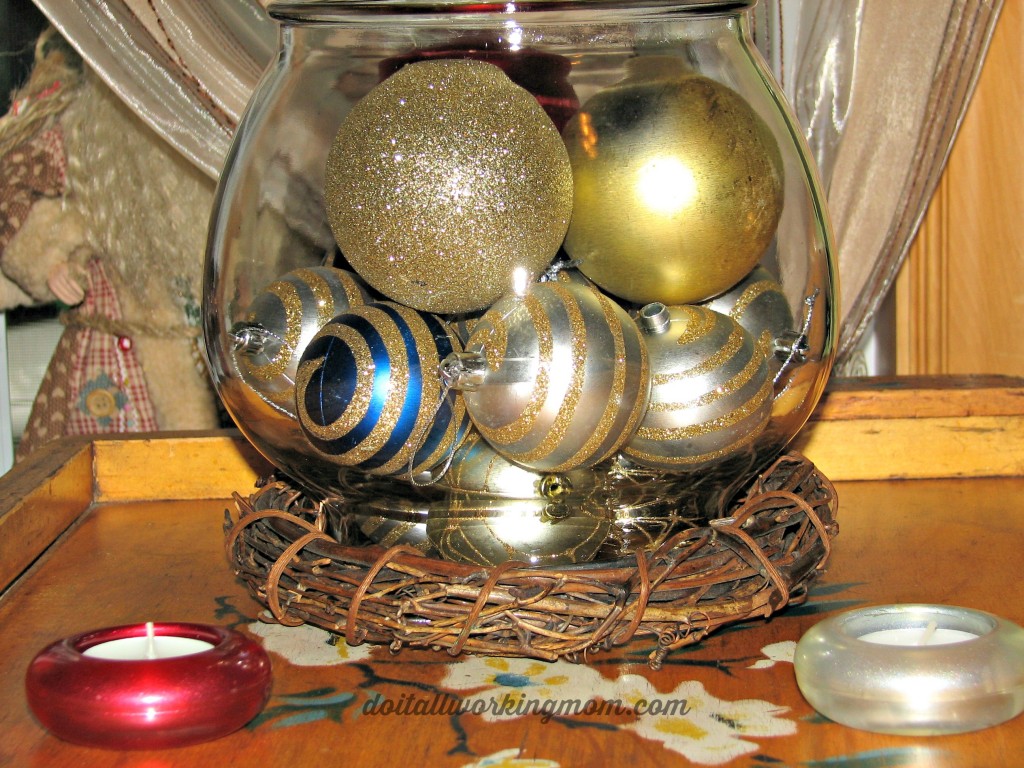 I'm better at keeping Christmas ornaments then fish! My kids would approve.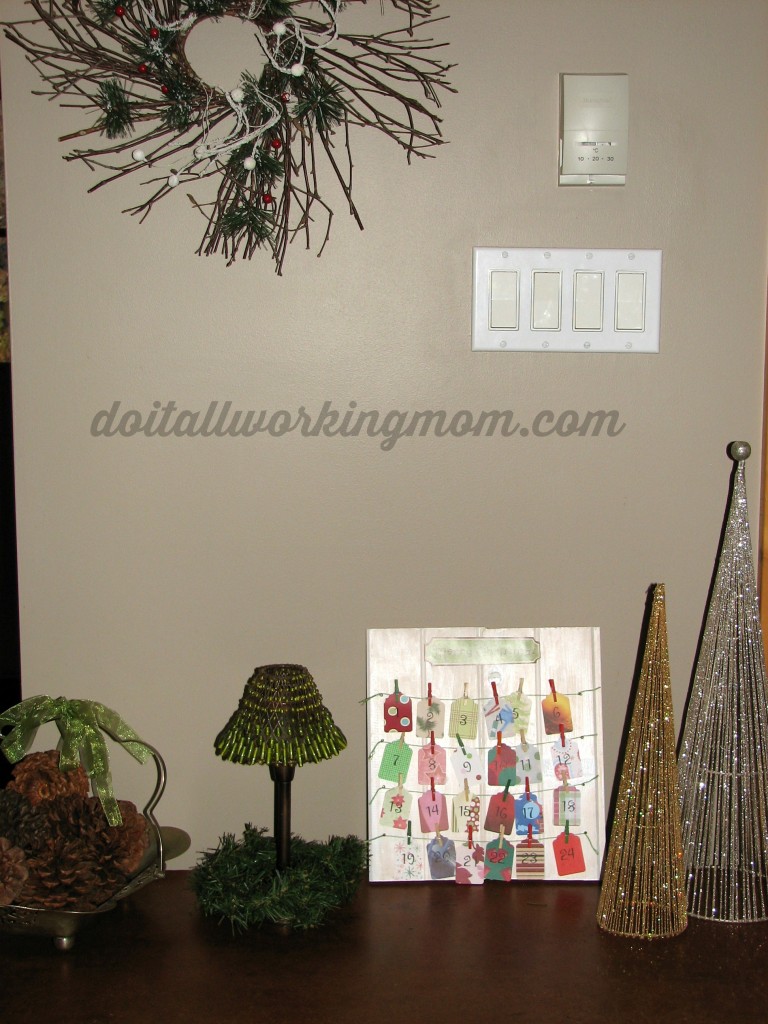 Got the chandelier lamp and silver tray at a garage sale for $1, the sparkling trees at the dollar store and I made the advent calendar myself. You can find my post on how to make a Christmas Activities Advent Calendar HERE and also 75+ Advent Calendar Activity Ideas.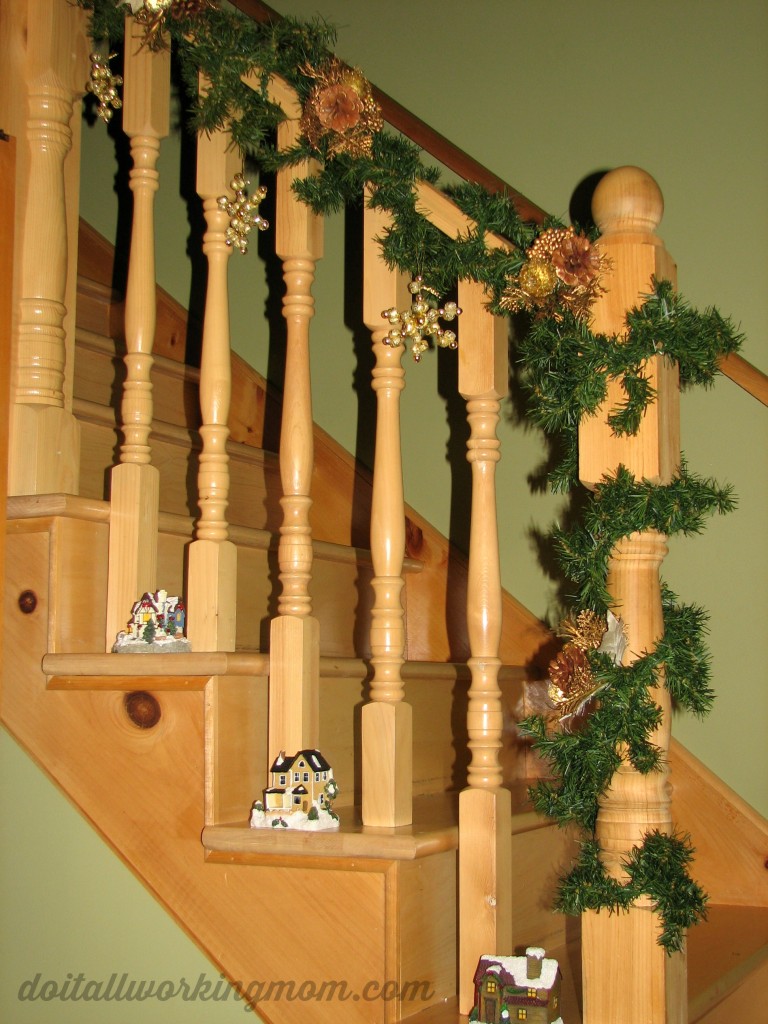 Again, everything here comes from the dollar store! I guess I'm pretty cheap LOL, but why pay more when you can have a really nice Christmas decor at a really low price?
Hope you like our Christmas decorations, we sure do. Now I'm ready to start cooking, baking and wrapping gifts! I will be sharing with you later this week our outside Christmas decorations, again very affordable! So come back for a visit.
You can find more Christmas ideas here: Christmas
Thanks for visiting Do It All Working Mom.
(Visited 745 time, 1 visit today)