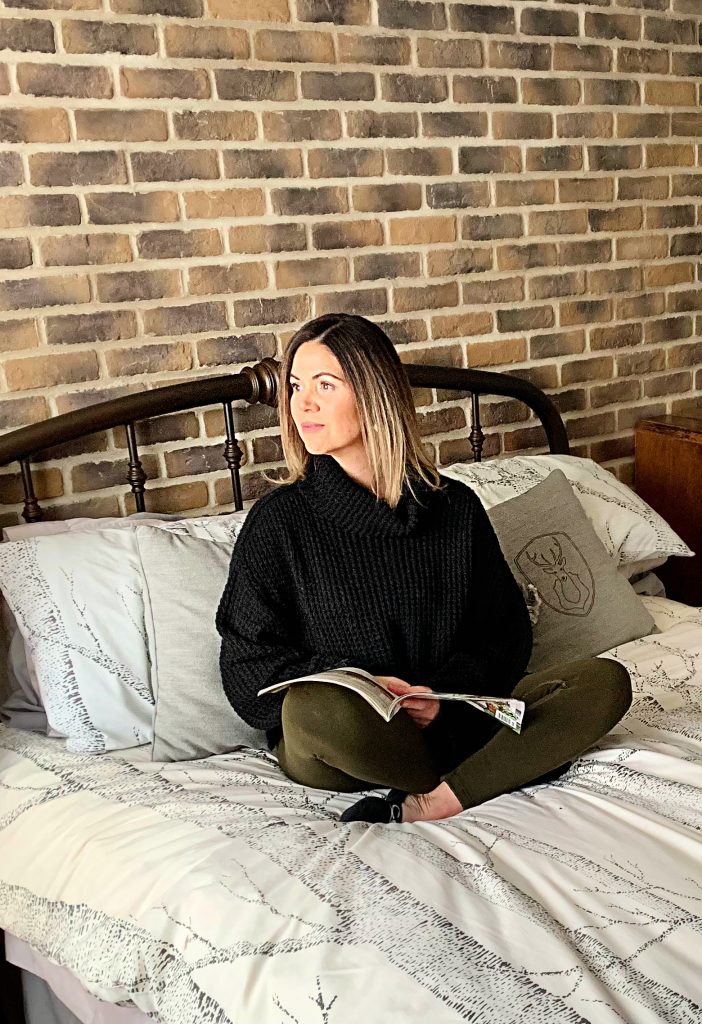 1- Declutter your home
If you follow me on Facebook you've seen a lot to give away lately. Well that's what I do, I decided to declutter my house. It's quite simple! Ask yourself if you really need everything you have and if the answer is no, pay it forward! It feels so good, you have no idea! Also look at your decorative items. If you don't like it anymore, donate!!! It is better to have an empty space on a piece of furniture or a wall than to look at something you don't like day after day. It sure takes a bit of time, but trust me. You will feel so good and light afterwards!
1- Désencombrez votre maison
Si vous me suivez sur Facebook vous avez vu plein de choses à donner ces derniers temps. Bien c'est ce que je fais, j'ai décidé de désencombrer ma maison. C'est assez simple! Demandez-vous si vous avez vraiment besoin de tout ce que vous possédez et si la réponse est non, donnez au suivant! Ça fait tellement de bien, vous n'avez pas idée! Passez aussi vos articles de déco. Si vous n'aimez plus, donnez !!! Il vaut mieux avoir un espace vide sur un meuble ou un mur que de regarder à tous les jours, plusieurs fois par jour un cadre ou une déco qu'on n'aime pas du tout! C'est certain que ça prend un peu de temps mais croyez-moi. Vous vous sentirez tellement bien et légère après!
2- Put away your things.
The pleasure and satisfaction that comes from a tidy and clean place…. It's crazy! Yes! With children it is sometimes difficult, but make sure you have a room in your house, whether it is your office or your bedroom, where you can go and sit for a few minutes and enjoy the calm that this tidy room provides.
2- Rangez vos choses.
Le plaisir et la satisfaction que procure un endroit bien rangé et propre…. C'est fou! Oui! Avec les enfants c'est parfois difficile, mais gardez-vous un endroit pièce dans votre maison, que ce soit votre bureau ou votre chambre à coucher, ou vous pouvez aller vous asseoir quelques minutes et profiter du calme que cette pièce bien rangée procure.
3- Plan your meals
Every Thursday or Friday, look at the new flyers of the week and plan your meals for the week accordingly to the specials and the time you have each day (work, appointments, children's activities)… Friday, Saturday or Sunday morning, go grocery shopping and clean your fruits and vegetables well. On Sunday, prepare a few small dishes as needed, if your schedule does not allow you to do it day by day. Not only does it take away a lot of stress, but you'll eat better and you'll save money!
3- Planifiez vos repas
Chaque jeudi ou vendredi, regardez les nouveaux circulaires de la semaine et planifier vos repas de la semaine en conséquence des spéciaux et du temps que vous avez chaque jour (travail, rendez-vous, activités des enfants) … Le vendredi, samedi ou le dimanche matin, allez faire votre épicerie et nettoyez bien vos fruits et légumes. Le dimanche, préparez quelques petits plats au besoin, si votre horaire ne vous permet pas de le faire au jour le jour. Non seulement ça enlève un gros stress mais vous mangerez mieux et vous économiserez de l'argent!
4- Make a list of your little pleasures
Small pleasures are something simple, that costs almost nothing and that makes you feel good! A good latte, a glass of wine, watch a good movie, read a book, go for a walk, snowshoe, swim in the pool, go to the cottage, go fishing, play a game with the family, take a bubble bath, listen to music, take a nap, do some photography….
4- Faites une liste de vos petits bonheurs
Les petits bonheurs, c'est quelque chose de simple, qui ne coute rien ou presque et qui te fait du bien! Un bon café au lait, un verre de vin, regarder un bon film, lire un livre, aller marcher, faire de la raquette, une baignade dans la piscine, aller au chalet, aller à la pêche, jouer à un jeu en famille, prendre un bain moussant, écouter de la musique, faire une sieste, faire de la photographie….
5- Take time for yourself
Now that you have made the list of your little pleasures, take some time for yourself and choose an activity on this list and GO!!! Making time for yourself is a must! It is to fill up with energy, it is to give yourself love and in this way you will be able to face the day which can sometimes be very busy.
5- Prendre du temps pour vous
Maintenant que vous avez fait la liste de vos petits bonheurs, prenez du temps pour vous et choisissez une activité sur cette liste et GO !!! Se réserver du temps, c'est un must! C'est faire le plein d'énergie, c'est se donner de l'amour et de cette façon vous serez en mesure d'affronter les journées qui peuvent parfois être très charges.
6- Get organized and stop procrastinating
Find yourself a day in the week to plan your week. The ideal is Saturday or Sunday but go according to your schedule.What needs to be done this week. What takes priority and what can wait. Then write down the important things in your planner and in a separate box write down all the things you would like to do but which are not priorities. It's important not to procrastinate and follow your plan for the essentials and if you have the time and the desire, go take a look at your less important list and do the things you feel like doing. By organizing yourself this way, you won't forget any important appointments or tasks and in the end, you will have more time to do what you really want to do. Your little pleasures perhaps?
6- Organisez-vous et arrêtez de procrastiner
Trouvez-vous une journée dans la semaine pour planifier votre semaine. L'idéal c'est le samedi ou le dimanche mais allez-y selon votre horaire.
Qu'est-ce qui doit être fait cette semaine. Qu'est ce qui est prioritaire et qu'est ce qui peut attendre. Ensuite inscrivez à l'agenda les choses à importantes et dans une case à part inscrivez toutes les choses que vous aimeriez faire mais qui ne sont pas des priorités. Il est important de ne pas procrastiner et de suivre votre plan pour les chose essentielles et si vous avez le temps et l'envie, allez jeter un coup d'oeil à votre liste moins importante et faites les choses que vous avez envie de faire. En vous organisant de cette façon, vous n'oublierai aucun rendez-vous ou tâche importante et en bout de ligne, vous aurez plus de temps pour faire ce que vous avez vraiment envie de faire. Vos petits bonheurs peut-être?
7- Limit social media
It's crazy how much time you have to do things when you're not spending it on Facebook, Instagram and TikTok lol… How many times have you taken your phone to go and send a message or just watch something quickly and boom… you've been on your cell for over an hour!? Schedule times for your phone, especially if you receive multiple messages. This will prevent you from doing your important tasks for the day.I know it's easier said than done, but it's important. When you get home, put your cell in another room and when you're done with your things, then you can enjoy a bit! You'll be surprised how much time you'll save by turning off your phone!
7- Limitez les réseaux sociaux.
C'est fou tout ce qu'on a le temps de faire quand on ne passe pas son temps sur Facebook, Instagram et TikTok lol… Combien de fois avez-vous pris votre téléphone pour aller envoyer un message ou simplement regarder quelque chose vite fait et boom… ça fait plus d'une heure que vous êtes sur vote cell !? Céduler des temps pour votre téléphone, surtout si vous recevez plusieurs messages. Ceci vous empêchera de faire vos taches importantes de la journée.
Je sais que c'est plus facile à dire qu'à faire mais c'est important. Quand vous rentrez à la maison, mettez votre cell dans une autre pièce et quand vous avez terminé vos choses, profitez-en un peu! Vous serez surprise du temps que vous gagnerez en éteignant votre téléphone!
I hope these little tips will help you reduce some stress in your everyday life!
J'espère que ces petits conseils vous aideront à réduire un peu de stress dans votre vie de tous les jours!
Thanks for visiting Do It All Working Mom.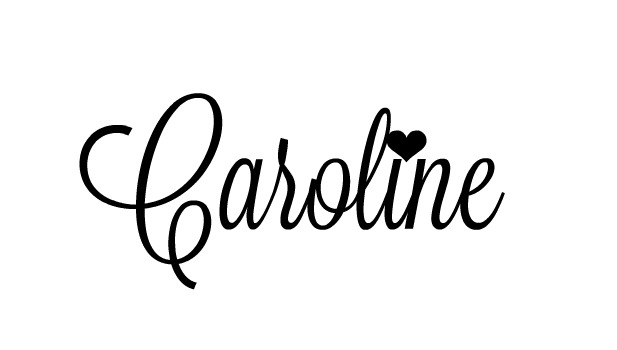 (Visited 113 time, 1 visit today)