(Version française plus bas)

The 7 things to do for a flawless complexion!


1- Skin care
I know I say it often but a good skin care routine is the basis! The basis for beautiful skin and beautiful makeup.
Gentle cleanser, moisturizer, eye cream if necessary and a gentle exfoliant or scrub once a week to get rid of dead cells and impurities that dull the complexion and prevent the beautiful finish of your makeup.
2- A good face primer
A make-up base is essential for a perfect complexion! The base forms a protective barrier on your skin. It smoothes the skin reducing the appearance of fine lines and pores. It allows your foundation to spread evenly and prolongs its wear.
3- Choose the right shade of foundation or BB cream and the product that suits your skin type.
It is so important to choose the shade that suits you. It is normal not to have the same shade in winter as in summer. Little advice! Don't try to take your foundation darker to give yourself a more tanned complexion. This is exactly why we put on a bronzer!
It is also important to choose a product that is appropriate for your skin type. An oil base foundation is not ideal for oily skin unless you have a very good setting powder and a pressed powder foundation is really not ideal for dry skin.
4- Use the right tools
It is worth investing in a good kabuki brush for applying your foundation and a good brush suitable for applying your concealer. You will immediately see a difference in the finish of your makeup
5- Use only the amount of product needed.
Do you know the English expression "less is more"? Start with a small amount of foundation, BB cream or concealer. It is better to add more if necessary than to put too much. When we apply our foundation or BB cream, we start with the center of the face and we blend the product towards the outside of the face.
6- Apply a small amount of setting powder using a suitable brush or sponge.
Not only will the setting powder keep your makeup in place all day, it absorbs excess oil, reduces the appearance of pores and covers imperfections, giving your skin a flawless finish!
7- Last but not least, a setting spray
When your make-up is finished, apply a setting spray all over your face. It allows your makeup to stay in place and gives it a perfect finish! You can also spray a beauty blender with fixing spray and dab it all over your face.

_______________________________________________________________________________
Les 7 choses à faire pour un teint parfait!
Je sais je le dit souvent mais une bonne routine de soins de la peau c'est la base! La base d'une belle peau et d'un beau maquillage.
Nettoyant doux, hydratant, crème contour des yeux si nécessaire et un exfoliant doux ou gommage 1 fois semaine pour se débarasser des cellules mortes et des impuretés qui rendent le teint terne et nuisent au beau fini de votre maquillage.
2- Une bonne base de maquillage
Une base maquillage c'est essentiel à un teint parfait! La base forme une barrière protectrice sur votre peau. Elle lisse la peau réduisant l'apparence des ridules et des pores. Elle permet à votre fond de teint de s'étendre uniformément et prolonge sa tenue.
3- Choisissez la bonne teinte de fond de teint ou crème BB et le produit qui convient à votre type de peau.
C'est tellement important de choisir la teinte qui vous convient. Il est normal de ne pas avoir la même teinte l'hiver que l'été. Petit conseil! N'essayez pas de prendre votre fond de teint plus foncé pour vous donner une teint plus bronzé. C'est exactement pour ça qu'on met un bronzer!
Il est aussi important de choisir un produit approprié à son type de peau. Un fond de teint en baton n'est pas l'idéal pour une peau grasse à moins d'avoir un très bonne poudre fixatrice et un fond de teint en poudre pressé n'est vraiment l'idéal pour une peau sèche.
Il vaut la peine d'investir dans un bon pinceau kabuki pour appliquer votre fond de teint et un bon pinceau approprié pour l'application de votre correcteur. Vous verrez immédiatement une difference dans le fini de votre maquillage.
5- Utilisez seulement la quantité de produit nécessaire.
Connaissez-vous l'expression anglaise "less is more"? Commencez par une petite quantité de fond de teint, crème BB ou correcteur. Il vaut mieux en rajouter au besoin que d'en mettre trop. Quand on applique notre fond de teint ou crème BB, on débute par le centre du visage et on estompe le produit vers l'extérieur du visage.
6- Appliquer une petite quantité de poudre fixatrice à l'aide d'un pinceau approprié ou d'une éponge.
Non seulement la poudre fixatrice permettra à votre maquillage de tenir en place toute la journé mais elle absorbe l'eccès de sebum, réduit l'apparence des pores et couvre les imperfections ce qui donnera à votre peau un fini parfait!
7- Dernière chose mais non la moindre, une brume fixatrice
Quand votre maquillage est terminé, appliquer une brume fixatrice partout sur votre visage. Elle permet a votre maquillage de bien tenir en place et lui donne un finition parfaite! Vous pouvez utilisez un beauty blender si vous en avez envie!
Did you find this useful? Please take the time to leave me a comment.
Avez-vous trouvé ces infos utiles? S.v.p. prenez le temps de me laisser un commentaire.
Thanks for visiting Do It All Working Mom.
Merci d'avoir visité Do It All Working Mom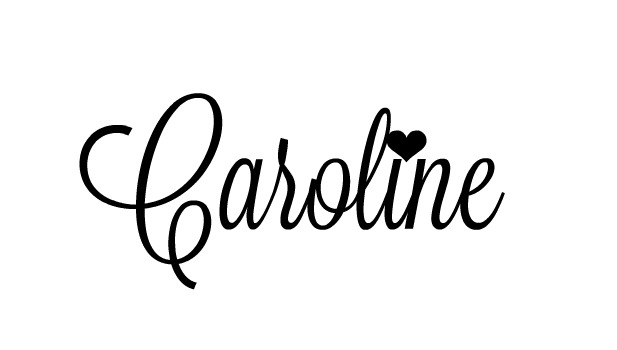 (Visited 207 time, 1 visit today)