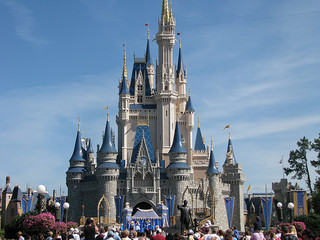 After all these years of dreaming about going to Disney, it's finally official: We're going to Walt Disney World! We had been saving money for a little while to go to Disney, but thanks to my parents, we're able to make our dream come true quicker then we thought. I'm so lucky to have such generous and considerate parents. They're always there when we need them, and would do anything to see their kids and grand-kids happy.
There are so many things to plan and think about when organizing a trip to Disney. It's a good thing I have a friend that's been to Disney before and is going out of her way to help me, thank you so much Val. What's good about all this planning, is that when I'm done, I'll be able to help someone else plan their magical dream vacation.
It's a lot to think about and organize, but at the same time it's fun and so exciting! I haven't gone to Disney yet, and I'm ready to plan my next Disney vacation LOL.
I was a little bit last minute to plan my Disney vacation. I had no idea you had to start reserving restaurants 180 days in advance. I still managed to get great spots, but next time, I'll be ready 6 months before so I can reserve the most popular restaurants. I'm still hoping some people cancel,  and we get a spot for dinner in the Magic Kingdom castle, but it's not the end of the world if we don't.
So if you have any Disney tips, please share them with me in the comment section. I will read and appreciate all of them. This is my first Disney post, I'll probably have many more in the months leading, and after our October Disney Vacation.
Thanks for visiting Do It All Working Mom.
(Visited 177 time, 1 visit today)