If you are entertaining during the Holidays and are wondering what to serve as a welcome drink besides beer and wine, why not serve your guests the Perfect Bloody Caesar? This cocktail is tasty, spicy and is perfect for any occasion. It's another version of the Bloody Mary.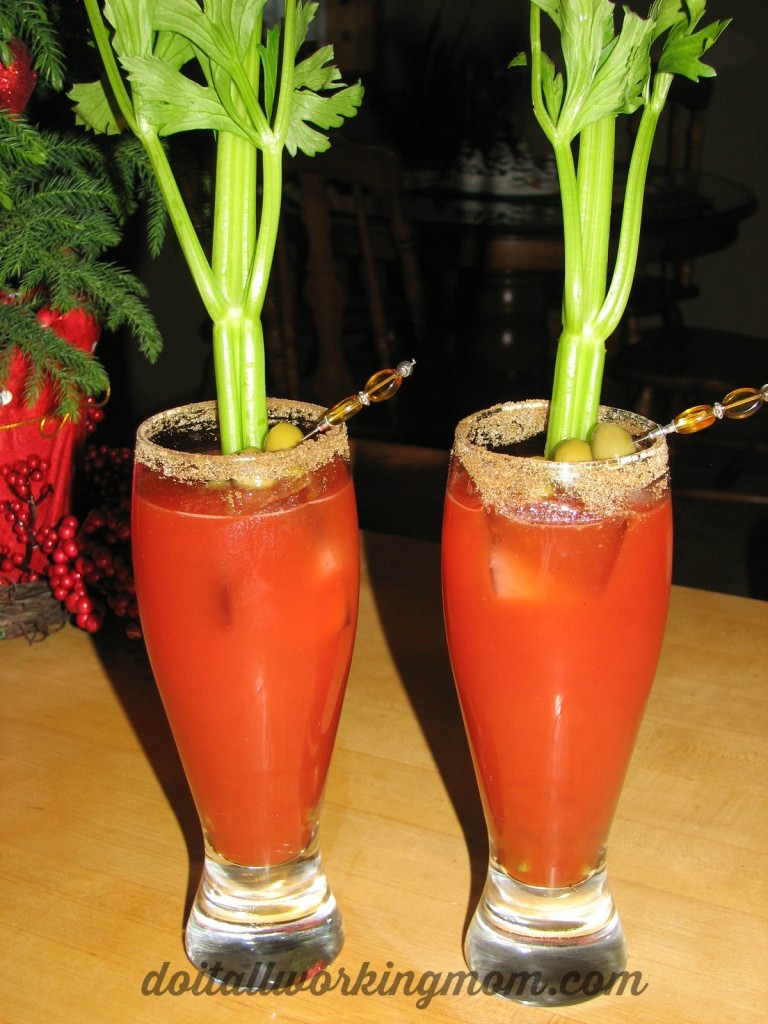 The main difference between a Bloody Caesar and a Bloody Mary, is that a Caesar is made with Mott's Clamato cocktail instead of tomato juice.
Ingredients
Fresh lemon juice (for rim)
Celery salt (for rim)
1 Celery stick (garnish)
2 to 3 ice cubes
1 1/2 ounce of vodka (for a tall glass)
Mott's Clamato cocktail
2-3 drops of Tabasco
2 drops worcestershire sauce
1 teaspoon of lemon juice
Salt and Fresh ground pepper
Olives (optional)
Instructions
1- Rim the glass with lemon juice and celery salt.
2- Add a celery stick to the glass.
3- Add 2 to 3 ice cubes.
4- Add Vodka
5- Fill your glass with Mott's Clamato cocktail
6- Add tabasco, Worcestershire sauce, lemon juice, salt and pepper.
7- Add olives on a stick if desired.
Everyone mixes their own drink with their celery stick. It's so good!!!
Enjoy!
Thanks for visiting Do It All Working Mom.
(Visited 3,206 time, 1 visit today)