If you've been following me for a while, you know by now that I love to decorate, cook and bake for Christmas. It's my favorite time of the year! I love to decorate with simple and inexpensive things. You can see more by reading my Budget Friendly Christmas Decoration Ideas post. Today, I came up with these Simple Christmas Mason Jar Decorations. They are so nice and easy to make.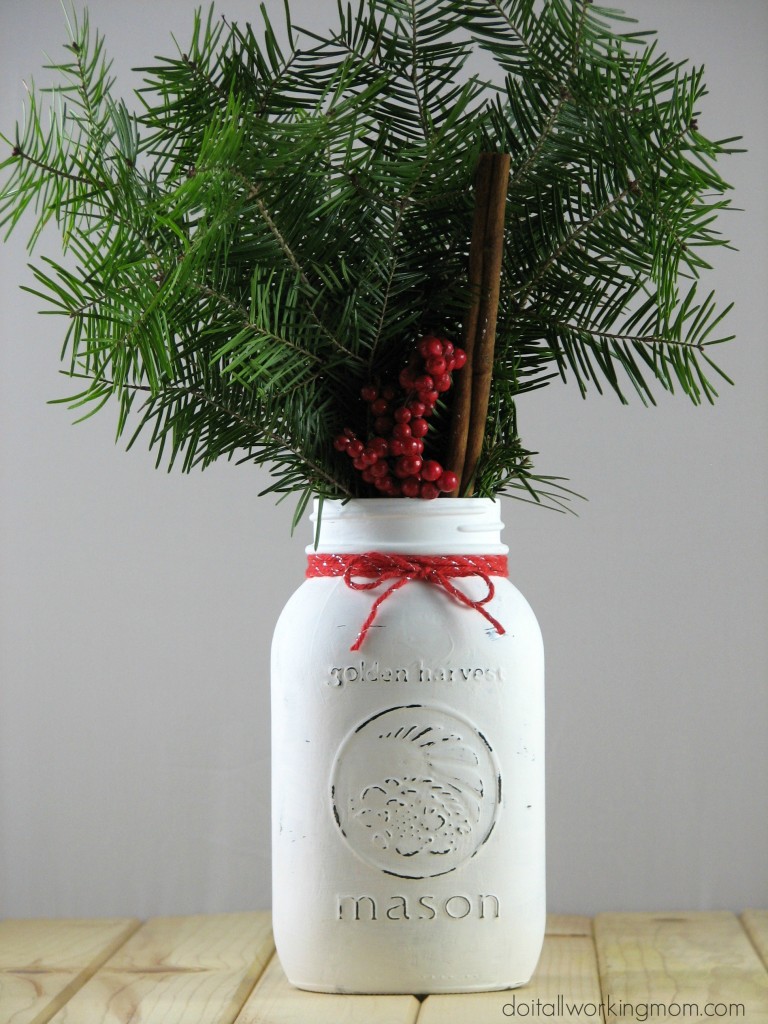 You will need:
1 mason jar
White acrylic paint
Paint brush
Nail file or sanding paper
Ribbon, burlap cord or thick thread.
Fir or spruce branches.
Fake red berries
Cinnamon sticks
It's so simple to make. First, I used white acrylic paint that I already had on hand, and gave the Mason jar two coats of paint, letting each coat dry completely. Then I used a nail file (you can use sand paper), and rubbed over the writing on the jar to gently remove the paint. It's that simple! You can then decorate the painted jar with burlap cord, ribbon, fir or spruce branches, berries, cinnamon sticks… Just use your imagination.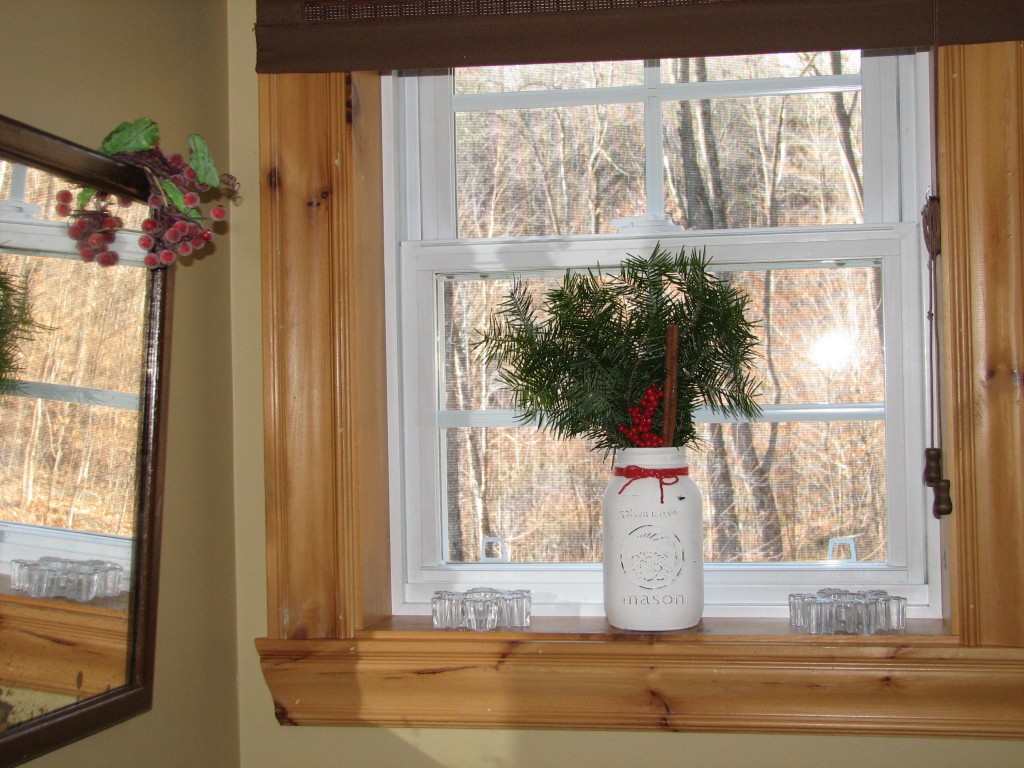 It crazy how something that simple can look so nice! I found the perfect spot for it on in our powder room.
For more great Christmas idea, click HERE.
Thanks for visiting Do It All Working Mom.
(Visited 3,410 time, 1 visit today)