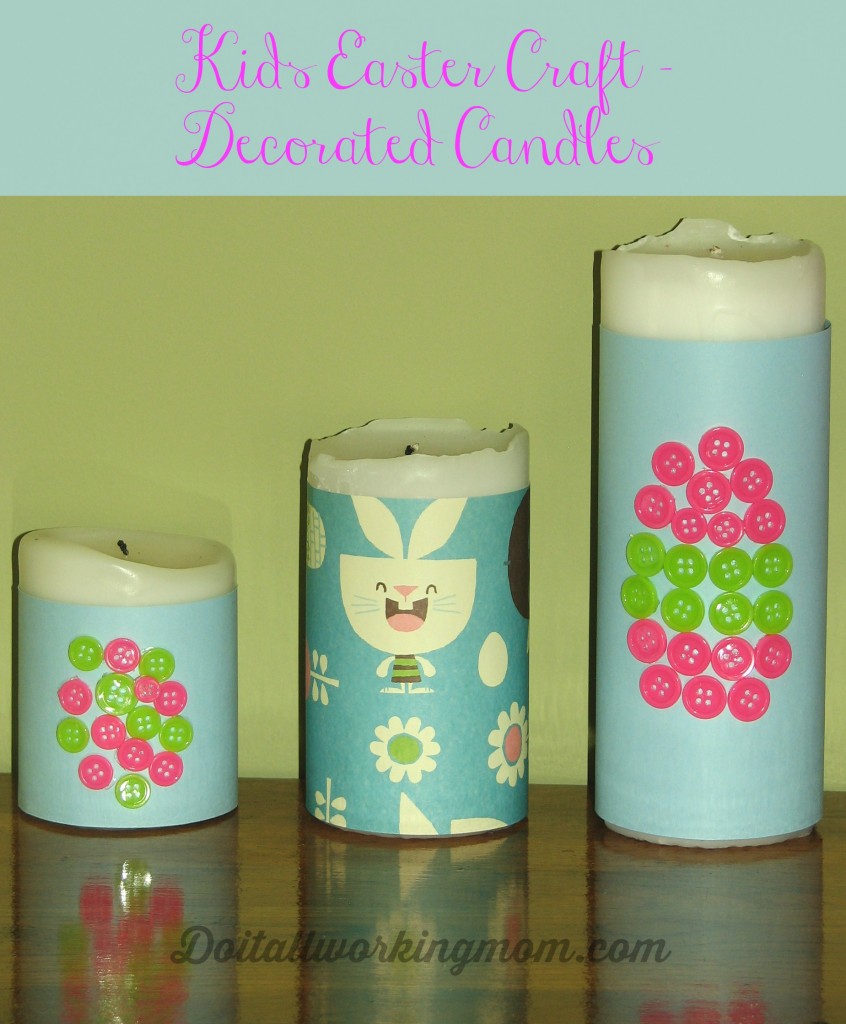 If you're looking for an easy, beautiful and fun Easter craft project to make with your kids, besides decorating Easter eggs; this is the one. My kids really enjoy doing arts and crafts, so when a Holiday comes, I always make sure I have a new fun craft project for them to do. This time, we had fun making Easter Decorated Candles.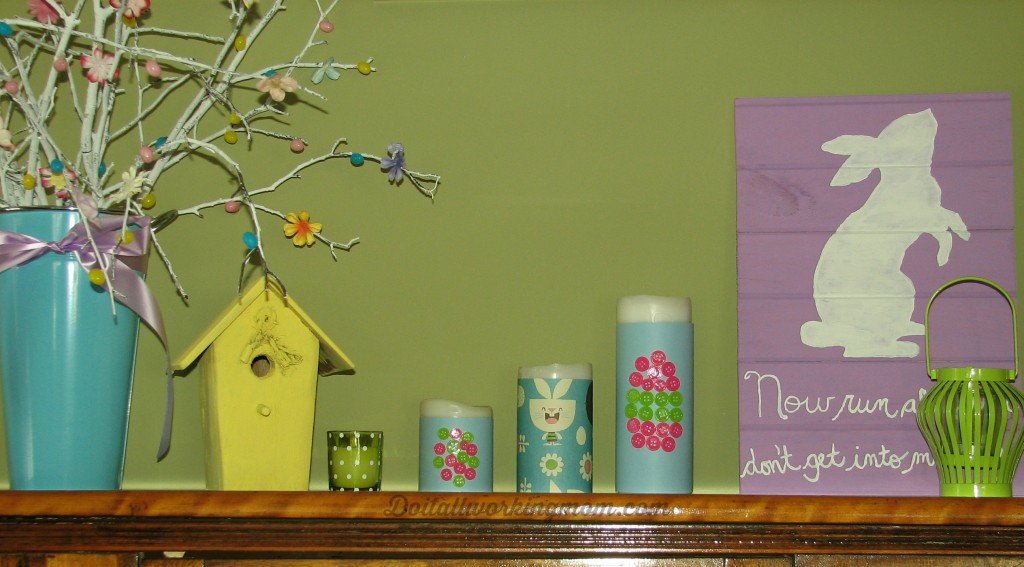 My Easter decorated candles are really simple and easy to make.
You will need:
Candles (use what you have on hand, or simply get some at the dollar store).
Easter or spring craft paper
Coloured buttons (got mine at the dollar store).
Craft adhesive tape
Glue dots
Cut and glue a piece of craft paper around your candles, and decorate with the coloured buttons.
Those candles are not only beautiful, easy and fun to make, but they're also budget-friendly. Hope you enjoy making these with your little munchkins.
Here are more great Easter ideas:
6 Easy and Fun Ways to Decorate Easter Eggs
Easy Easter Dinner or Brunch Ideas
Easter Decoration Idea – Painted Birdhouse
Easter Tree – Decorated Easter Branches
Thanks for visiting Do It All Working Mom.
(Visited 589 time, 1 visit today)