The Holidays are here! In less than a week, we'll be enjoying good food, good drinks and hopefully lots of gifts. These Meat Pie Appetizers are quick to heat-up, and are perfect to serve when your guests arrive, or at any time during the day or evening.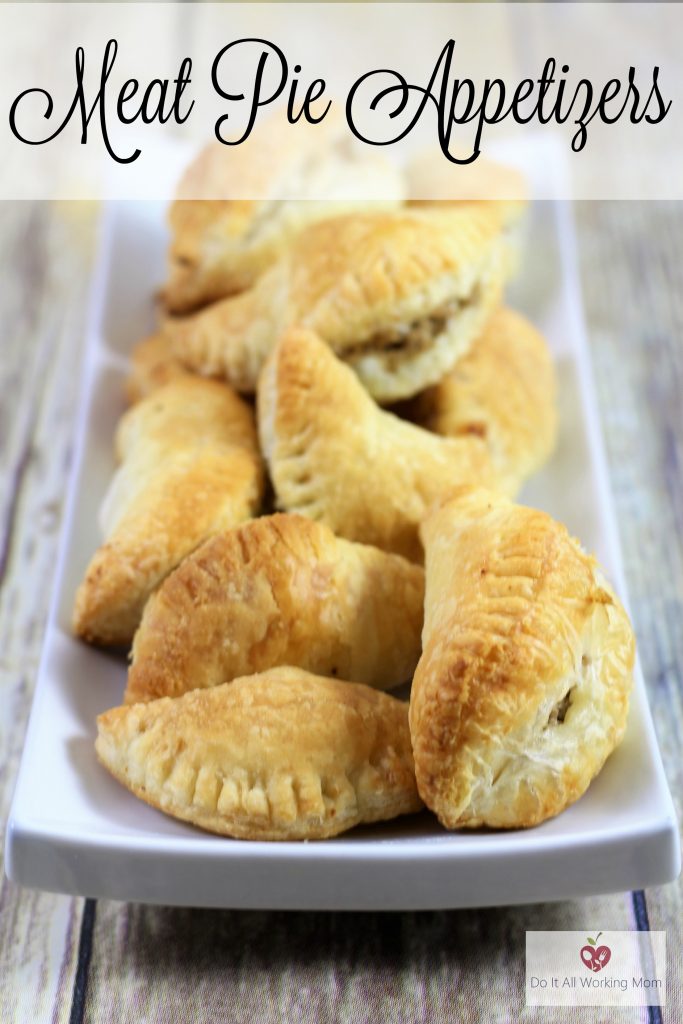 I've shared with you my Meat Pie Recipe a few weeks ago, I use the same meat recipe that I just spoon on puff pastry. You can freeze these Meat Pie Appetizers, and cook them from frozen when you are ready to serve.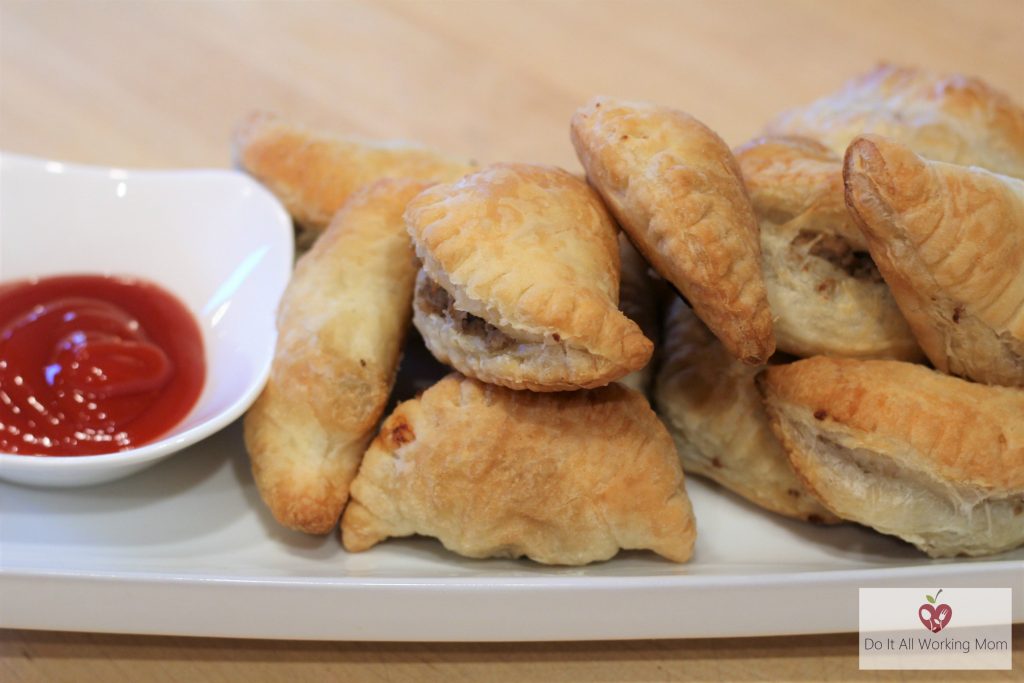 Ingredients (Makes 20 appetizers)
1 cup of the meat from my Meat Pie Recipe (You can make meat pies with the rest, or divide the recipe).
1 pack of puffed pastry 397 g.
water (to seal the pastry)
Instructions
Roll the pastry (there are 2 pieces of pastry per pack).
With a glass or cookie cutter, cut out 10 circles per piece of pastry (20 in total).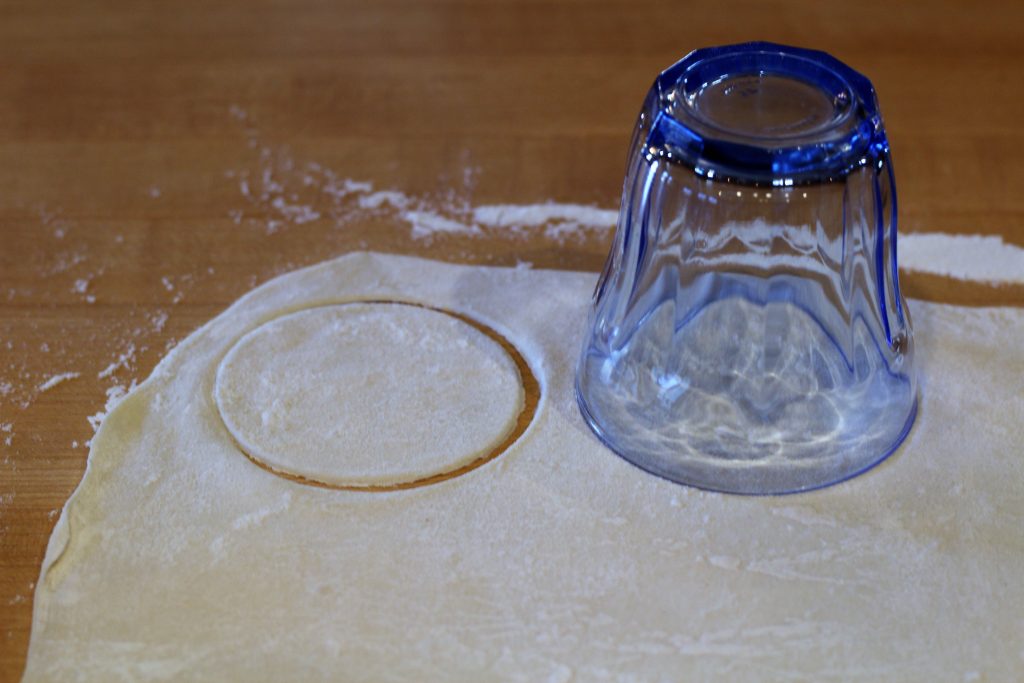 Add 1 teaspoon of meat to each piece of pastry.
Brush a little bit of water around the pastry, fold in half, seal with fingers, and with a fork.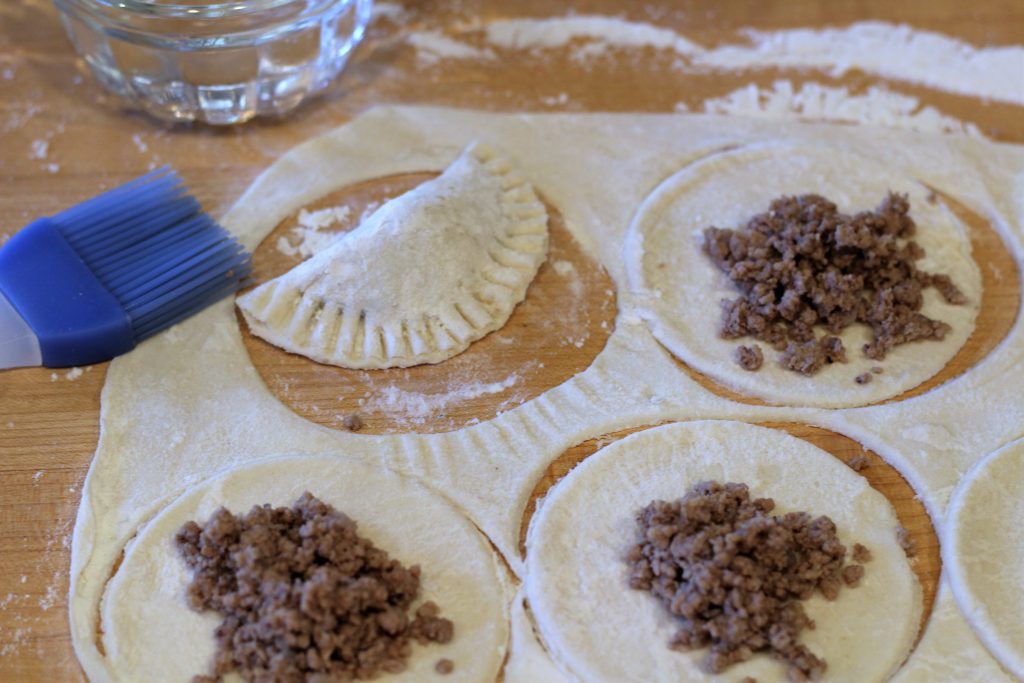 At this point, you can either cook for 10 minutes in a 350° F. preheated oven, or place on a baking sheet lined with wax paper and freeze for an hour. Then you can place the frozen meat pie appetizers in a resealable bag, and keep in the freezer.
From frozen, you can cook the meat pie appetizers for 15-18 minutes in a 350° F. preheated oven.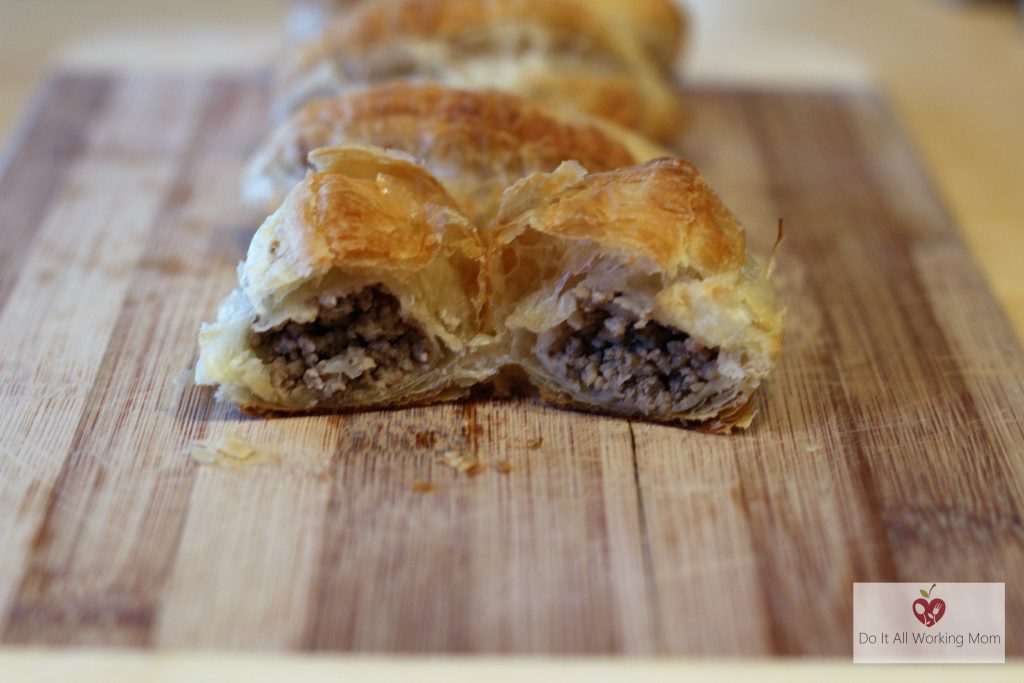 Wishing you a Very Merry Christmas, and hoping you and your family enjoy these Meat Pie Appetizers.
[amd-zlrecipe-recipe:173]
Thanks for visiting Do It All Working Mom.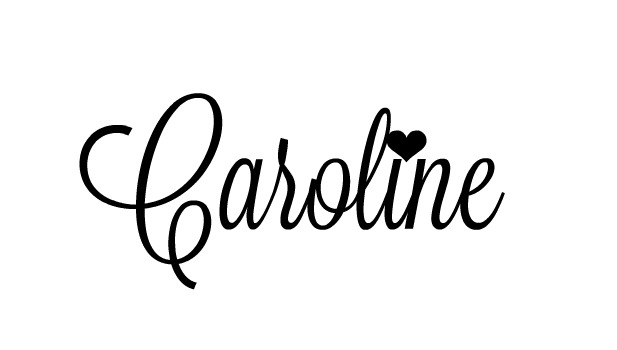 (Visited 926 time, 1 visit today)