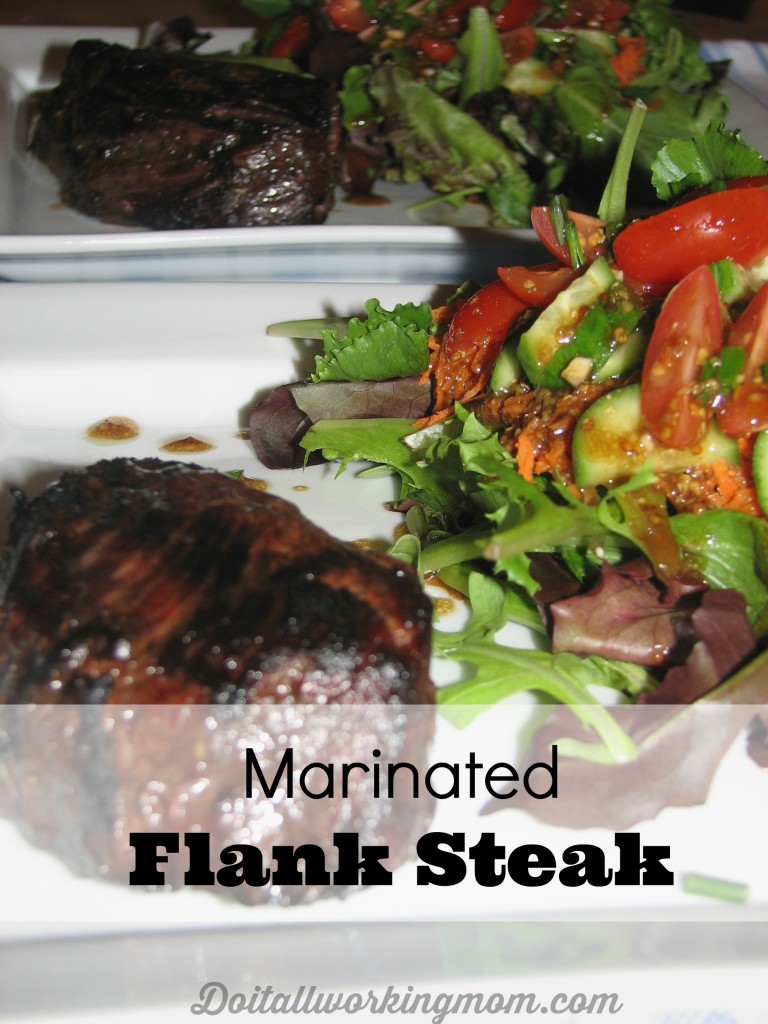 My favourite steak his fillet mignon grilled to perfection, and perfection for me is medium rare. My second favourite steak is definitely a marinated flank steak. I love the taste and texture of a flank steak; it's a great piece of meat to grill on the BBQ.
This marinated flank steak recipe is really easy to make, and will surely satisfy your taste for red meat.
Ingredients
1 pound of flank steak
1/2 cup of red wine
1/4 cup olive oil
1 teaspoon of dried thyme
1 teaspoon of dried parsley
1/2 teaspoon of freshly ground pepper
1/2 a red onion sliced
2 garlic cloves minced
2 teaspoons of Dijon mustard
1 French shallot minced
Directions
Cut your flank steak in 4 pieces (diagonally and against the grain of the meat).
Place the 4 pieces of flank steak in a large Ziploc bag.
Add the rest of the ingredients to the Ziploc bag, close it (removing the air from the bag), and with your hands, make sure the pieces of meat are covered with the marinade.
Let the meat marinate for 8-10 hours (prepare in the morning).
Cook on a hot BBQ Grill for 5-7 minutes per side (depending on the thickness).
Place on a plate and cover with aluminium paper and let the meat rest for 5 minutes.
Serve with my delicious Garden Salad and Honey Balsamic Dressing.[amd-zlrecipe-recipe:17]
Enjoy!
Thanks for visiting Do It All Working Mom.
(Visited 789 time, 1 visit today)