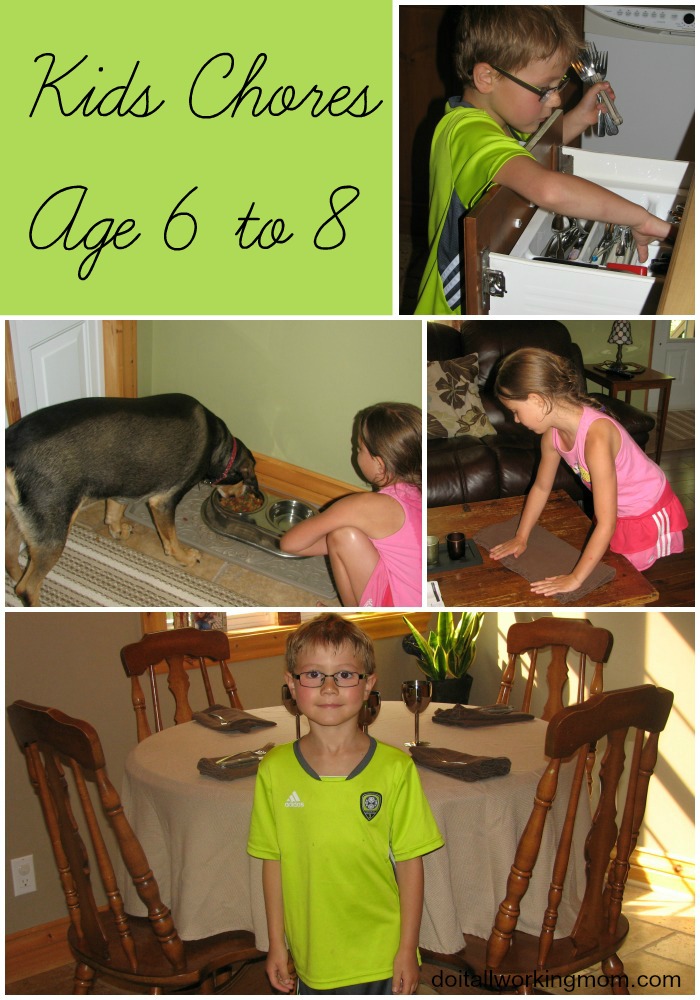 My son is 6 (soon to be 7) and my daughter is 8. I've started at a young age to give them chores depending on their abilities.
I think it's really important for children to have chores. It slowly teaches them how to be responsible and independent.
Since school ended in June, I've been giving my kids more things to do around the house. Don't get me wrong, I'm not making them do chores for hours, but I did add things to their daily to do list.
I don't know if you read my post a few weeks ago when I announced we were going to Disney (you can read it HERE). Well I took this occasion to give them more tasks and start giving them an allowance of 5$ a week to save for Disney.
This is a great idea, because my kids are actually really motivated to do their chores, and on top of showing them how to be responsible and independent, this is also teaching them how and why to save money. I'm not a perfect mom, but I'm giving myself a path on the back for that one. Not only am I teaching them a great lesson, but I'm making sure that if they want something that we can't or won't buy them at Disney, they can get it with their own money if they desire.
Here's a list of chores for children 6 to 8 years old:
Feed the cat
Feed the dog
Make their bed
Set the table
Clear the table
Weed the garden
Wipe bathroom sink and toilets
Clean outside of kitchen appliances
Swiffer the floors
Water plants and flowers
Help make their lunch
Help make breakfast
Pick up toys inside and outside
Clean outdoor toys
Fold clothes
Put away clothes
Dust with Swiffer duster
Wipe baseboards
Wash and dry dishes
Fill and empty the dishwasher
Wash fruits and vegetables
Clean microwave
Rake leaves
Take things to the recycling bin
Brush their own hair
Take out the trash
Vacuum floor
Vacuum couches, cushions and chairs
They don't do all these chores on a daily basis, not even on a weekly basis. They have their regular daily tasks like make their beds, clean their rooms, pick up toys, feed the cat, feed the dog, set the table, help clear the table and help make their lunches. To that list, I add one or two tasks that they can do together like fold the clothes and put the clothes away, or water the outside plants and flowers. Depending on the day and what needs to be done on that day.
When you start giving your kids tasks, you have to be thankful for what your kids are doing, and you can't be too picky. They sure don't fold the clothes like you do, but they do the best they can. You can slowly teach them the right way of doing things and they will become a lot better at it.
Hope this helped. 
Thanks for visiting Do It All Working Mom.
(Visited 393 time, 1 visit today)